The queen of mess, Joyce Pensato, has taken over the space in London's Lisson Gallery and made it her own. As part of her first major representation in UK, Pensato has literally relocated much of her Brooklyn studio, known as Joyceland, into the Lisson gallery. There are pots of paint (and drops of color too) everywhere, celebrity portraits and postcards pinned to the wall, stuffed toys, cardboard cut-out Elvis, plastic action figures and found adverts and posters that Pensato refers to and draws inspiration from for her paintings. This recreated working environment by Pensato allows visitors to connect with many of her sources of inspiration. The show runs until May 10.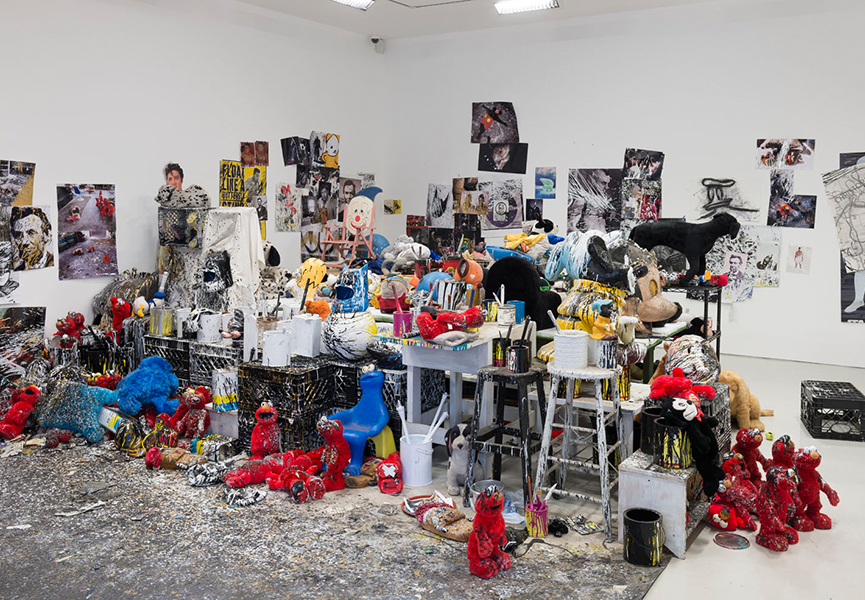 Batman & Homer Simpson
Besides this most appealing aspect of the show Pensato exhibits her new paintings featuring Batman, Donald Duck and various characters from The Simpsons. She is a huge fan of discarded toys as well as comic-book heroes and cartoon characters such as Batman, Mickey Mouse, Homer Simpson, and Donald Duck. Pensato is renowned for her work with cartoon characters done in black and white. She paints almost exclusively in shop-bought black and white enamel, while also employing charcoal and pastel for smaller-scale drawings. Her technique involves the deliberate accretion of successive layers of bold linear gestures, rapid spattering and frequent erasures. She gives her favorite fictional heroes a new life. Pensato depicts them almost always frontal with a dumb facial expressions and big bulging eyes.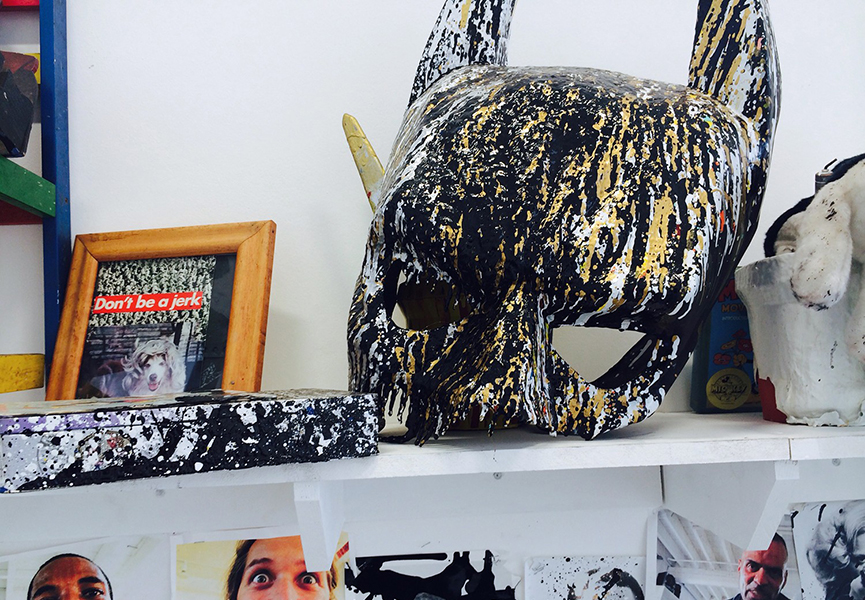 Murals
Alongside to the displayed studio and works on canvas and paper, a month before the Joyceland opened Pensato made a performance piece. She has appropriated the largest wall in the gallery by painting a huge mural on it. Recently Pensato has begun painting oversized murals, often taking weeks to complete, while there are also occasional leaps away from the monochrome world she generally inhabits into sporadic bursts of color, especially silver and gold. The large mural features a giant Batman mask overlooking the gallery.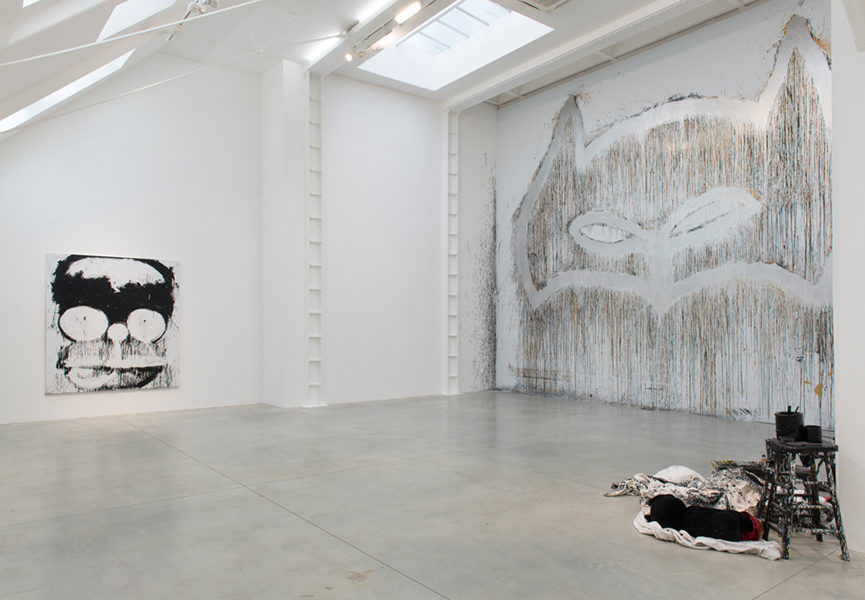 About Joyce Pensato
Brooklyn-based Joyce Pensato takes inspiration from the graffiti and shop signs she sees around her. Her art is influenced by Alberto Giacometti, Andy Warhol and Abstract Expressionists such as Jackson Pollock. Pensato's bold and deliberate style features layer upon layer of paint which is then systematically erased and repainted to leave broad and strong imagery.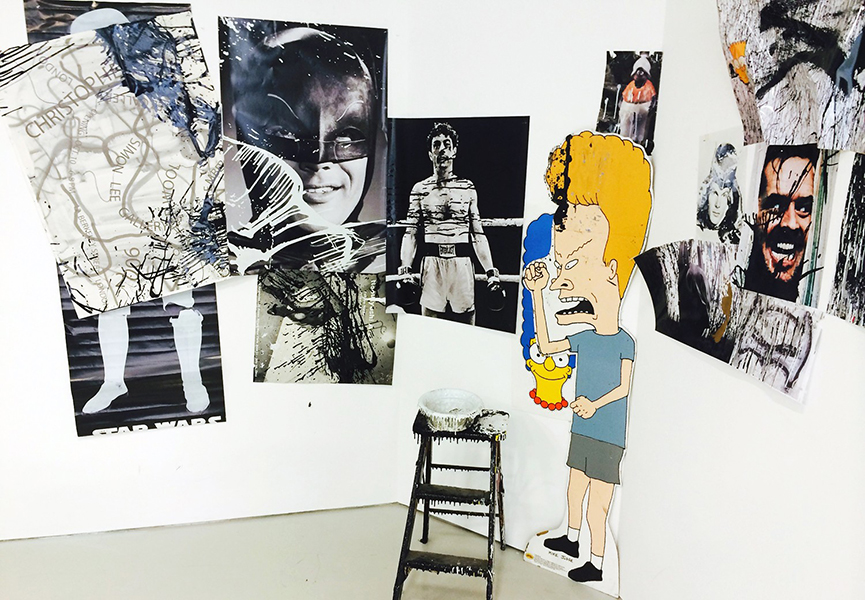 About Lisson Gallery
Lisson Gallery is one of the most influential and longest-running international contemporary art galleries in the world. Since being founded in 1967 by Nicholas Logsdail, it has championed the careers of artists who have transformed the way art was made and presented. These include many important Minimal and Conceptual artists, such as Sol LeWitt and Richard Long, as well as a whole generation of significant British sculptors from Anish Kapoor and Richard Deacon to Shirazeh Houshiary and Tony Cragg. It continues to support the future of its artists, the legacy of historical figures, the evolving practice of established artists and the wide-ranging potential of emerging and new talents.