Our habits and traditions often have a strong influence on how we engage with the world, and especially on how we interact and react to any novelties in it. The exhibition titled My Good Old Habits at Wunderkammern, of Joys and Peeta street art, engages with this issue in artistic form. By mixing the art of these two creatives, the exhibition explores the outcomes of their mutual engagement and interaction, by pushing them out of their usual forms of expression and modes of aesthetic research.
Customs and even vices often become parts of our daily routines, repeated and practised in an almost automatic manner. Over the years and decades, they grow into traditions, thus becoming protected from any critical scrutiny. When other people's traditions come into contact with ours, the result often leads to the destabilization of systems of values, and even to open conflicts. By looking at these societal problems as the conceptual background of the exhibition, Joys and Peeta confront each other and their established modus operandi by mixing their practices and working abreast, showing that it is possible to create a perfect synthesis and union out of their styles.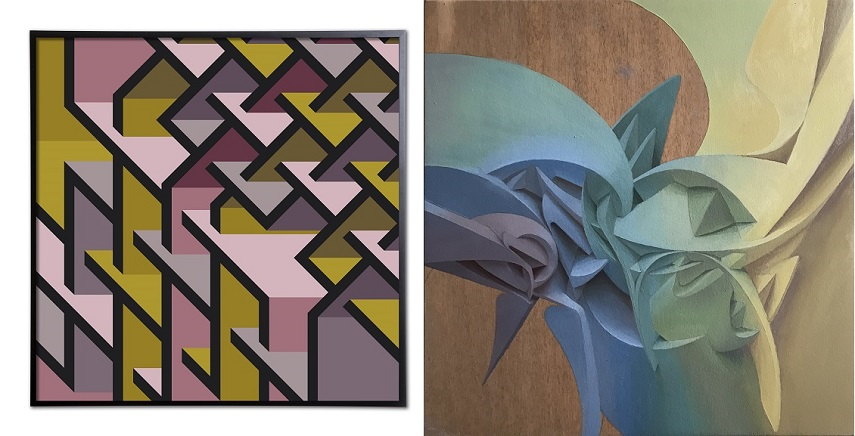 Joys Street Art - the Architectural Coherence of his Graffiti Creations
Famous for his lettering style, street artist Joys was born in Padua in 1974. He started his career as a writer in the 1990s, becoming one of the well-known urban creatives who found their inspiration in letters, only to move to more abstract forms over the years. Nonetheless, his veritable visual structures retain their origin in letters. Their architectural coherence combined with the precision of lines and harmonious color variations bring depth to Joys' pieces. The possibility of multiple perceptions of his abstract compositions profoundly engages the viewers, who often remain mesmerized by the technical perfection of his works.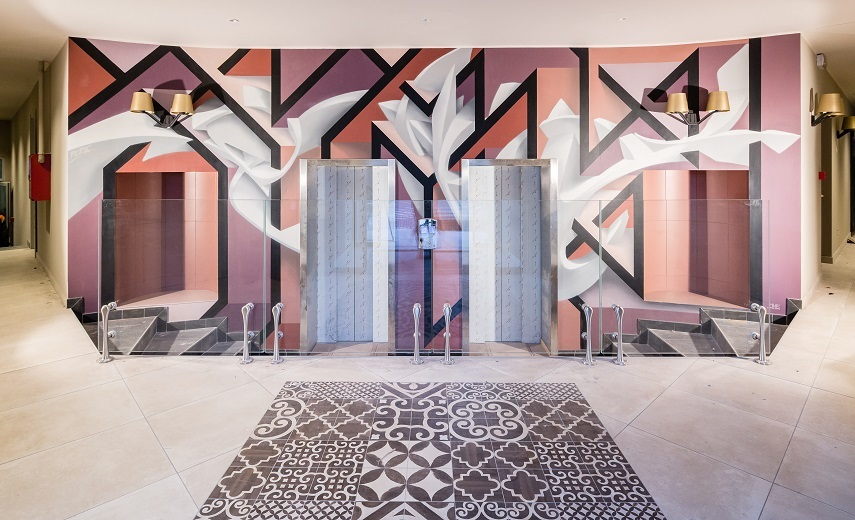 Peeta Street Art - Dynamic, Fluid, and Beautiful Abstract Figuration
Starting his career in sculpture and industrial design, Peeta progressed in his practice to the exploration of 3D possibilities of flat surfaces. Exampling his passion in three-dimensional paintings, Peeta developed a lettering style in which letters acquire volume. Born in 1980, he studied sculpture and industrial design, from where he took his interest in 3D forms. The juxtaposing of soft and sharp forms and curves in a rhythmical manner on his works creates an extremely dynamic and fluid abstract figuration, which also reflects the artist's feelings and personality.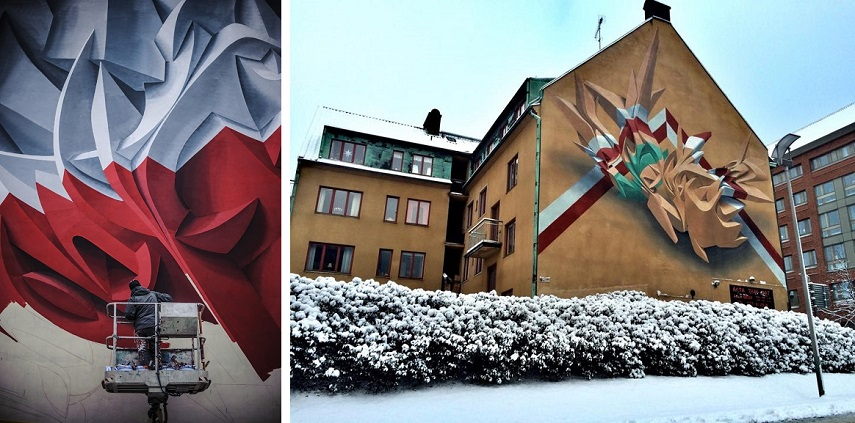 My Good Old Habits at Wunderkammern
The exhibition of street art by Joys and Peeta, My Good Old Habits, at Wunderkammern, Via Ausonio 1A, Milan, opens on Wednesday, May 10th and runs until June 10th, 2017. The opening is scheduled from 6.30 to 9.30pm. The gallery is open from Tuesday to Saturday, 11am -7pm.
Featured image: Joys - Project Windows, Borgomagno. All images courtesy of Wunderkammern Milano.