Although he already had nearly 60 solo shows in various cultural capitals around the globe, New Yorkers have been asked to be really patient in their anticipation of a broad presentation of JR's work.
Luckily for them, the wait is finally over.
Galerie Perrotin in New York City is currently hosting a comprehensive exhibition of highlight works by this prominent photograffeur. Titled Horizontal, this show is an incredible opportunity to see JR at his absolute best and explore both the artist's mindset and the fruits of his one-of-a-kind community-driven projects.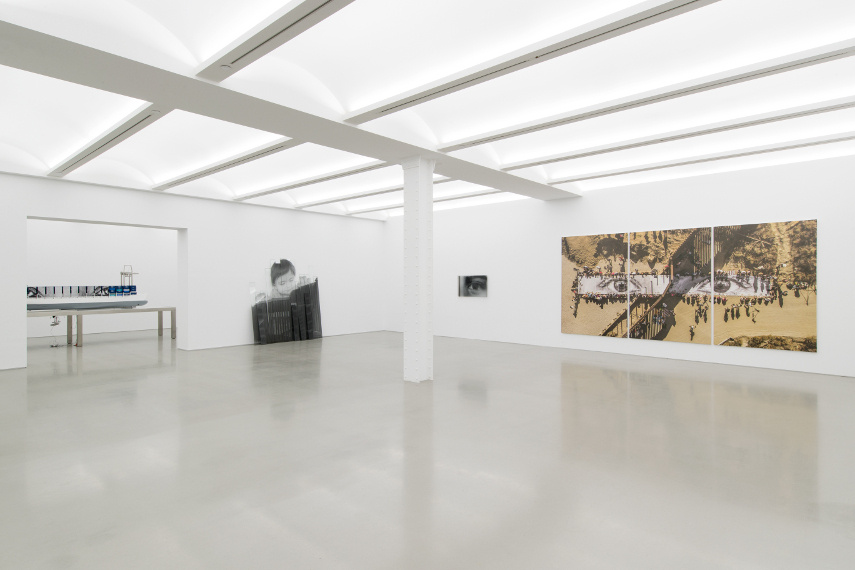 Deeds Travel Further Than the Name
After he accidentally stumbled onto an abandoned camera at a Paris metro station when he was at the age of 17, JR decided to add photography to his already versatile creative talents. Soon, he began documenting his friends while they were tagging walls.
Fast forward a little, and JR is a household name, regularly mentioned as one of the most widely appreciated figures in the history of French street art.
By now, most people have seen the work of the celebrated individual, even if they aren't quite aware of it. Whether it is his huge street creations or award-winning films, you were bound to set your eyes onto one of JR's creations at one time or another.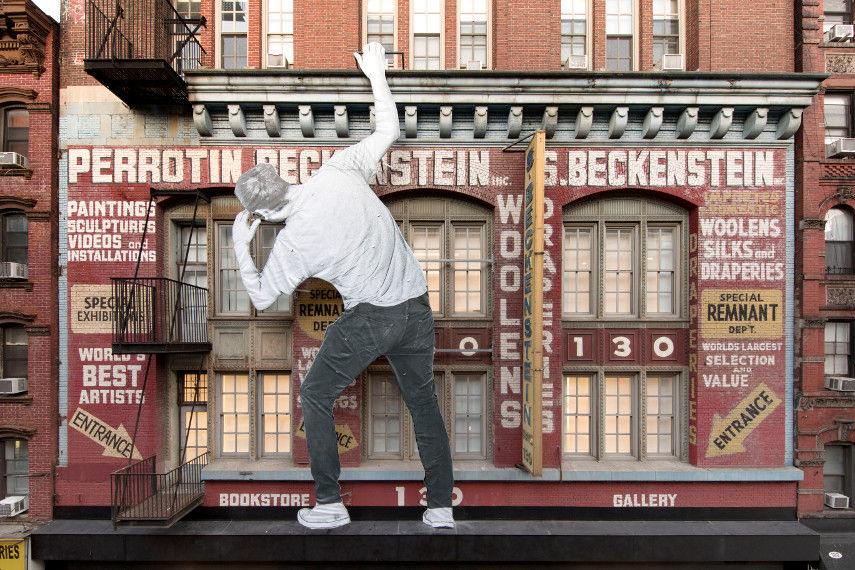 The Most Notable Projects So Far
Originally wanting to rectify the unfair coverage of his neighborhood, JR started breaking through the ranks with his images of young urban people whom the media portrayed as riotous radicals. These images made such an impact that JR was soon invited to wrap the city hall of Paris with his unique imagery.
It was precisely at this moment then the street artist began to believe art could actually change the world for the better.
Using nothing more than paper and glue, JR made the leap to the international stage in 2007 by documenting conflicts in Israel and Palestine. This project, which is one of the artist's greatest achievements to date, was called Face 2 Face.
In 2008, JR traveled to Brazil and inaugurated his Women Are Heroes project in the impoverished favelas of Rio de Janeiro. He covered sides of houses and buildings with faces of determined women living in gang-infested areas.
Over the next two years, JR took his talents to Africa where he orchestrated a few noteworthy projects, all based around the idea of displaying powerful, large-scale pictures on walls, bridges and rooftops. Similar projects in Europe and the U.S. soon followed.
JR's Wrinkles of the City project should also be mentioned - for it, the artist photographed elderly people in order to demonstrate the emotional states dramatic upheavals of old neighborhoods had on them.
Of course, we should also mention Inside Out, a participatory art project that lets people use their photos and to promote an idea, action or project of their choosing. Since its inception, Inside Out featured more than 300,000 portraits pasted in 140 countries.
JR Art Exhibition at Galerie Perrotin New York
We think it's already quite safe to say that we've never seen public art at this level before JR entered the scene. Guided primarily by noble intents, JR gives a voice to the powerless, which is certainly the highest goal an artwork of any kind can have.
Celebrating this fact is Horizontal, the currently ongoing exhibition of his work, scheduled to be on view until the 17th of August 2018 at the Galerie Perrotin in New York City.
Featured images: Three views of the exhibition Horizontal, Perrotin New York. All images © Guillaume Ziccarelli, Courtesy of the artist and Perrotin New York.