Talking about the past and discovering the stories of people who changed together with a city they inhabit, but also unearthing a personal vision of a world both erotic and impertinent, have been brought together in exhibitions of two artists hosted at Gallery Perrotin in Paris. JR art project takes the center stage at WRINKLES of The CITY Istanbul exhibition, while Aya Takano art is exhibited under the title The Jelly Civilization Chronicle.
A project by JR is shown through a movie by Guillaume Cagniard with the works made within the project exhibited besides the screening, while Takano's show consists of a selection of 26 paintings and several drawings on celluloid, which are the preparatory studies for a 186-page manga.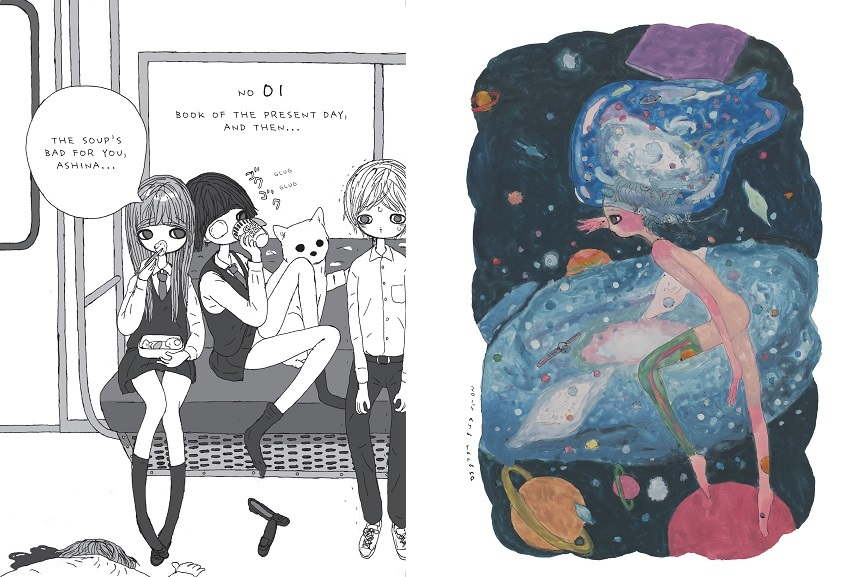 Wrinkles of the Contemporary World under Metamorphosis - JR Art
WRINKLES of The CITY Istanbul exhibition is a part of a broader project started by JR - Wrinkles of the City / Des rides et des villes – which he started in 2008 in Cartagena, Spain. The aim is to collect memories of persons who testified to the changes the cities they are living in went through during political and social turbulences of the 20th century. Inspired by the stories the artist heard from his two grandmothers, he embarked on a journey of discovering what individual memory can tell us, confronted with the collective history. So far the project was realized in Shanghai, Havana, Los Angeles, Berlin and Istanbul.
"To record their memory, which coincides with that of their city, I took the wrinkles of those who have seen their world undergo metamorphosis. In photographing them, I listened to their life. Those who spent time with my team and me responded to questions, sometimes vocal, sometimes embarrassed or reserved. However wrinkles never lie. Like lines written by hand, some radiate from the eyes like stars, others cross the forehead harmoniously, like waves. Each chapter is a moment of their life, an echo of all that these characters had endured during their lives." – JR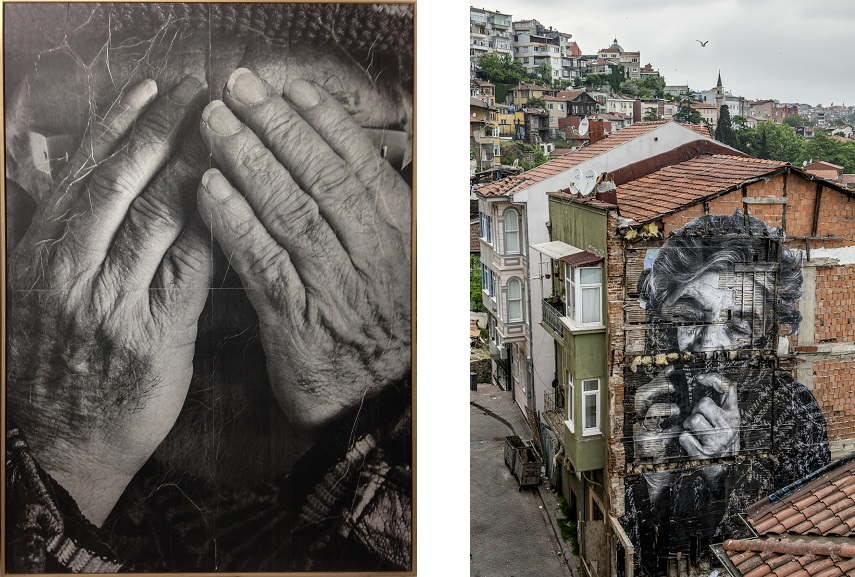 Jelly Memories in Aya Takano Art
The gist of the story behind the Aya Takano's The Jelly Civilization Chronicle is a travel of Naki and Minaka from Machine to Jelly Civilization. Takano chronicles this journey in a 186-page manga that is on view at the gallery, but the story can also be followed through preparatory sketches and paintings that are exhibited alongside the manga.
Delicate style and color palette contribute to the esoteric atmosphere of Takano's paintings, in which girls dressed in school uniforms, naked, or clad in kimonos, thin and long-legged, are on pursuit of an immaterial ideal, freed from all restraints of gravity. Their quest is also the one of self-discovery and feminine beauty – the themes artist has explored since the beginning of her career. This Jelly Civilization combines tradition, memory and eternity:
"Memories of all the people wearing 'jelly', memories of all the 'jelly', memories of what is happening now, of what might happen…" - Aya Takano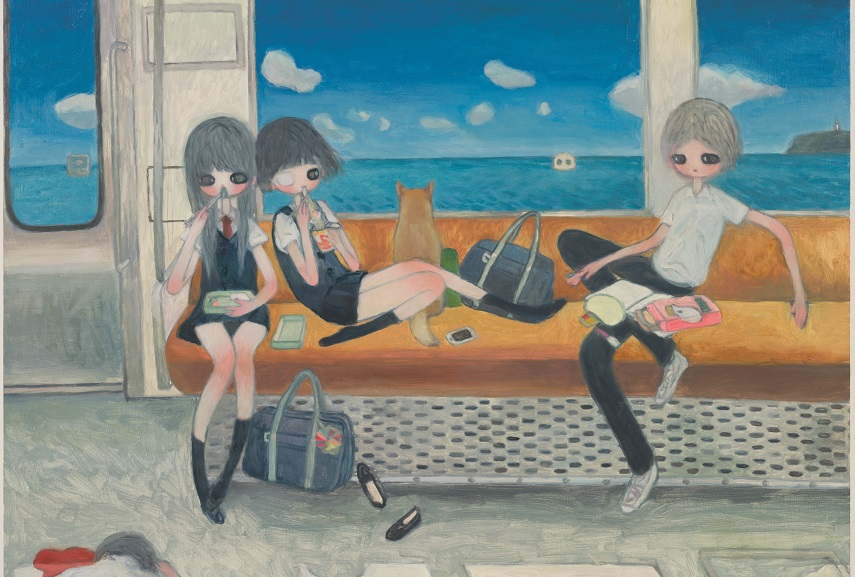 The Jelly Civilization Chronicle and WRINKLES of The CITY Istanbul Exhibitions at Gallery Perrotin
Aya Takano is a painter, illustrator, sci-fi writer and manga artist that is currently a part of Kaikai Kiki production studio created in 2001 by Takashi Murakami. She is inspired by different art forms such as esoteric stamps of the Edo period, Impressionism, and artists Osamu Tezuka and Gustav Klimt.
JR works today between Paris and New York. Born in France, among JR's best-known art projects is the disappearance of the Louvre pyramid through the anamorphosis. He also collaborated with Robert De Niro on the film ELLIS, and created gigantic sculptural installations for Rio 2016 Olympics.
Opening of The Jelly Civilization Chronicle and WRINKLES of The CITY Istanbul exhibitions at Gallery Perrotin is on Thursday, March 16, with an opening reception from 4-9pm. The shows will be on view until May 13, 2017.
Featured images: JR - The Wrinkles of the city, Istanbul, Ismet Erkoc #807, Turkey, 2015 ©JR-ART.NET; Aya Takano - The Adventure Inside, 2015, ©2017 Aya Takano/Kaikai Kiki Co., Ltd. All images courtesy of Gallery Perrotin