A prominent photograffeur, TED Prize winner, Oscar nominee and one of Time's 100 most influential people of 2018, JR merges together photography and street art, creating works charged with emotion and tackling heavy social issues. Plastering giant, monochrome photographs in urban centers, he aims to tell stories of the marginalized or voiceless.
Over the course of two months in early 2018, the artist installed a mobile studio in twenty-two locations around San Francisco, where he filmed and interviewed nearly twelve hundred people from across the city's multifaceted communities. The result is The Chronicles of San Francisco, a digital mural celebrating the voices of extraordinary, unique, and diverse city of San Francisco. The work will soon be on view at SFMOMA's free-to-visit Roberts Family Gallery.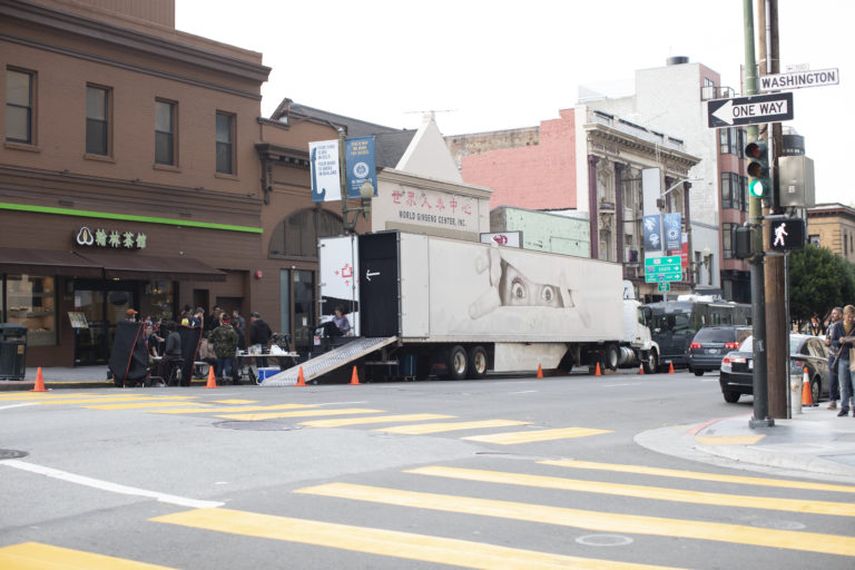 Representing a Whole City
Inspired by the murals of Diego Rivera, JR set out to represent a whole city and its diverse range of citizens through his work. After choosing San Francisco as the subject for his urban mural portrait, the artist transformed a 53-foot trailer truck into a photographic studio and parked it in 22 pre-determined locations across the city.
Encouraging residents to participate, he managed to film, photograph and interview 1200 people from a range of communities and strata. The artist explained:
The mural aims to be a picture of society, not depicting good and bad, but rather showing that both sides are present in everyone. Every person is presented at the same size, captured with the same light. No one is more important than another.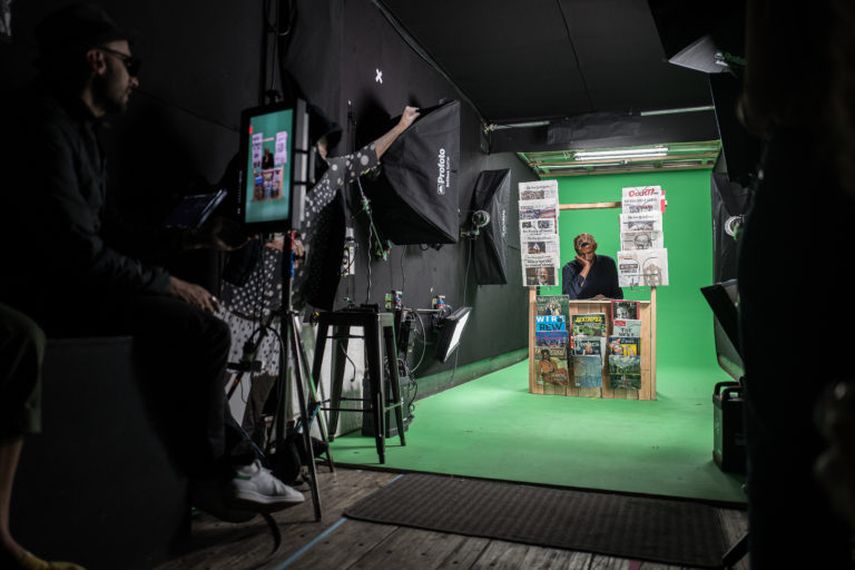 An Interactive Installation
The work will be presented as a digital photo-collage across a seamless span of screens stretching over 100 feet in SFMOMA's Roberts Family Gallery.
Neal Benezra, Helen and Charles Schwab Director of SFMOMA said that the project "captures a unique portrait of our extraordinary and idiosyncratic city, [and] is the perfect opportunity to bring art from the street into our museum's free art-filled ground floor."
The visitors will be able to explore the mural by listening to the audio interview of each of its subjects at nearby iPad kiosks.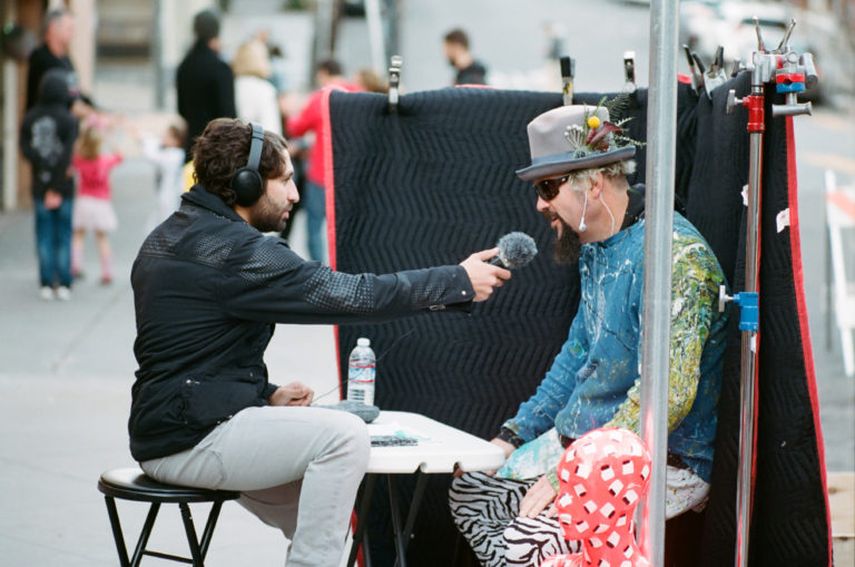 JR Exhibition at SFMOMA
The installation The Chronicles of San Francisco will be on view at SFMOMA's Roberts Family Gallery from May 23rd, 2019 until April 27th, 2020.
Marking the opening of the show, JR will give a free, informal public talk on Thursday, May 23rd, 20,19 at 7 p.m. in SFMOMA's Roberts Family Gallery. In addition to discussing the process of creating this work, the artist will activate his mobile photo studio in the outdoor Howard Street corridor. All 1,206 subjects of the mural will be invited to this opening celebration.
The installation at SFMOMA will be accompanied by a 160-page book featuring individual portraits included in the mural and selected stories from participants, alongside behind-the-scenes photos. Published by Chronicle Books, it includes a foreword by JR and contributions from Neal Benezra, Anne-Marie Litak and Eyal Levy, as well as a removable poster that showcases the entire mural.
Featured image: JR - The Chronicles of San Francisco, 2018 (detail). Photo courtesy by JR-art.net; JR and Roberto de Angelis at work in San Francisco in 2018. Photo by Camille Pajot, courtesy JR-art.net.