As we previously announced, JR was busy creating new Art Series at the NY City Ballet! The premiere evening that JR's creation will be open for public is January 23, or this Thursday, if you will! A new and apparently stunning (according to promotional photos) large scale installation created with the help of all the dancers of the NYCB troupe will be available for viewing to the lucky ones who manage to purchase the tickets, at the symbolic price of only $29 a seat. The New York City Ballet Art Series has become a must-see art venue during the previous year, as it demolishes the boundaries between visual and performance art and it combines them into one, coherent assemblage, one spectacular piece of art. Each member of the audience will get a little gift, made specially by JR.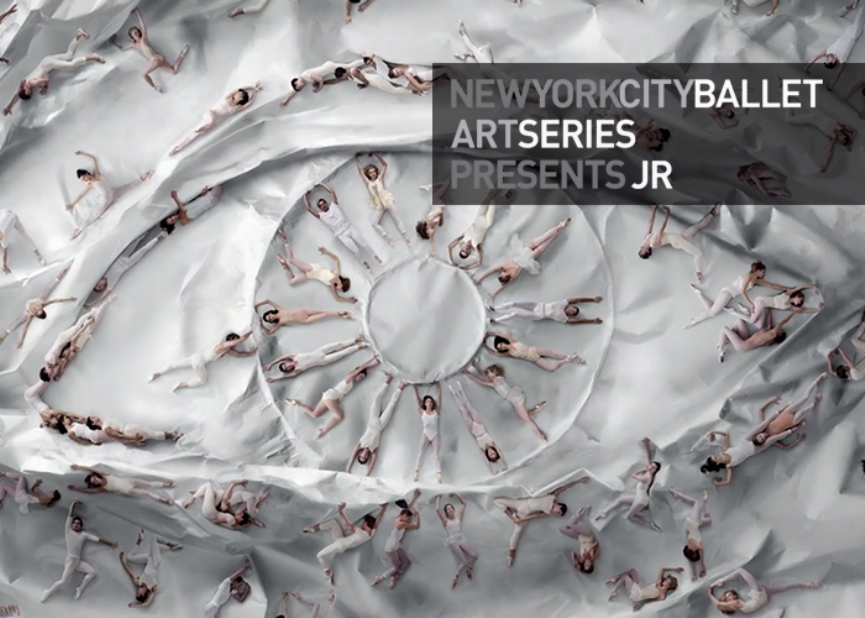 NYCB Art Series
NYCB has established the Art Series programme as a way of collaboration with contemporary artists and honoring of this tradition that started back in the day. The institution is known to have commissioned some great names such as Keith Haring and Andy Warhol, and the contemporary creatives are to follow this practice of imagining art inspired by the originality of the ballet company.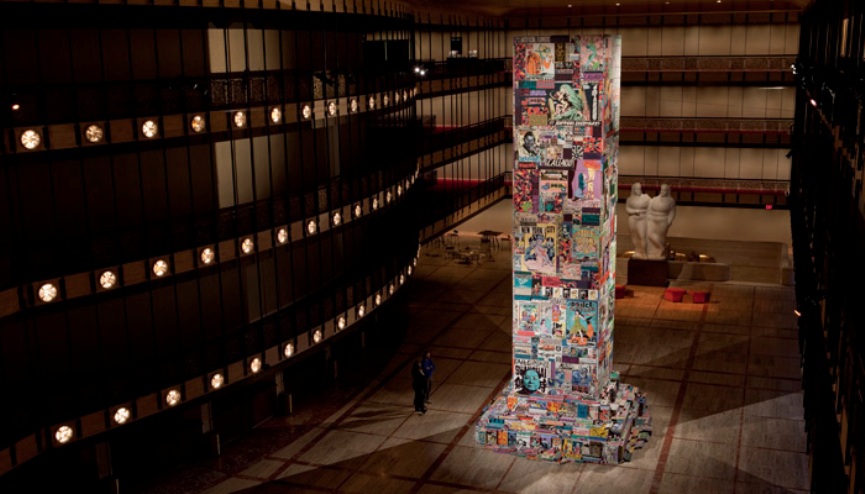 NYCB Art Series by FAILE
The NYCB Art Series re-emerged last year, when DDB NY, an advertising agency, started a campaign featuring FAILE, the inventive and popular street art duo. The artists were allowed to use the institution's esteemed archive as a source for inspiration, which aided the expansion of their visual concept, in the sense of viewing the classical art of dance from a different angle, and giving a more profound thought to the modern and abstract pictorial qualities of ballet. The piece created by FAILE was a huge column, 40 feet high, composed of more than two thousand wooden blocks, and adorned with selected numerous texts, photographs and representations inspirited by the rich collection of troupe's programme. The column was all about NYCB, but the expression and the artistic approach were an obvious and brilliant rendering by FAILE.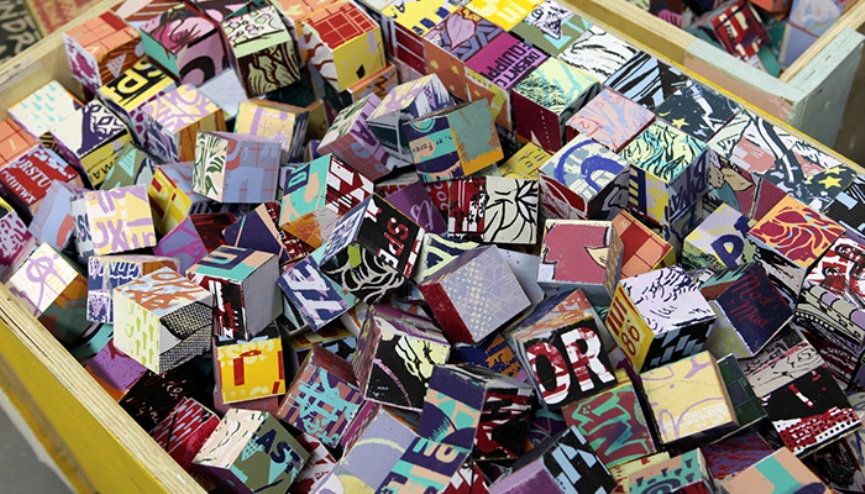 At the FAILE monolith event, members of the audience received a gift as well - a cube made out of wood, that was only a piece of a larger FAILE signature artwork. The last year's Art Series was sold out at the speed of light, and it attracted a lot of public. Estimating per visiting numbers, it was one of the most successful art events of NYCB.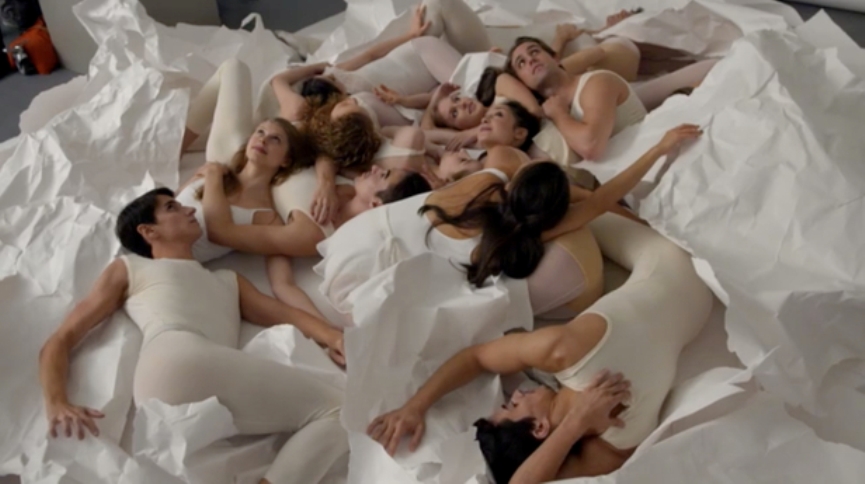 JR at NYCB Art Series
There are only two days to wait and see if this street art and ballet marriage will receive the same acclamation as the preceding one. The excitement is rising, as all are anxious to see the big, white, paper and photograph based pieces conjured by JR, all assembled in what is promising to be an impressive installation and an unforgettable experience.