JR's career as photographer began with a camera he found 13 years ago on the Paris Metro. Until then JR was a street artist, from there on out he was a photographer as well. In 2004 the French artist initiated his first photo project titled "PORTRAIT OF A GENERATION". The series focused on the youth in the 'banlieu' of Paris during the riots that year. JR photographed the adolescents and pasted these pictures in the city center of Paris. The statement is obvious: If you don't want to see the problems, I will show you". JR had made a name for himself.  Among his numerous other projects that are being showcased in photography and video format at the Frieder Burda Museum, "THE PORTRAIT OF A GENERATION" takes a prominent role in the exhibition. The project is documentation of JR's origin and early years as a photographer.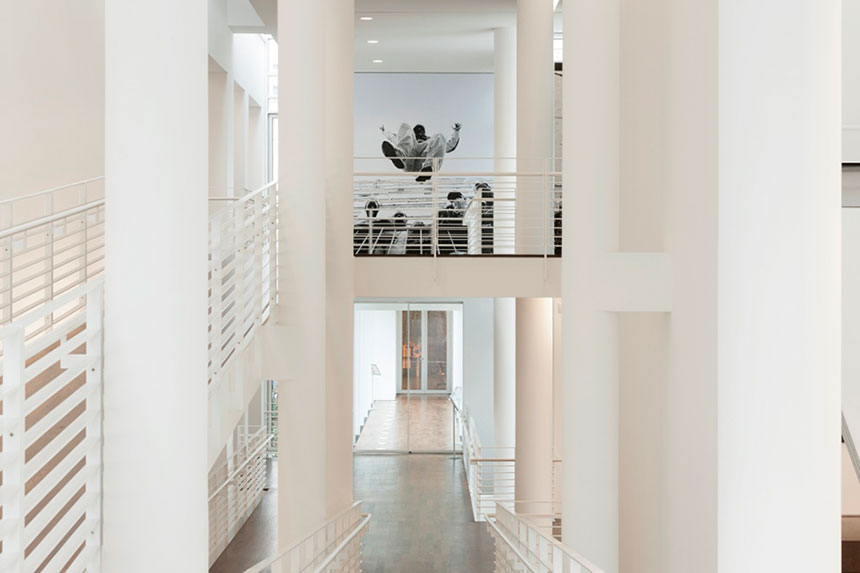 Projects and Impressions
In close collaboration with JR, Patricia Kamp curated the exhibition to show the chronology of one the greatest living photographers and urban artists. Visitors will pass along JR's: FACE 2 FACE, WOMEN ARE HEROES, THE WRINKLES OF THE CITY, INSIDE OUT and UNFRAMED. The various projects are display of the artist's development in over ten years. While we reported on the exhibition three weeks back, we weren't able to give you impressions of the exhibition. Now we can. Frieder Burda released images of their exhibition space adorned by the work of JR. Enjoy: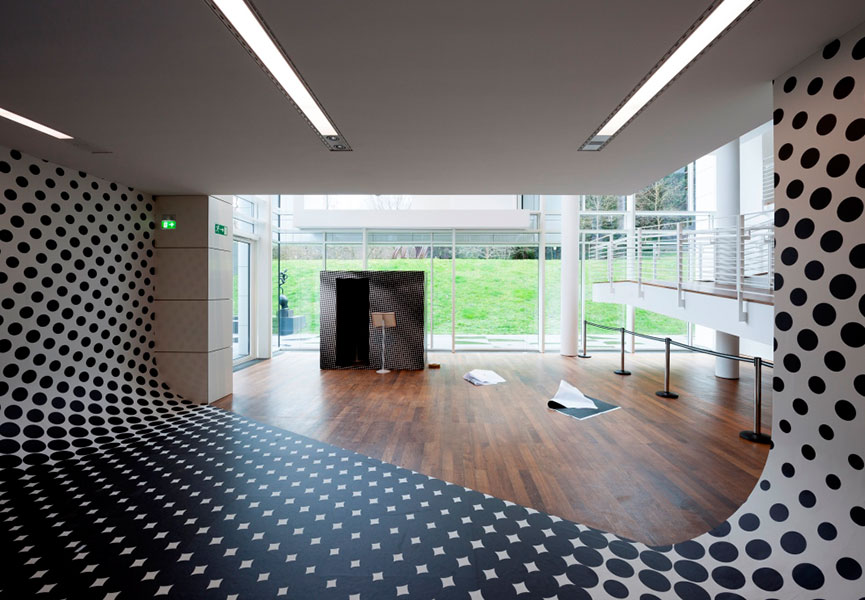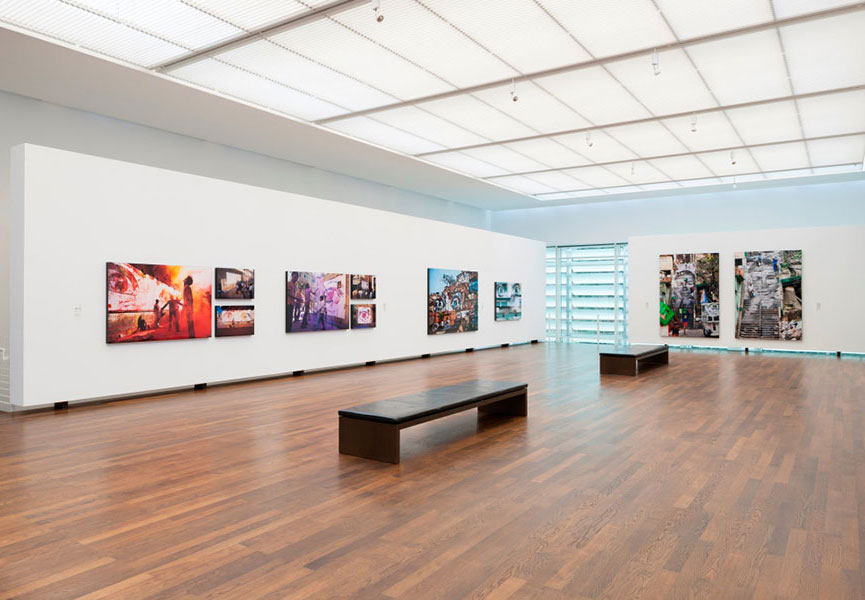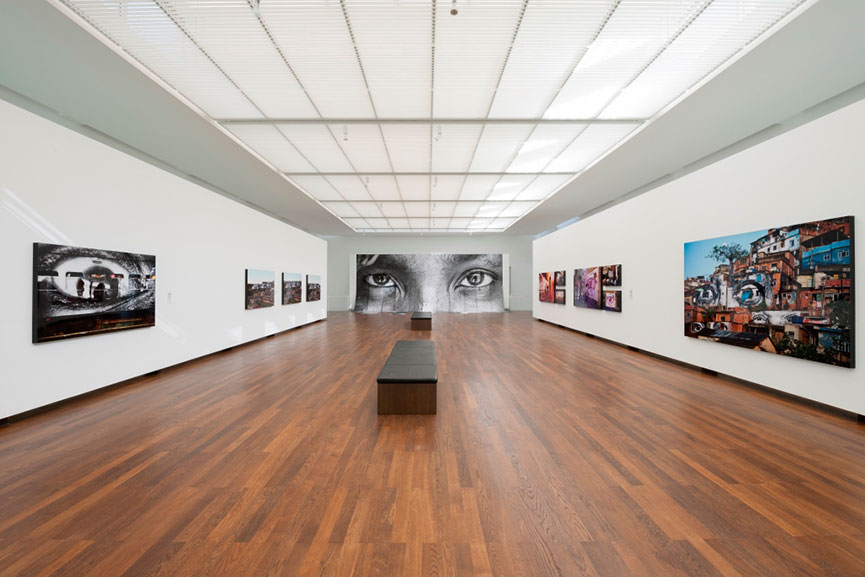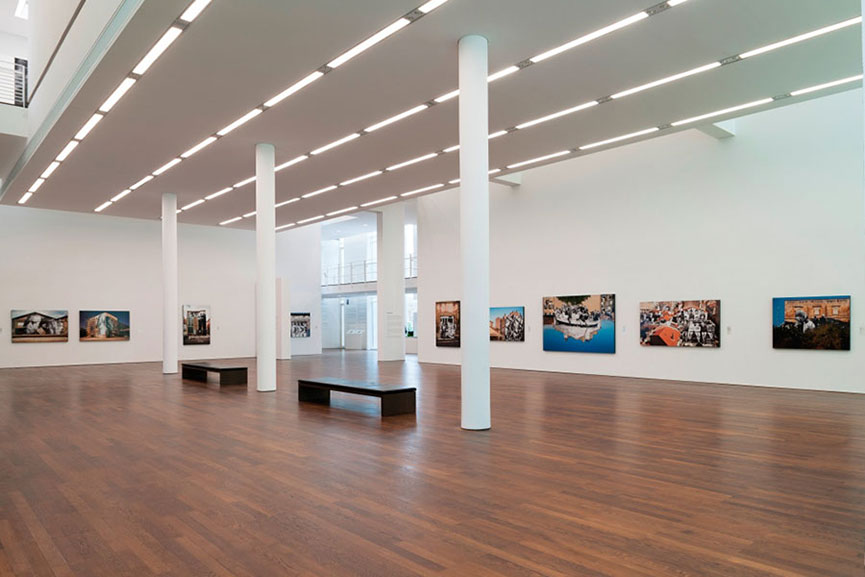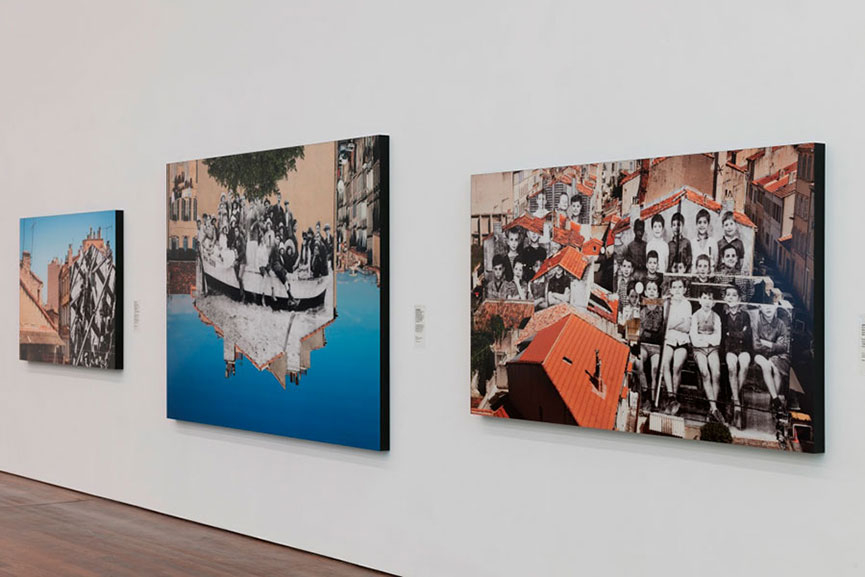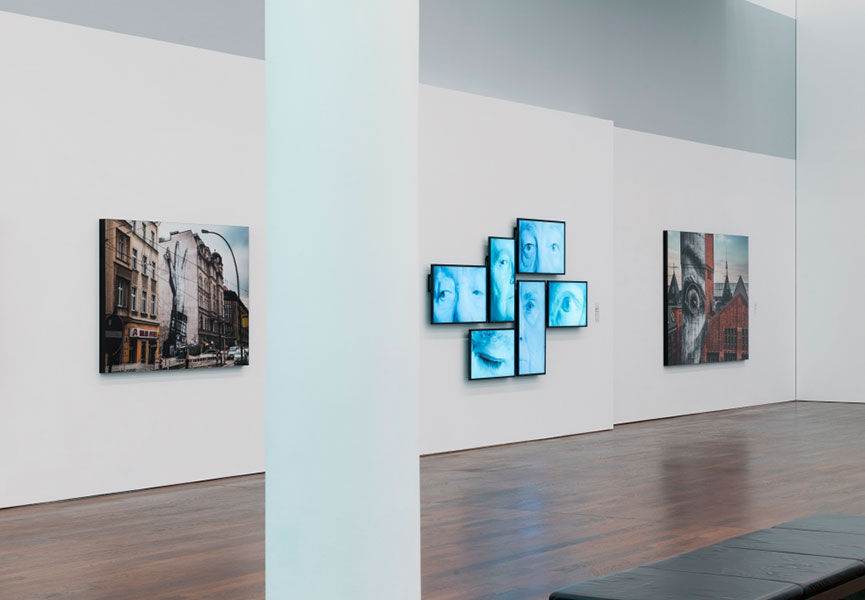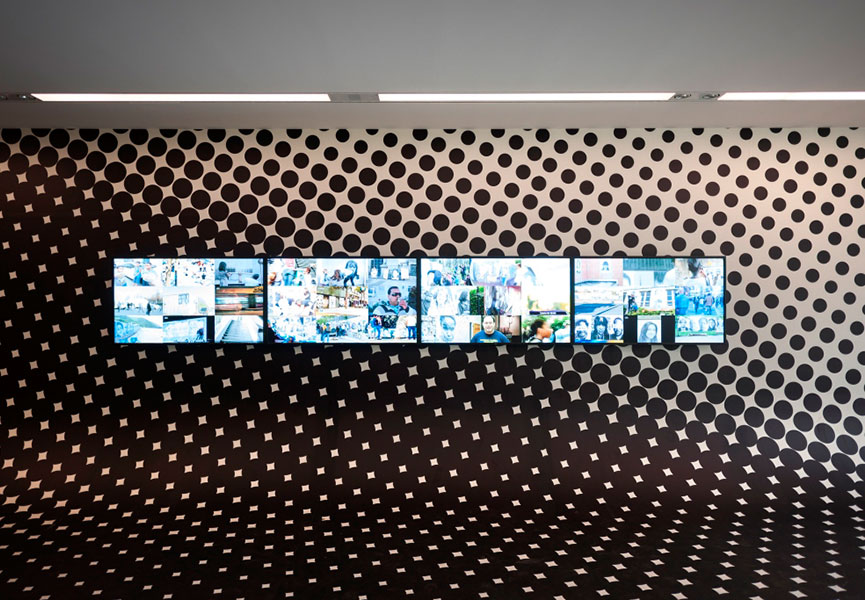 Unframed in Baden Baden
Within the scope of the exhibition at the Museum Frieder Burda UNFRAMED is also coming to Baden-Baden. As a large-scale project in the city's urban space, UNFRAMED BADEN-BADEN addresses German-French history and the friendship between the two countries. By putting up posters featuring historical photographs from people's private photo albums in Baden-Baden's historic city, JR places the theme in a new context. In the run-up to the exhibition, citizens of Baden-Baden were invited to participate and submit their own personal material. The city has always been a link between Germany and France where, after decades of enmity, the reluctant rapprochement between the two countries is palpable.