In October of last year, we wrote about the project that JR decided to undertake on New York's Ellis Island, as part of his Unframed series. Last week, we told you about the short video JR is filming there, titled Ghosts of Ellis Island and featuring actor Robert De Niro. Now, an exhibition of the same name is coming to Galerie Perrotin in Hong Kong, with four images taken from the Unframed - Ghosts of Ellis Island series, to preview the New York project.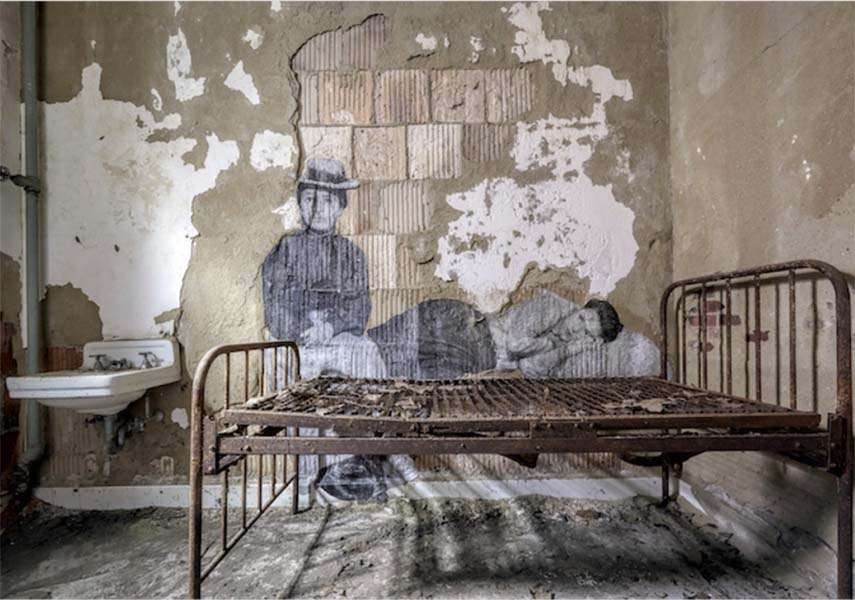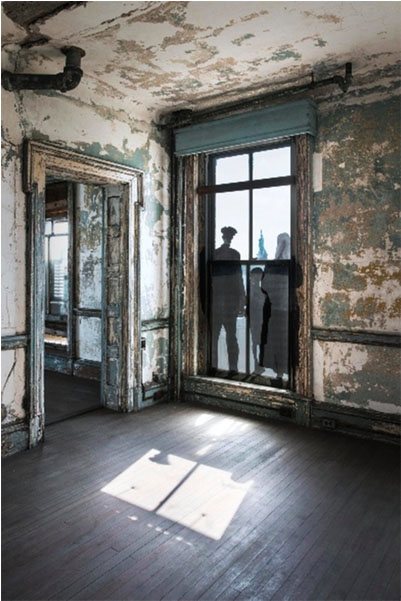 Ghosts of Ellis Island
Preceding JR's arrival to Ellis Island were his projects in various countries in the world, like Germany, Switzerland, Brazil and his homeland France. The latest home to his works is the Immigrant Hospital, an abandoned building that until sixty years ago served as a public health facility. It is said that it witnessed over a million patients within its walls, mostly immigrants trying to get to the other side of the water. JR decided to bring back the memory of the people who were walking the grounds of Ellis Island, the ghosts, and to revive their presence, feelings and destinies.
In the almost completely ruined building of the hospital, a haunting place that was appropriated by its surrounding nature a long time ago, JR installed wheat-paste posters of archive photographs. In his trademark manner, JR is giving voice to the people through his large-size images, in a striking combination of genuine emotions of people in them and the crumbling place where they once existed. The project is once more giving a new, JR interpretation of old photographs and paying respect to those who were abandoned and threatened to be forgotten, just like the Ellis Island hospital.
JR at Gallerie Perrotin
To portray Ellis Island at Perrotin, there are four chosen images, straight from the scene. All of them give strong impact, yet they're unique, individual, remarkable in their own way. From an image of seven children gracing the remains of a broken multi-paned window, to a scene of two women staring from behind a rusty bed, to a desperate group of people waiting to be rescued and finally, a three-member family standing outside in a form of silhouettes and staring at the Statue of Liberty, these images are of unprecedented power that only JR is able to transmit.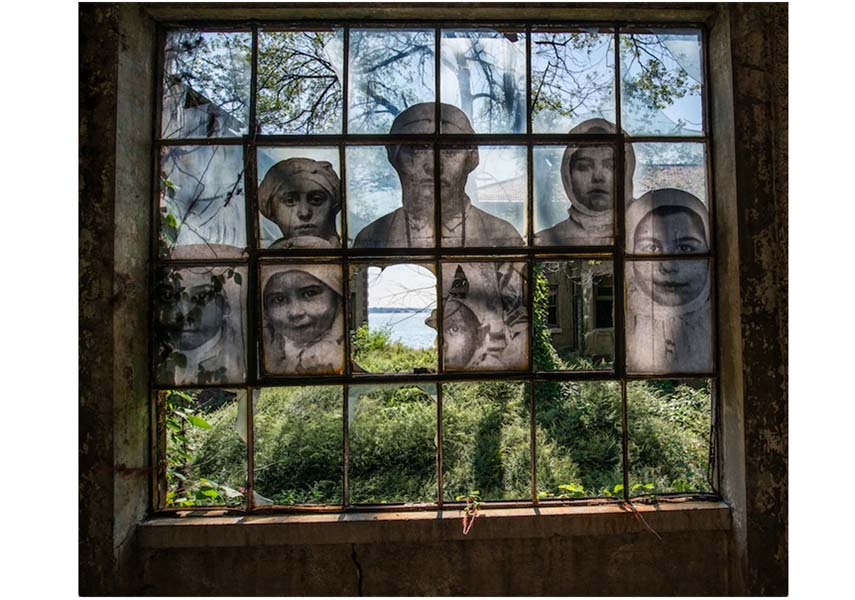 Ellis Island at Perrotin
The exhibition JR Ghosts of Ellis Island, an Unframed project, short preview will be on display at Galerie Perrotin in Hong Kong from March 12th until April 25th, 2015. Simultaneously, JR's A Survey exhibition is organized by the Hong Kong Contemporary Art Foundation. A book created with Art Spiegelman, The Ghosts of Ellis Island, will be published in April 2015. Galerie Perrotin Paris will present a solo exhibition by JR in September 2015.
For more updates on JR, sign up for My Widewalls!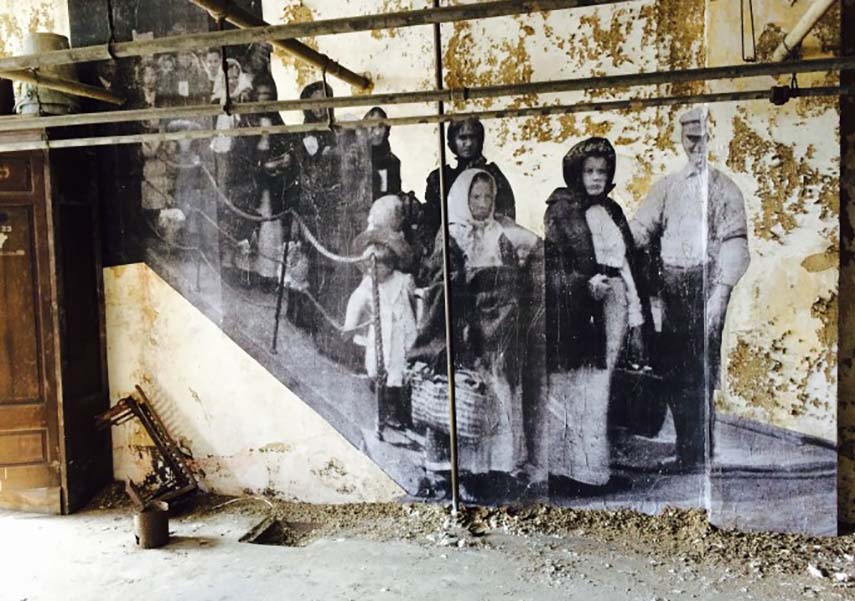 Images courtesy of JR and Galerie Perrotin.