The 1970s brought the rise of the second wave of feminism and disruption of the public discourse which was largely conservative and patriarchal. The entry in various cultural and social institutions was enabled by a dense network of women eager to change the given order, and one of the leading proponents of the movement and a woman who revolutionized the visual arts in gender terms was Judy Chicago.
This pioneering figure was and still is determined to stand out for that the female voice which is never enough heard in a male-dominated world, so she devotedly questions important historical narratives concerning the role of woman in society. Judy Chicago is best known for her iconic large-scale installation The Dinner Party; yet, throughout her career, she produced series which are equally significant and powerful.
The Institute of Contemporary Art in Miami decided to present a major retrospective exhibition titled Judy Chicago: A Reckoning which will feature her works made in a period from the 1960s until 1990s.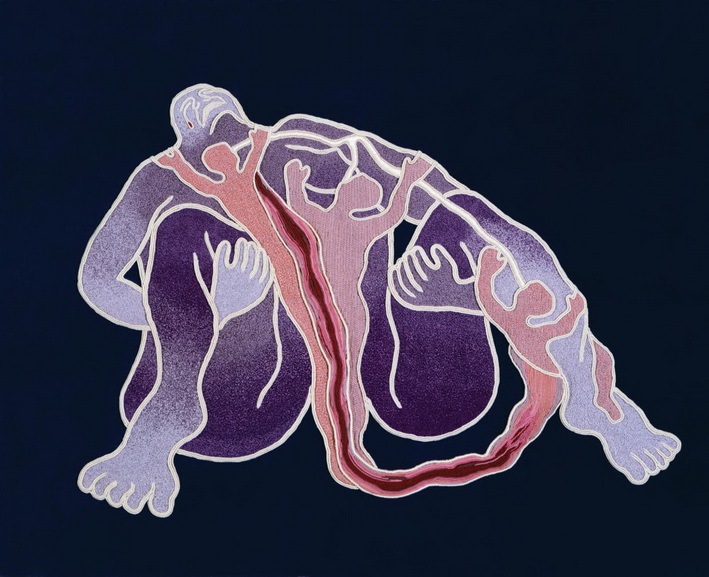 The Concept
The curators Alex Gartenfield, the Institute's new artistic director, and Stephanie Seidel, decided to focus on Judy Chicago's early production in order to underline the continuity of her feminist agenda. Here is important to note that the artist's major US presentations took place in regional institutions and were focused on specific aspects of her grand oeuvre.
The artist is known for constructing recognizable iconography and embracing specific working methods in order to problematize gender roles, artistic mastery, and both skills or rather crafts traditionally regarded as  female (such as needlework and embroidery) and stereotypical male skills (such as auto body painting and pyrotechnics).
The upcoming exhibition will accentuate Chicago's iconographic transition from abstraction to figuration, as well as her thorough and quite a critical dissection of our understanding of modernism and inherited traditions.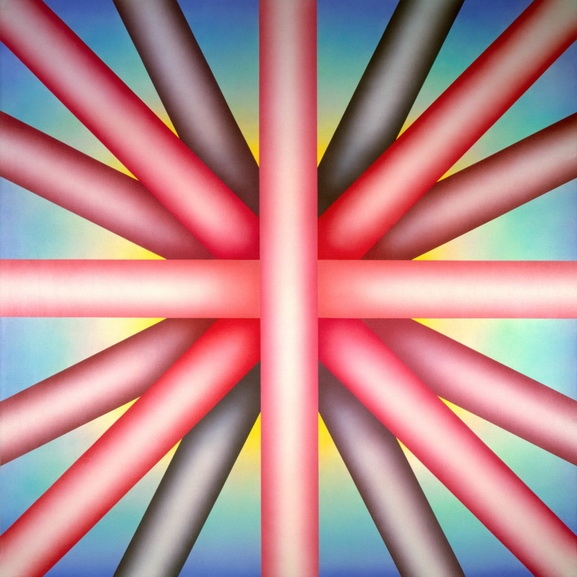 The Installment
Six major bodies of work produced during the course of three decades will be displayed including Chicago's test plates created for already mentioned The Dinner Party, her iconic work which is on permanent view at the Brooklyn Museum in New York.
The exhibition starts with the artist's early Minimalist works; some of them were refabricated for the exhibition, and one of those is Sunset Squares made in 1965. Car Hood works were made during the same decade and can be treated as hybrid ones (somewhere in between painting and sculpture) since they are created using automotive paint on steel car hoods. By appropriating automobiles as typically male symbols and decorating them with a mixture of male and female reproductive forms, Chicago managed to make artworks which are transcending their initial purpose and are becoming strong political statements.
Chicago created the Birth Project from 1980 until 1985 which consists of different images of childbirth aimed to celebrate the role of woman as mother. It might be said that this particular series is a form of an extension of The Dinner Party since Chicago engaged professionals in the textile arts to help her produce this tapestries. In a statement given for Artnews, Gartenfeld said that:
Judy was thinking, as she tends to do, about art history and the canon. She realized that there is an endless number of female nudes and carnal scenes in art history but there are no scenes of a woman bearing a child…So much of Judy's work is about giving form to important phenomena that are central to the female experience and have been underrepresented art historically.
Three monumental paintings from the PowerPlay series made in the late 1980s which deconstruct the masculine ego will on display, along with eight-year-long The Holocaust Project through which the artists explored her Jewish identity and the genocide; it was made in a collaboration with her husband, photographer Donald Woodman, during a time of personal loss in Chicago's life. In general, this project deals with victimization, oppression, and human cruelty, and consists of sixteen large-scale works in media of tapestry, stained glass, metalwork, woodwork, photography, painting, and the sewing.
Finally, the work Autobiography of a Year made from 1993 until 1994 features some one hundred and fifty works on paper which will be shown as well.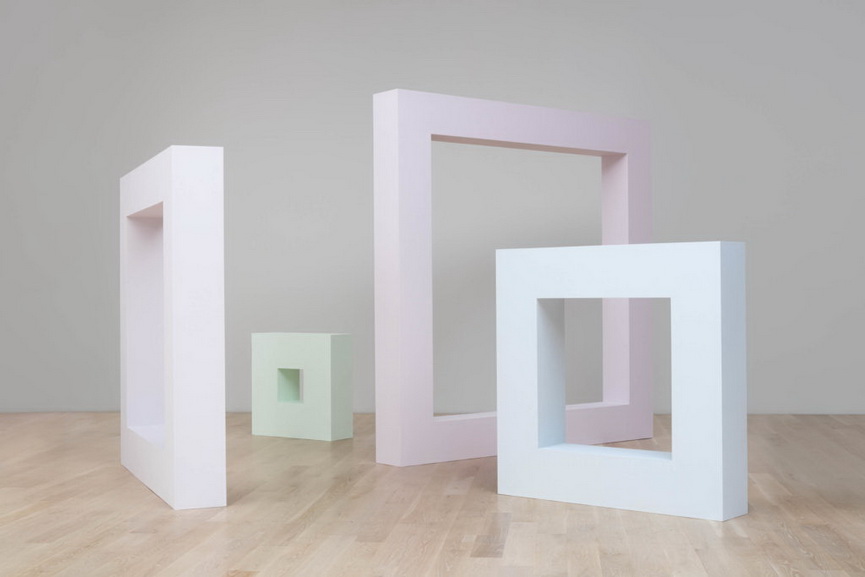 Judy Chicago - A Reckoning at ICA Miami
After all, stated, the upcoming exhibition apparently tends to show how the works of Judy Chicago are still equally interesting, subversive and up to date in regards to the current political and social circumstances on a global scale. It will once again underline the importance of the ideas of collective effort, solidarity and critical thinking so typical for entire Chicago's oeuvre.
Judy Chicago: A Reckoning will be on display at The Institute of Contemporary Art Miami from 4 December until 21 April 2019.
Editors' Tip: Through the Flower: My Struggle as a Woman Artist

Through the Flower was my first book (I've since published nine others). I was inspired to write it by the writer and diarist, Anais Nin, who was a mentor to me in the early seventies. My hope was that it would aid young women artists in their development and that reading about my struggles might help them avoid some of the pitfalls that were so painful to me. I also hoped to spare them the anguish of "reinventing the wheel", which my studies in women's history had taught me was done again and again by women, specifically because we have not had access to our foremothers' experience and achievements-one consequence of the fact that we still learn both history and art history from a male-centered bias with insufficient inclusion of women's achievements.
Featured image: Judy Chicago - Bigamy Hood, 1965/2011. Sprayed automotive lacquer on car hood. Courtesy the artist.