An annual event celebrated around the world to demonstrate support for environmental protection, Earth Day includes events coordinated globally in more than 193 countries. Growing out of the first Earth Day in 1970, Earth Day Network seeks to diversify, educate and activate the environmental movement worldwide, driving positive action for our planet.
Artists Judy Chicago and Swoon teamed up with Jane Fonda and her environmental initiative Fire Drill Fridays, a partnership with Greenpeace USA; the Women Arts and Social Change initiative of National Museum of Women in the Arts in Washington, D.C.; and Serpentine Galleries, to launch a new initiative celebrating the 50th Earth Day this April 22. Titled #CreateArtForEarth, this global creative campaign seeks to encourage art that addresses the climate crisis and inspired action.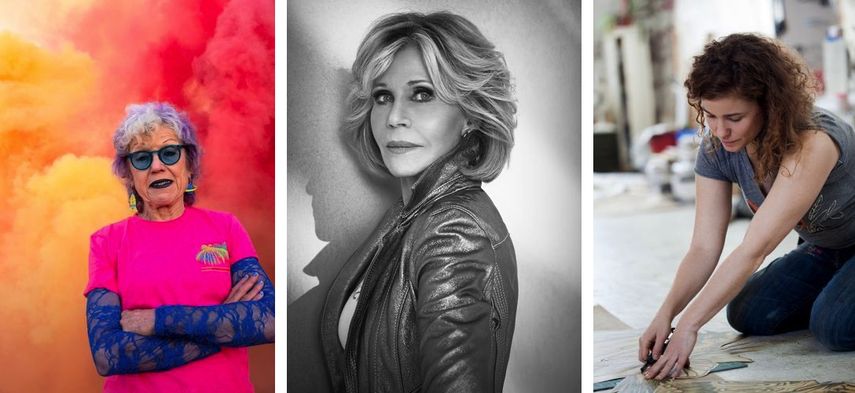 The #CreateArtForEarth Campaign
In uncertain times marked by the COVID-19 pandemics, the #CreateArtForEarth campaign seeks to make protest visible and create art that reflects our mutual commitment to protecting our planet.
Citing a range of environmental catastrophe we have witnessed over the last few decades, Judy Chicago asks: "Will we finally pay attention and wake up before it is too late for all of us?"
Jane Fonda explains that in the midst of this pandemics crisis when everyone wants to come back to normal, we need to understand that what has been "normal" was actually a problem and "choose a better path". She said she believes that "#CreateArtForEarth can play a role in waking people up to the urgency and to the solutions."
That is why we are inviting you to participate in this global art project in which artists offer an alternative vision to normal, one that honors the planet and all living creatures, one that promotes equity and justice for all; one that offers hope in a world that is on the wrong track.
Swoon explains that "the first step to action is an act of imagination."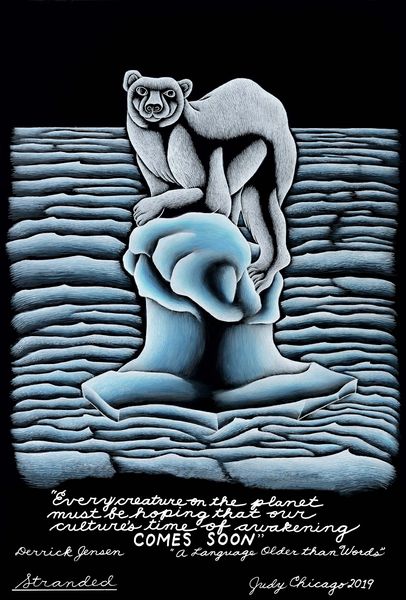 The Open Call
As part of the campaign, artists are invited to submit art or messages addressing climate justice and post them to social media using the hashtag #CreateArtForEarth. They are also encouraged to submit all forms of art, from paintings, photographs and sculptures to images, poems, texts, symbols and any other visual representation that carries and environmental message.
The campaign's partners will go through the works and select the best ones to be featured and distributed across their platforms. Judy Chicago will post the works on her Instagram account and via her non-profit arts organization Through the Flower; Fire Drill Fridays will distribute works on their Instagram account and choose selected pieces to be displayed during their future in-person Fire Drill rallies; Greenpeace USA will feature works on their website and their Instagram feed; the National Museum of Women in the Arts will share selected images by women artists on their Instagram feed on Wednesdays at 1 p.m.; and Serpentine Galleries will highlight the images from the campaign throughout the year on their website, on their Instagram feed and the poster will be installed onsite at the galleries.
On Wednesday, April 22nd, at 1 p.m. EST, Swoon will host a Zoom class on getting started with art. You can find more information about the class across her social platforms, Instagram, Facebook and Twitter.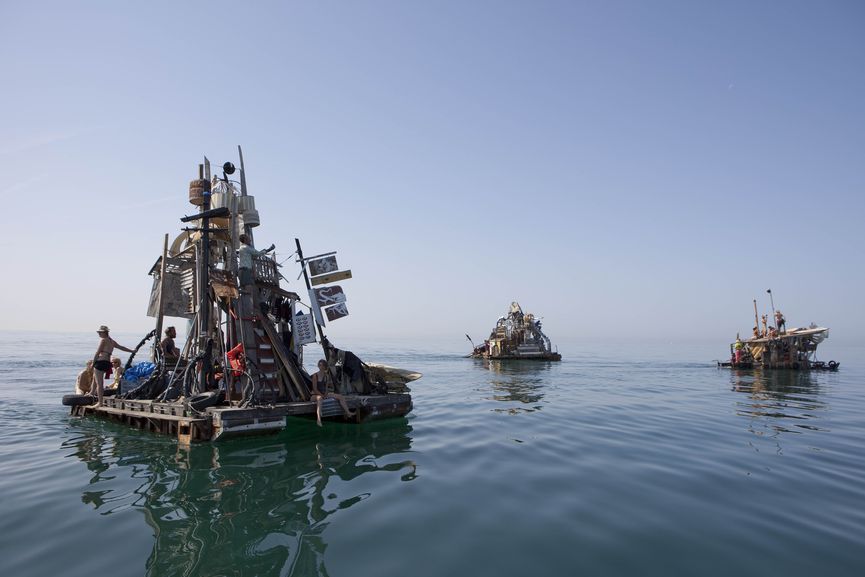 Back to Earth
Already, people have been submitting a range of different creations on Instagram via the hashtag.
#CreateArtForEarth campaign is part of the Serpentine Galleries' Back to Earth, a long-term project that invites artists to propose artworks, initiatives and campaigns that respond to the environmental crisis. Unfolding over the coming months, it will run throughout the gallery's programs onsite, offsite and online.
Featured image: Fire Drill Fridays. All images courtesy Serpentine Galleries.