German photographer Juergen Teller tells us to enjoy our lives in a semi-ironic, yet strangely overwhelming and ultimately positive manner. The artist's upcoming exhibition deals with the image of glamour and luxury, challenged by the scenes and situations from everyday life. If you take a closer look at the unusual contexts of these photographs, you will find an inexhaustible source of inspiration, which could, indeed, help us have a brighter outlook on our own lives and the world in general.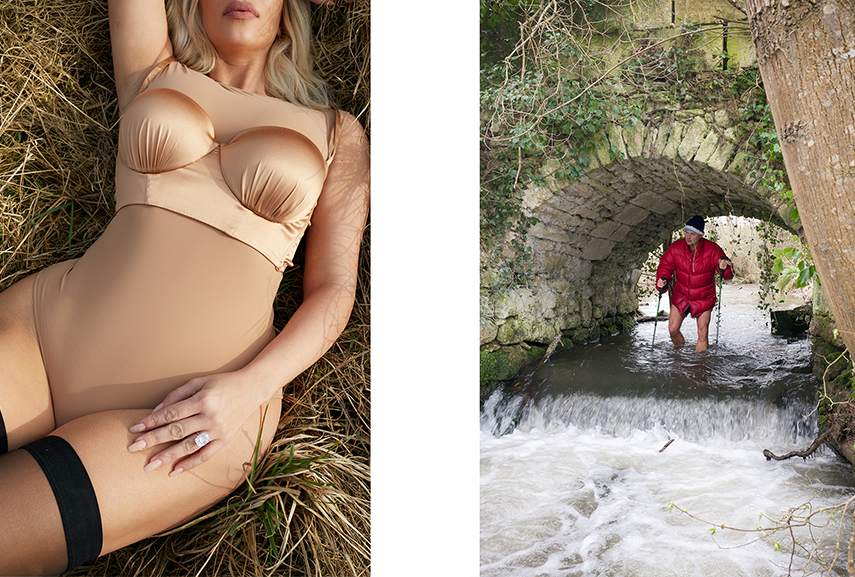 New Stories about Celebrities
Most of the photographs depict celebrities, pop stars, people from the fashion industry and members of the so-called upper class. These are all common subjects that appear in photographic imagery on a regular basis. However, the plot revolves around the fact that we usually tend to imagine these people in specific social and cultural environments, and rarely see them as regular human beings. Furthermore, these portraits do not aim to represent them as "regular human beings", either, inasmuch as the everyday context seems to be in contrast with their appearances. Instead, the images look like they aim to tell new stories, ones that are equally personal and exclusive, equally anecdotal and exotic. The mundane context only makes these people appear more mystical, and consequently, less "regular".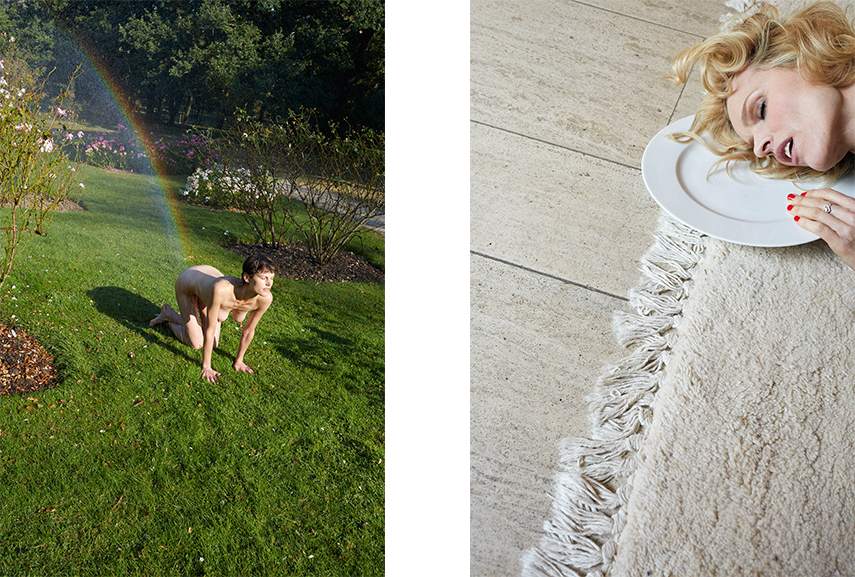 Imperfect Beauty
From another point of view, it is said that Teller's work speaks about the imperfect beauty, since he deliberately aims to distance himself from all the glamour of fashion photography and similar types of depiction. While this may be true, the photos that he makes place beauty alongside ordinariness, which makes beauty even more enchanting. That said, it is possible that the non-spectacular element makes the photographs perfectly balanced, as they handle both the commonplaceness and superstardom at the same time. The rest of the photographs are mostly his self-portraits, or autobiographical pictures that address his life in various ways, regarding his youth, his origin or upbringing.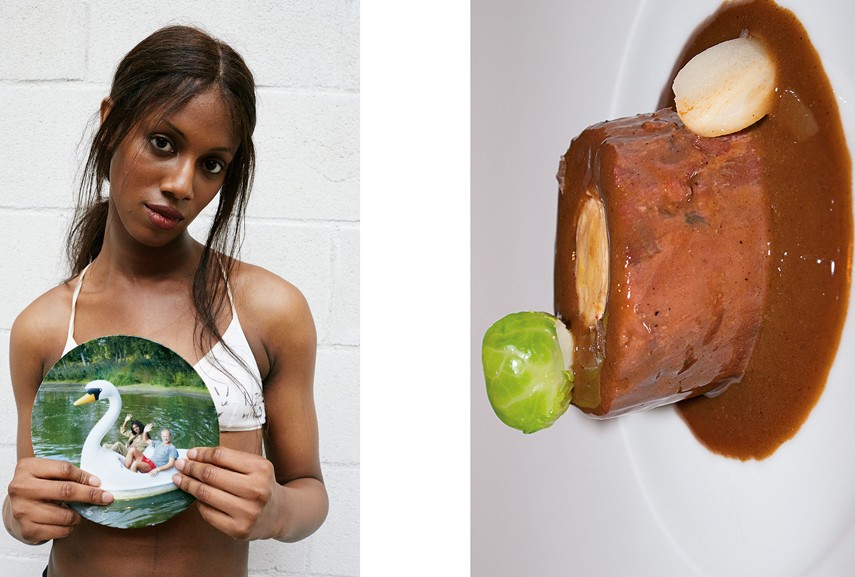 Juergen Teller's Wittily Titled Exhibition
In addition, you must have noticed how plates reappear in some of the artist's works - especially the new ones, from 2016. If you speak German you already realize what the reference might be about, and if not - the artist's last name is Teller, which means "plates" in German. That is also how one of the series is called (Plates/Teller), which makes the Enjoy Your Life message become even more playful and humorous.
The exhibition will be on display from June 10th through September 25th, 2016 at Bundeskunsthalle in Bonn, Germany, and the media conference is scheduled for Thursday, June 9th at 11 AM. The exhibition opens at 10 AM.
Featured images: Juergen Teller - Mit dem Teller nach Bonn Serie, 2016; Juergen Teller - Plates/Teller, No.128, 2016; Juergen Teller - Plates/Teller, No.16, 2016; Juergen Teller - Victoria Beckham. Legs, bag and shoes. Marc Jacobs Campaign, Spring Summer 2008, LA 2007. All images courtesy of Bundeskunsthalle, © Juergen Teller.