It was only back in 2002. when the central stage of Juergen Teller work was football and the German national team during the World Cup. His book about it, Nackig auf dem Fussballplatz (Steidl, 2004) was fulfilled with black and white images from the finals, showing the moments of him watching the game and self-portraits with football greats. Today, we are presenting his new book, Siegerflieger, (Steidl, 2015). Again, the World Cup, again Germany and Brazil are rivals in the finals, and again we can see the enthusiasm and obsession of Juergen Teller with football. With twelve years apart, and a different winner, we are showing you the Siegerflieger (literally "the victors' plane," the affectionate name given to the German team's customized jumbo).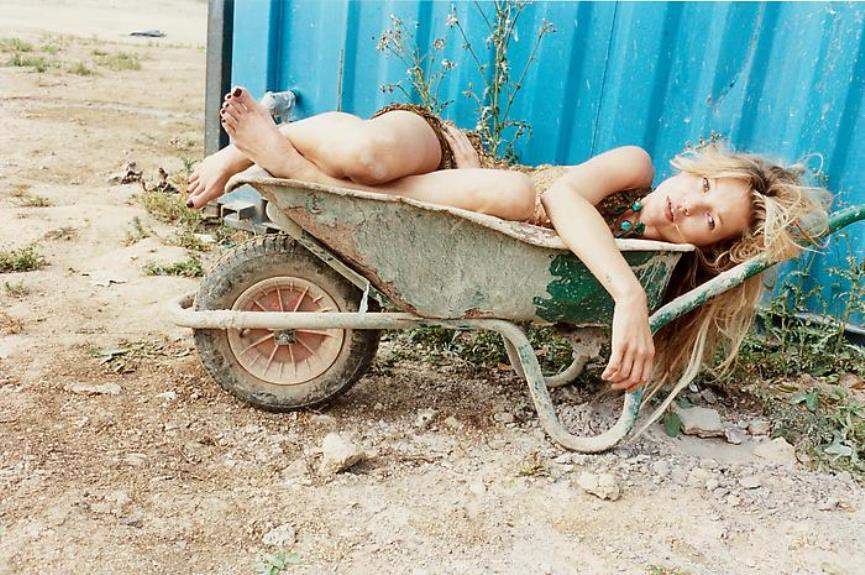 Fashion and Music
Juergen Teller is a German fine-art and fashion photographer. The first wider recognition of Teller's work happened in 1996 when he made the front cover of Süddeutsche Zeitung Magazine featuring a nude Kristen McMenamy with the word 'Versace' drawn in a heart across her chest. During the time, he oriented himself to high fashion and he has been collaborating with a lot of important fashion houses, like Yves Saint Laurent, Hugo Boss, Calvin Klein, Louis Vuitton, Marc Jacobs, to name just a few. Equally oriented to the music sphere as to the world of fashion, he did music album covers of world wide popular singers such as Björk, Sinead O'Connor, and Elton John, as well as for bands like Elastica, Simply Red, New Order, songwriter DJ Shadow, and others.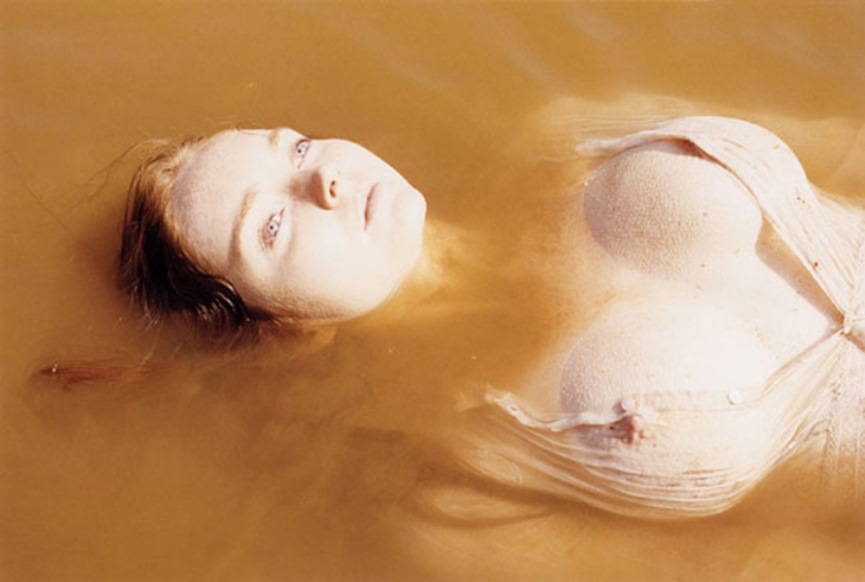 Teller's Seductiveness
Teller often likes to give a false impression of his work and to provoke negative criticism. His "amateur" framings which consists of deliberate "mistakes" such as flash reflections or everyday life subjects in simple poses, all contribute to a kind of aesthetics of failure that capture attention because of the banality displayed. But, when it comes to Teller, this kind of omissions could only be seen as tendentious and the result of thoughtful and precise planning.
The seductive component of Juergen Teller can also be seen in his works that express nudity. "A photograph only needs to be different" is Teller's motto for this creations. Photographing naked Kate Moss in a wagon, or famous transgender model, Andreja Pejic, with a banana in a flirtatious pose, or naked girls in the middle of a museum, Teller is always led by his rule of difference which gives his works a unique edge.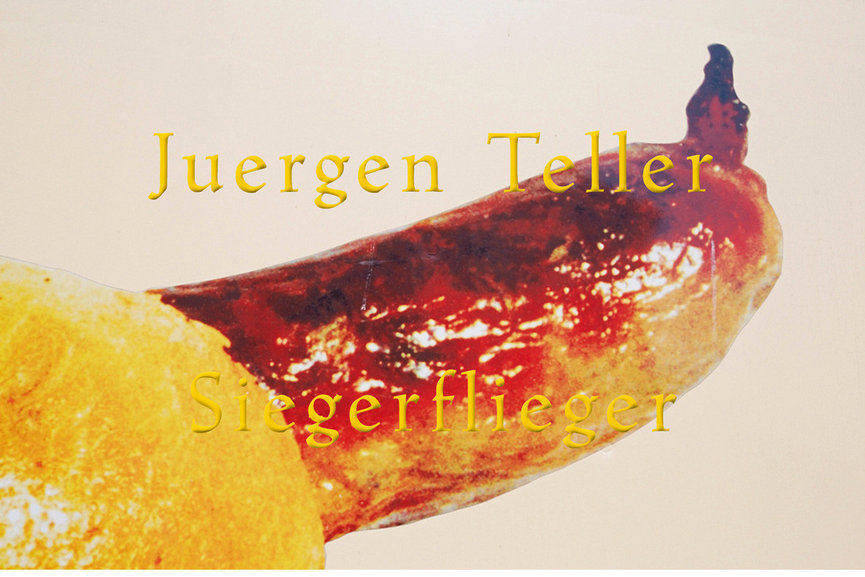 Siegerflieger at CFA Berlin
The World Cup 2014 was widely covered by the community of artists from very different angles and approaches (visit some of our reviews on the subject: World Cup Mascot Mural, 10 World Cup Graffiti, or When Graffiti Matters the Most: Brazil). Fulfilled with images of his family and himself, the book by Juergen Teller has the snapshot and humanizing aesthetics, but the central object is always his deep fascination with football (Teller also canonize the German victory in his first tattoo). He offers another perspective of the World Cup combining both angles of an artist and a football fan.
The book presentation in presence of Juergen Teller will be held on the 7th of February 2015 at the Contemporary Fine Arts Gallery in Berlin, and will be open from 4pm to 7pm.
Sign in for My Widewalls and keep the track with the newest art exhibitions!