Julian Opie is probably one of the most popular contemporary artists today. If we just take a look at the auctions results, we will see that his works are highly appreciated among collectors and art lovers. Good news for all admirers of this great artist – Gerhardsen Gerner from Oslo is organizing a Julian Opie exhibition. The visitors of the show will have an opportunity to see some of the most important works by this British artist, including those created in the recent period. Those who are interested will be able to buy Opie's works, while the price range is between 30.000 and 85.000 GBP.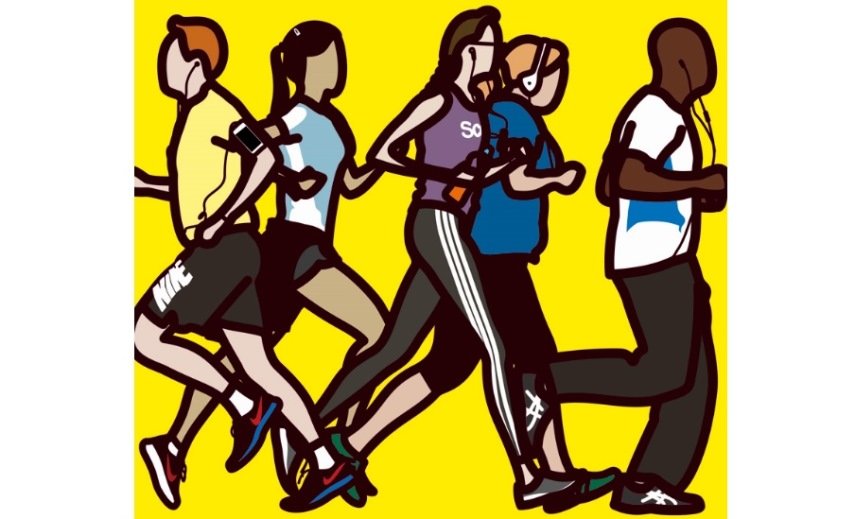 The Art of Julian Opie
Julian Opie is often described as the most important artists of the present day. His work has generated icons of contemporary art and has been shown internationally in all major institutions, including shows at Kunstverein in Cologne, Hayward Gallery and ICA in London, and many others. He has presented many public projects in cities around the world. Born in London (where he lives and creates) in 1958, he is best known for portraits that reduce subjects to essential lines and color planes. Opie works with different media. Still, he is usually labeled as a sculptor and digital artist. The artist is also linked with the New British Sculpture - name given to the work of a group of artists, sculptors and installation artists who began to exhibit together in London, England, in the early 1980s (some of the artists associated with the movement are Anish Kapoor and Stephen Cox). His work comprises silhouettes, animations, LED animations, and simplified portraits and landscapes. Employing a variety of media and technologies to make "paintings" of his subjects, Opie distills everyday images and experiences into concise but evocative signs and pictograms.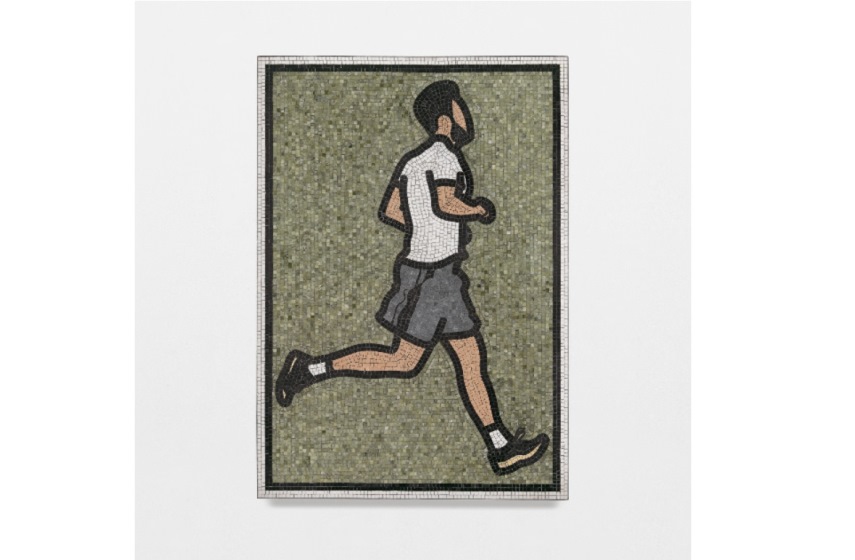 Distinct Visal Language
Julian Opie has developed a unique reductive formal and visual language. Drawing from influences as diverse as billboard signs, sculpture, 17th and 18th century portraiture, popular comics as well as Egyptian Greek and Roman art, Opie implements computer technology by cutting out the outlines and colored shapes. This enables him to make two-dimensional explorations of his subjects in silkscreen, vinyl, LCD and LED. The artist is particularly interested in experiments on the subject of motion, in which he combines the moving image with his own stylist visual language. For such pieces, Opie works with large flat screens or displays on which computerized animation portrays a permanent, flowing movement (be sure to check out our article about computer code art).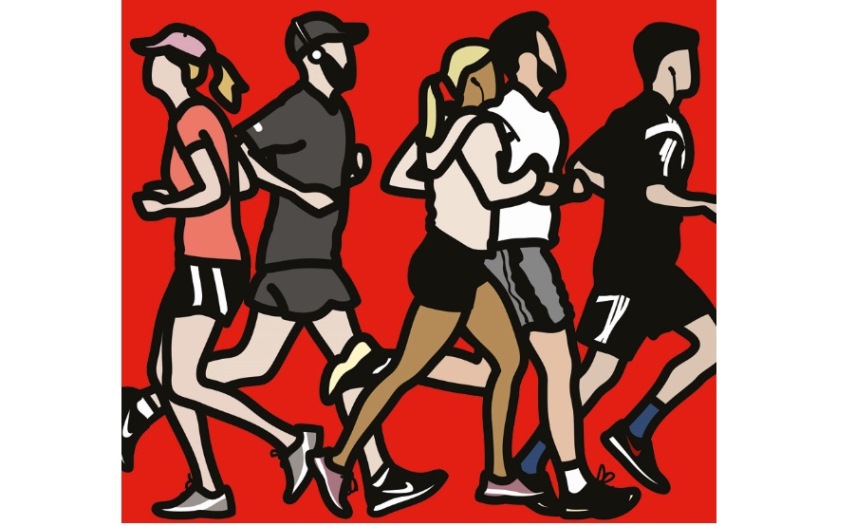 Julian Opie at Gerhardsen Gerner
The exhibition at Gerhardsen Gerner Oslo brings together works of such different media as LCD and LED screens, mosaic and vinyl panels, all exclusively studying the human body in walking, jogging or running movement. This is the Gerhardsen Gerner Oslo third solo exhibition with Julian Opie. The show will be on view from September 24 until October 31, 2015 at Gerhardsen Gerner in Oslo.
Sign up for My Widewalls for free, and follow the news about developments in contemporary art!
Featured Images:
Julian Opie - Joggers.1 . 2015, detail. Vinyl on wooden stretcher (Photo credit Julian Opie studio, London)
Julian Opie - Joggers.3 . 2015, detail. Vinyl on wooden stretcher (Photo credit Julian Opie studio, London)
All images courtesy of the artist; and Gerhardsen Gerner, Berlin / Oslo.