Blum & Poe Gallery is delighted to present forty years of painting by artist Julian Schnabel in his first exhibition at Blum & Poe. After a nearly decade-long hiatus from the West Coast art scene, his paintings at this exhibition present a sort of general overview of a thrillingly differing painting practice and thus making an assertive case for the historical significance of Schnabel's opus as well as his increasing relevance to the new generations of artists and art aficionados. The American painter and filmmaker had drawn the attention of the international media back in the 1980's with "plate paintings", large-scale paintings on broken ceramic plates. Since that first moment of media frenzy, Julian Schnabel's paintings and other works have never left the spotlight.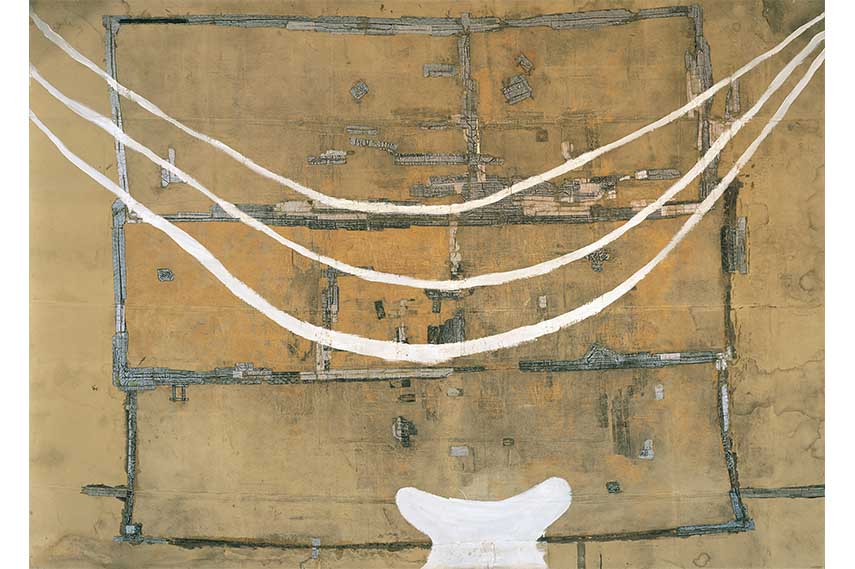 The Importance of Julian Schnabel's Paintings
In the gallery's ground floor twelve essential paintings created between 1975 and 2015 will be exhibited for the public to see. Together, these paintings demonstrate the breadth and depth of Schnabel's work, his cutting-edge material experimentation, his outstanding formal scope and concurrent mastery of figurative and abstract idioms. This exhibition of Julian Schnabel's paintings will not only serve as an introduction to his renowned work for the younger viewers but it will also position Schnabel as one of the greatest artists of the postwar period. His distinctive aesthetic touch, his fearlessness, and freedom of his motley gestures, the demand of the physicality of his surfaces and the unapologetic emotional emphasis in all of his works connect his practice into a distinctive whole, instantly recognizable as Julian Schnabel's artistry.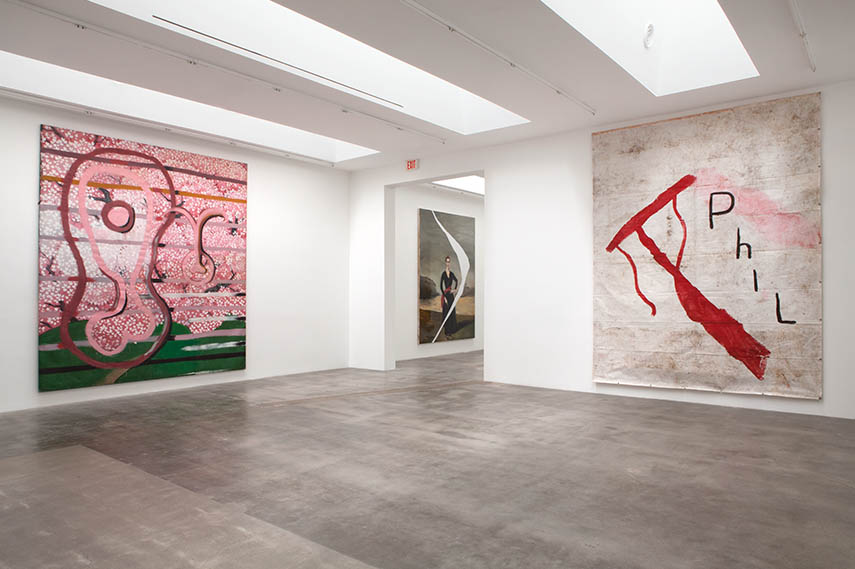 The Emotion and the Narrative Behind Julian Schnabel's Paintings
This exhibition will attempt to forefront the controversial thread that runs throughout Julian Schnabel's oeuvre. In other words, it will tackle the emotion and the narrative meaning behind his works and uncover his unorthodox methods and materials. The show will present his paintings as a unified series instead of artworks scattered along the decades they were created in. It will unveil the white stroke, the curved spirals of white paint that derange the figurative and abstract composition. It will show the chaotic splashes of purple pigment seen in more than one painting in this exhibition. The dedications, proper names and other literary references Schnabel used will invoke a mythical narrative that pervades through his opus. The Cannes Film Festival award winning best director has exhibited his sculptures, paintings and works on paper in many galleries all over the world, and, this time, he will, once again, show why he is considered to be one of the foremost versatile artists of his generation.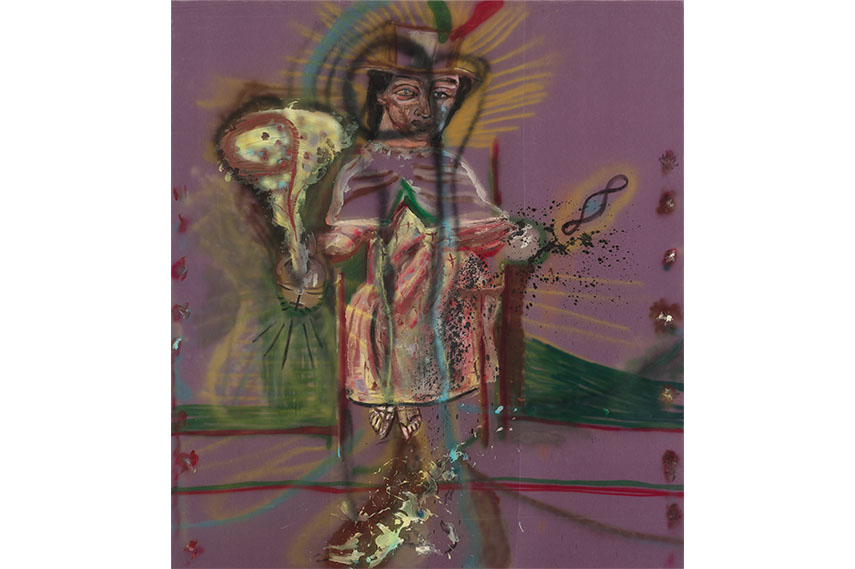 Infinity on Trial at Blum & Poe
Julian Schnabel's works titled Infinity on Trial will be exhibited at the Los Angeles gallery Blum & Poe. The opening reception is scheduled for Friday, March 18th, from 6 PM to 8 PM. The exhibition will be on view from March 18th to April 30th, 2016. The gallery is located at 2727 S. La Cienega Boulevard, Los Angeles and it is open Tuesday through Saturday from 10 AM to 6 PM.
All images are © Julian Schnabel Studio, Collection of the artist. Courtesy of the artist and Blum & Poe, Los Angeles/New York/Tokyo.
Featured image: Left: Julian Schnabel - Untitled, 2015 / Right: Julian Schnabel - Untitled (Spray paint painting), 2014 | Julian Schnabel - Untitled, 2015