Juliana Notari's 33 meter-high artwork Diva installed in the Usina de Arte sculpture park in Brazil's northeastern Pernambuco state, which the artist explained questions the "problematization of gender", has sparked anger among the country's far-right. Erected on a hillside just days after the country's president Jair Bolsonaro, declared that abortion would never be legalized in Brazil, the work depicts a gigantic crimson vulva covered by armed concrete and resin.
In her Facebook post, the artist explained:
In Diva, I use art to dialogue with questions that refer to the problematization of gender from a female perspective, combined with a worldview that questions the relationship between nature and culture in our Western phallocentric and anthropocentric society.
Naturally, the sculpture deeply upset Bolsonaro's far-right supporters, who condemned it as "leftist propaganda," "obscene," and "reprehensible" on social media.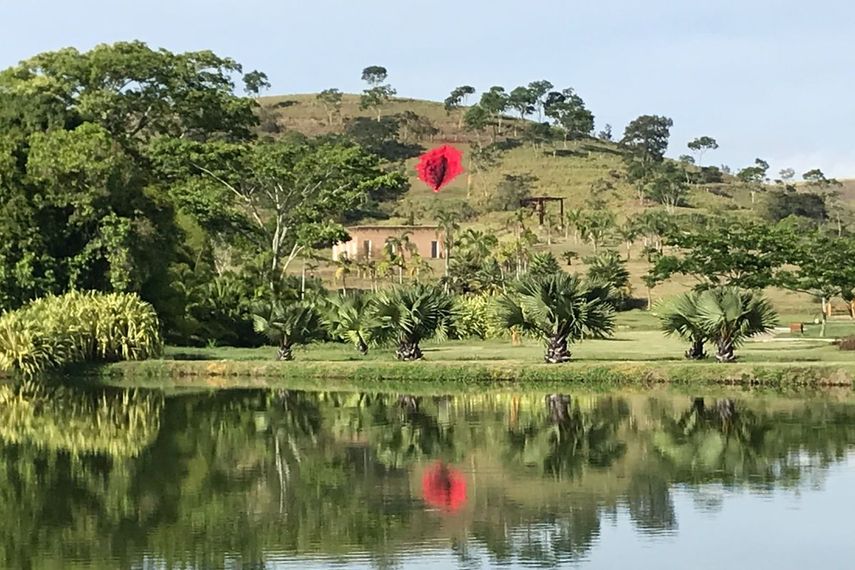 Juliana Notari's Vulva Sculpture in Brazil
Dealing with diverse media in a multidisciplinary approach, Juliana Notari is known for a body of work that transits between the biographical, the confessionary, the cathartic and relational practices. The female body has been at the center of her practice for decades. After she came into possession of a collection of 22 metal speculums used in vaginal exams, she began using them to create a series she likened to wounds. As the artist explained, Diva is the largest work in the series.
The production of this 33 meters high, 16 meters wide and 6 meters deep piece is a result of the partnership residency between the art power plant (Usina de Arte) and the museum of modern art Aloisio Magalhaes (MAMAM), which chooses the artists participating in this program. As Notari explained, it took 11 months of work to install the sculpture, with a team of 20 men lowering the concrete and resin reliefs into a massive trench dug by hand. As she revealed, it took "a lot of persistence, coexistence, and learning". "It was over 40 hands to make Diva rise," she said, "over 20 men working in a heroic effort under the sun to pin, amid a lot of music and jokes."
This poetic work is intended to provoke discussions around sexual taboos imposed on women, while seeking to point out the link of power and violence that extrapolates the female universe and go beyond the interpretation of what the vulva is. It also stands as an open sore that represents the societal inequalities in Brazil. "If it was just a vulva, I would have built the labia and the clitoris as well," said Notari in a statement. "It is also a wound."
Joana D'Arc Lima, curator and member of MAMAM's commission, said that the artist "takes us to uninhabited and less accessible places of our own reflections and takes us out from the obvious and one directional interpretation," throwing us "into wide and generous conversations about art, its role and power."
As Clarissa Diniz, a free-lancer curator commented, the work is "an open wound that has been bleeding for a long time in the artist's works."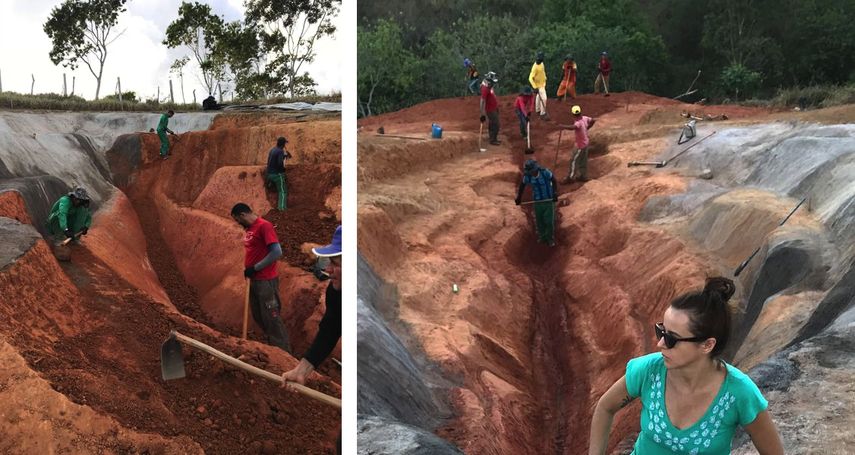 The Controversy
The piece already created discussions and arose everyone's curiosity during its construction and the artist's original post on Facebook has prompted more than 25,000 impassioned comments. The work was praised by many, being described as "beautiful", "spectacular", and "impacting".
London's Vagina Museum said:
We adore Juliana Notari's 'Diva' sculpture, and send her solidarity and love for all the hate she's received from the far right.
Similarly, Shaista Aziz, the head of media and communications at Solace Women's Aid, said:
I love everything about Juliana Notari's sculpture, 'Diva', and this story. It speaks to the absolute misogyny and fragility of the global far-right and all the extremists obsessed with curtailing women's human, political, sexual, and economic rights.
However, the sculpture enraged Bolsonaro's supporters who flooded the artist's Facebook page with their fury. "Who do you lefties think you're fooling? Apart from useful idiots on the left, of course," one Facebook user wrote, while the other said "The sex organ wasn't created to be admired, let alone be called art." Other comments contained religious references or outright misogyny.
Right-wing Brazilian pundit Olavo Carvalho, who is often cited as an ideological influence on Bolsonaro, weighed in with a customarily foul-mouthed tweet, asking why people were talking about the work instead of "dealing with it" with an equally large penis.
"Even though I know it's an impactful art piece, I never thought people would feel hate towards it or that the response would take massive proportions on social media," Notari said for CNN. "Diva is a 'possibility' because it cuts through Brazil's structural patriarchy, which is continuously reinforced by Jair Bolsonaro's far right, hateful discourse," she added.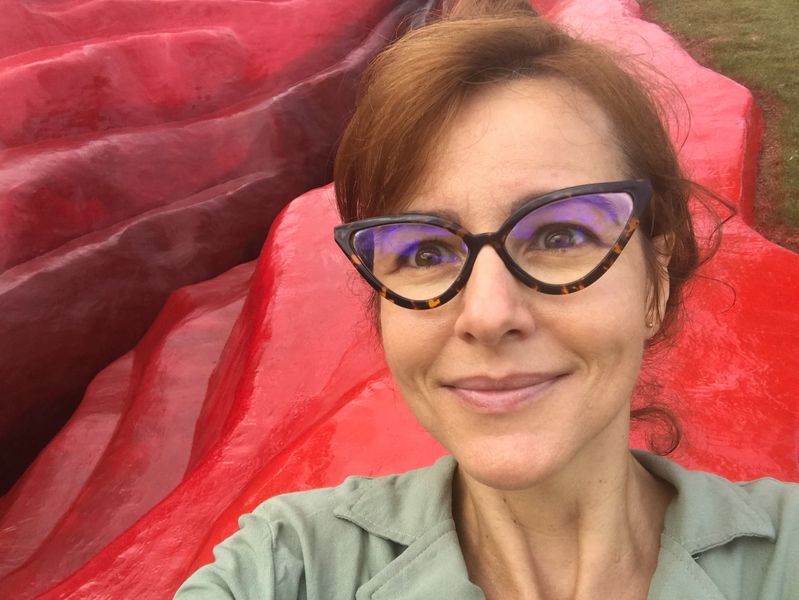 The Vulva in Art
The vulva has reportedly been depicted in art since prehistoric times. According to experts, the cave of Chufín in Riclones in Cantabria, Spain contains prehistoric rock art that depicts the vulva. Eleventh and 12th century architectural grotesques Sheela na gigs, found throughout most of Europe and the British Islands on cathedrals, castles, and other buildings, are figurative carvings of naked women displaying an exaggerated vulva.
During the European Renaissance, the vulva was frequently depicted as smooth and hairless, without visible labia. Leonardo da Vinci defied this taboo with his Vulva and Anus sketch from 1508 that depicts pubic hair and female genitals, and features the outer labia, inner labia, urethra, clitoris, and vagina. Gustave Courbet is probably the first artist to depict the female genitalia in a blatant fashion deployed of any particular religious or mythological context. His notorious 1866 painting The Origin of the World, which features a close-up depiction of the genitals and abdomen of a female nude lying on a bed with legs spread, caused quite a scandal at the time.
With the rise of the Feminist Art Movement in the 1970s, the female body parts became much more prominent in art. Among most famous works from this period is Judy Chicago's Dinner Party, conceived as a symbolic history of women in Western civilization. It is a large ceremonial banquet with 39 place settings for important women in history, featuring porcelain, textile, and ceramic. The triangular layout of the banquet symbolizes a vulva; similarly, each plate is intentionally either sculpted like female genitalia or has images that resemble vaginas painted onto it.
Featured images: Juliana Notari - Diva. All images courtesy of the artist.