One of Britain's best galleries, Kettle's Yard in Cambridge is a beautiful and unique house with a distinctive modern art collection, and a gallery exhibiting modern and contemporary art. With a goal to contribute to society by inspiring and engaging audiences through art, learning and research of the highest quality, it hosts an established community engagement programme, archive, and programme of chamber concerts. The gallery is currently hosting two concurring shows by two female artists who were born decades apart - Louise Bourgeois and Julie Mehretu.
Titled ARTIST ROOMS Louise Bourgeois, the exhibition brings together the artist's sculptures, prints and drawings, tracing pivotal moments in her long career. Drawn from the ARTISTS ROOM collection, a touring collection of over 1,600 works of modern and contemporary art by more than 40 major artists, the exhibition seeks to reveal Bourgeois' experimentation across media and her recurrent focus on the body, gender, identity and autobiography.
In the artist's first solo exhibition in a public gallery in the UK, titled Julie Mehretu: Drawings and Monotypes, Julie Mehretu has made an installation of new drawings and monotypes for Kettle's Yard.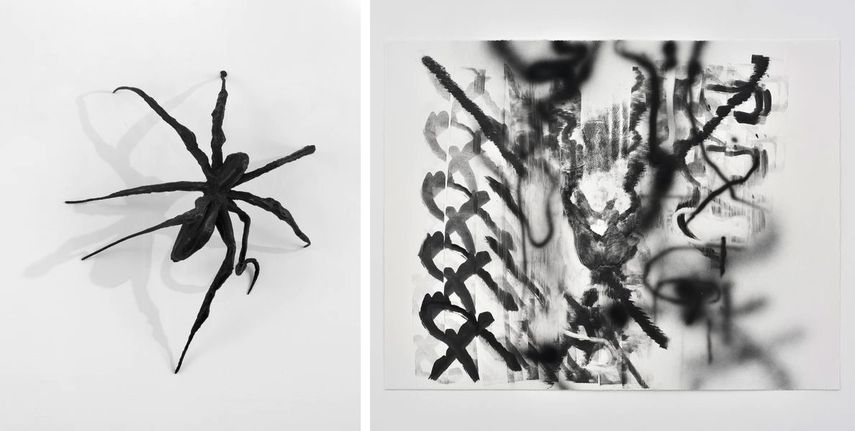 The Practice of Louise Bourgeois
French-born American sculptor, painter, and printmaker, Louise Bourgeois is celebrated for her symbolic objects and drawings which expressed themes of loneliness and conflict, frustration and vulnerability. Influenced largely by traumatic psychological events from her childhood, she created sculptures with highly personal thematic content which revolved around themes of the unconscious, sexual desire and the body. Over the years, Bourgeois has developed a highly personal visual language through mythological and archetypal imagery, portraying spirals, spiders, cages, medical tools, and sewn appendages to symbolize the feminine psyche, beauty, and psychological pain.
Originally associated with Surrealism due to her integration of fantastic elements into her prints and sculptures, Bourgeois switched primarily on sculpture characterized by biomorphic forms. Playfully juxtaposing materials conventionally considered male or female, these pieces allude to a tension between quintessentially male and female forms. The artist's interrogation of the male-female dialectic has influenced many creatives since the 1970s, especially feminist-inspired body and installation artists.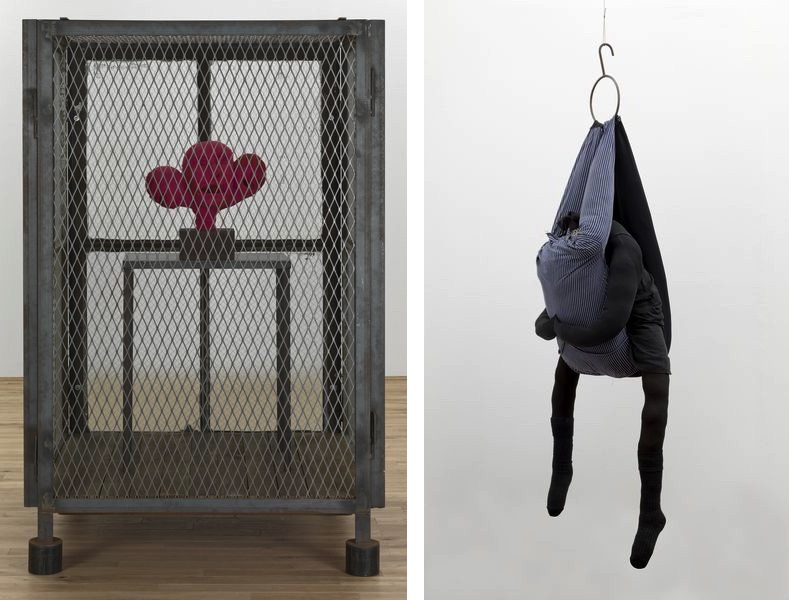 ARTIST ROOMS Louise Bourgeois
The selection of Louise Bourgeois's work aims to highlight the artist's exploration of autobiography and identity. The display begins with the artist's early self-portrait, moving to an exploration of interiority and exteriority in the iconic series Cell XIV to the most recent work, À L'infini from 2008–9 which traces the possibility of infinite afterlives in the bloodlines of family.
Other highlights of the exhibition include a bronze sculpture Tits from 1967, hanging fabric sculpture Couple I from 1996, wall-sculpture Spider I  from 1995 and a late example of the iconic cell series Cell XIV (Portrait) from 2000. The exhibition will also include loans from the wider Tate collection to expand the narrative from the figurative into the abstract, including a selection of etchings from 2006 and 2007 - monochromatic large-scale works depicting ambiguous biological forms.

The Practice of Julie Mehretu
Born in Ethiopia, but spending most of her career in the United States, the artist Julie Mehretu creates works which invite contemplation on our relationship with images in a world which can be said to be saturated by images. She draws from her personal biography and the history of abstraction but also finds inspiration in the 21st-century city and current world issues, including race riots in the USA and the war in Syria.
The artist is celebrated for her abstract printmaking and paintings in which she layers images, marks, and mediums, as well as time, space, place, and history. More recently Mehretu began incorporating found photographs, overwritten by gestural and graphic marks. Her work features infinite which seem to condense into single unified compositions. She once explained:
The narratives come together to create this overall picture that you see from the distance. As you come close to it […] the big picture completely shatters and there are these numerous small narratives happening.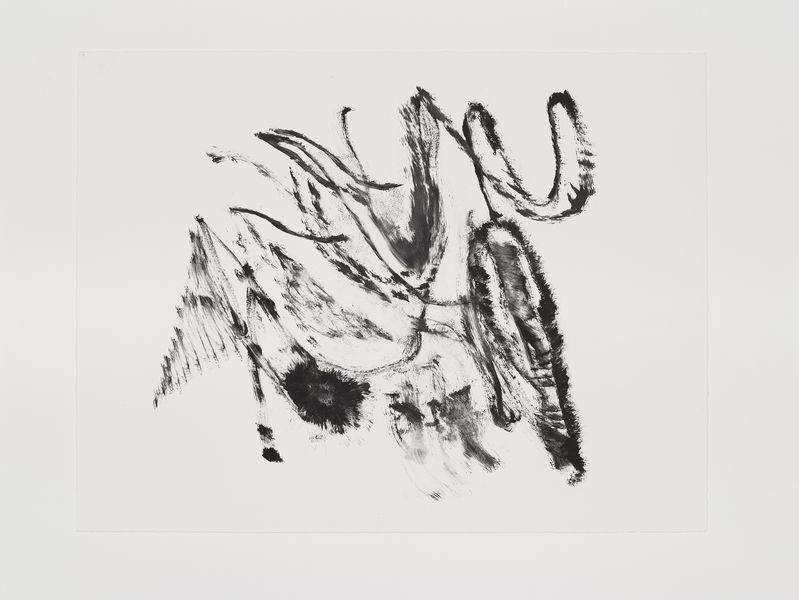 Julie Mehretu: Drawings and Monotypes
The exhibition at Kettle's Yard will feature Mehretu's latest series of richly layered untitled monotypes which will be arranged in a grid. In this series, the artist continues to explore the potential of drawing and mark making, which are fundamental to her practice.
Investigations into composition itself, each piece is made with ink on acrylic panels, which are printed onto paper and painted. As each piece is both distinct and a product of the same process, they explore ideas around regularity and difference into the nomenclature of the process.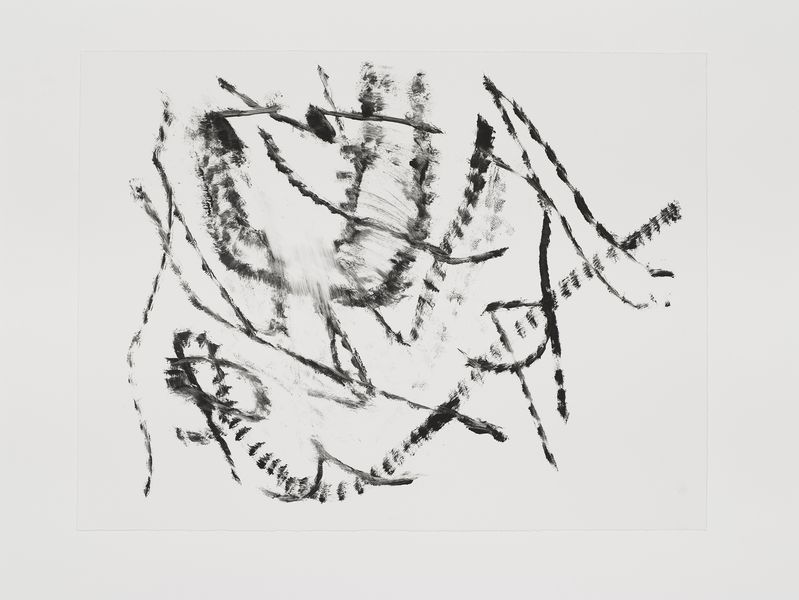 Julie Mehretu and Louise Bourgeois at Kettle's Yard
Exhibitions ARTIST ROOMS Louise Bourgeois and Julie Mehretu: Drawings and Monotypes will be on view at Kettle's Yard in Cambridge, at Sackler Gallery and Gallery 2, until March 2019.
Showing alongside these exhibitions will be a series of interventions in the Kettle's Yard House by Anthea Hamilton and other artists that she has invited to participate and a display of work by the British artist Rose Garrard in the Edlis Neeson Research Space. The display at Kettle's Yard coincides with the acquisition of Garrard's archive by Tate.
Featured image: Louise Bourgeois - Untitled, 1946-1947. Oil on canvas, 66 x 111.8 cm. Collection ARTIST ROOMS: National Galleries of Scotland and Tate; Julie Mehretu - Untitled, 2018. Oil-based ink and acrylic on paper, 55.9 x 73.6 cm © Julie Mehretu. Photo © White Cube (Ollie Hammick). All images courtesy of Kettle's Yard.