Palinopsia, an exhibition of large-scale works from Berlin-based artist Julie Oppermann is currently on view at Joshua Liner Gallery in NYC. It is Julie Oppermann's New York City debut solo show. The title of the exhibition, Palinopsia is a visual phenomenon, which occurs when the image of an object seems to linger in the eyes even after the original object is absent—much like when looking directly into a light source, then looking away. However, Palinopsia is a much stronger visual occurrence, the afterimage more intense and lasting much longer. These after images start to set in within a few seconds, and get stronger the longer we look.  The artist's background in neuroscience and study of color theory both support and stimulate the nature of the work she creates.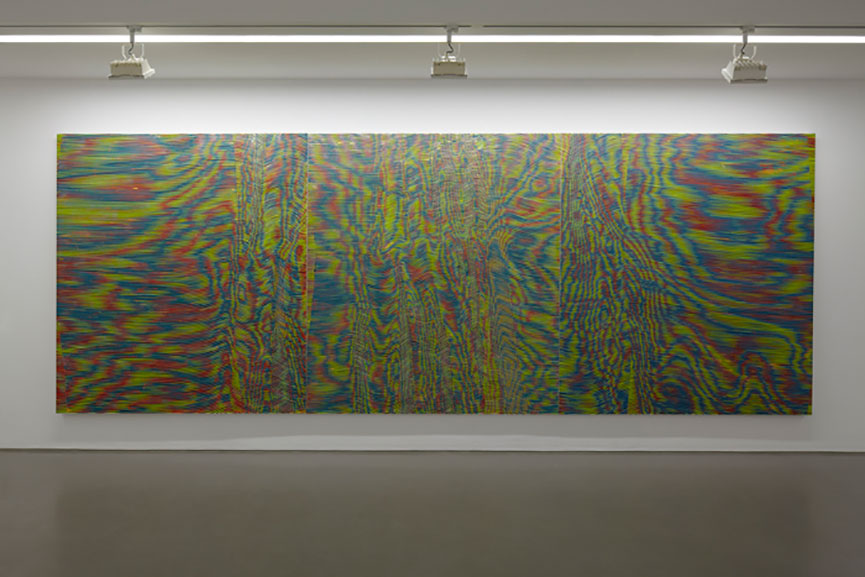 Visual Perception
The first thing you need to know about Julia is that she is an artist and scholar of science. Julie Oppermann holds a BFA and an MFA in painting, as well as a BA in biology and MA in neuroscience. Now everything will be much clearer in understanding her art. Julie Oppermann's work pushes the limits of visual perception, making paintings that are physically difficult to perceive. Oppermann's work deals with how the brain perceives information, how it processes what the viewer sees. In other words, the perception itself is her medium.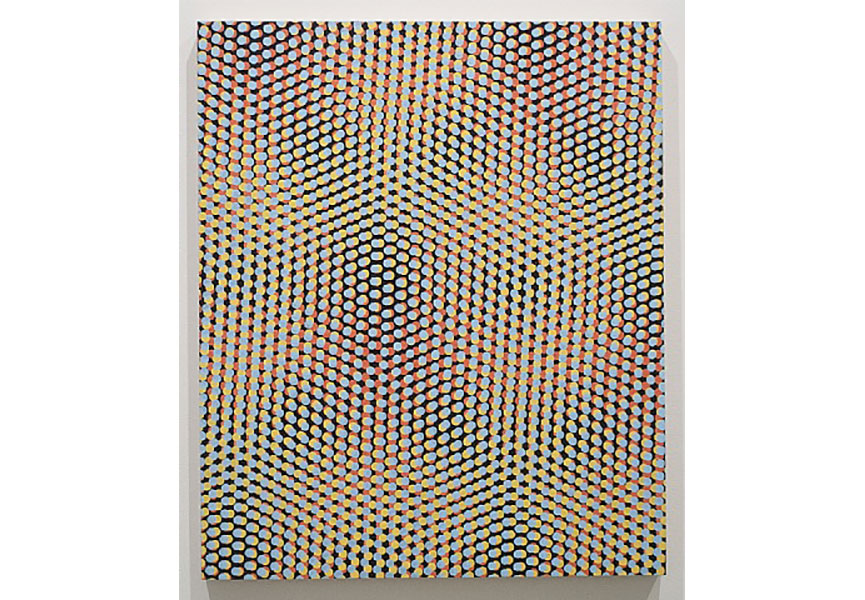 Interference, Optical Flicker and Digital Glitches
In 2008, while pursuing a master's degree in neuroscience at UC Berkley, Oppermann came across the moiré effect after superimposing line patterns over one another. However, it is just one element in Oppermann's work. The artist says, "In the last few years I've become increasingly interested in ideas related to interference, optical flicker, and digital glitches, and while the moiré effect is still prominent in my work, it is moving to the back burner."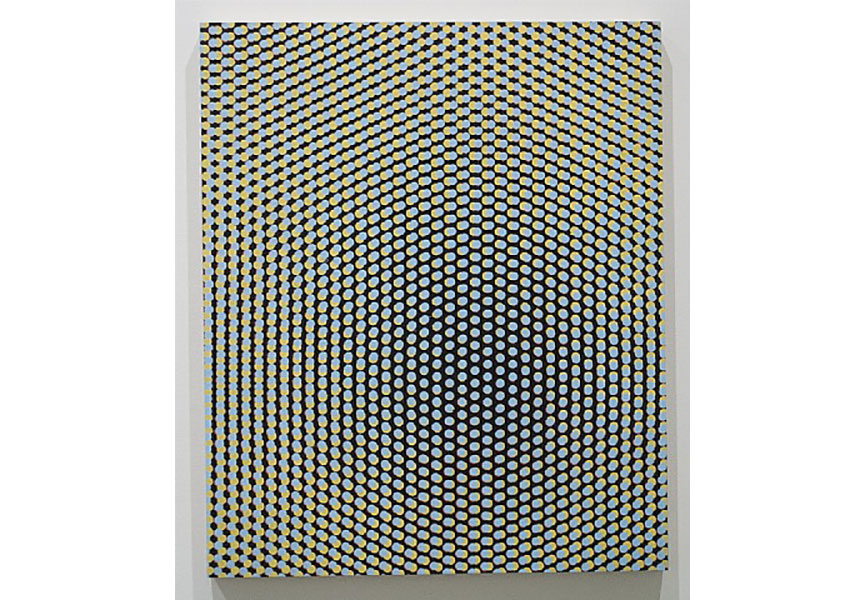 Improvised Lines
Though dealing in more contemporary materials and methods, these large-scale canvases tend to be quite painterly in their process. Coats of lines are all improvised. There's no measuring or rulers involved. Those develop spontaneously while she works. Oppermann uses a lot of skinny tape to mask out the line patterns. She tapes, then paints, and then takes the tape off, and repeats everything with the next layer. She sometimes uses a computer to work out color systems.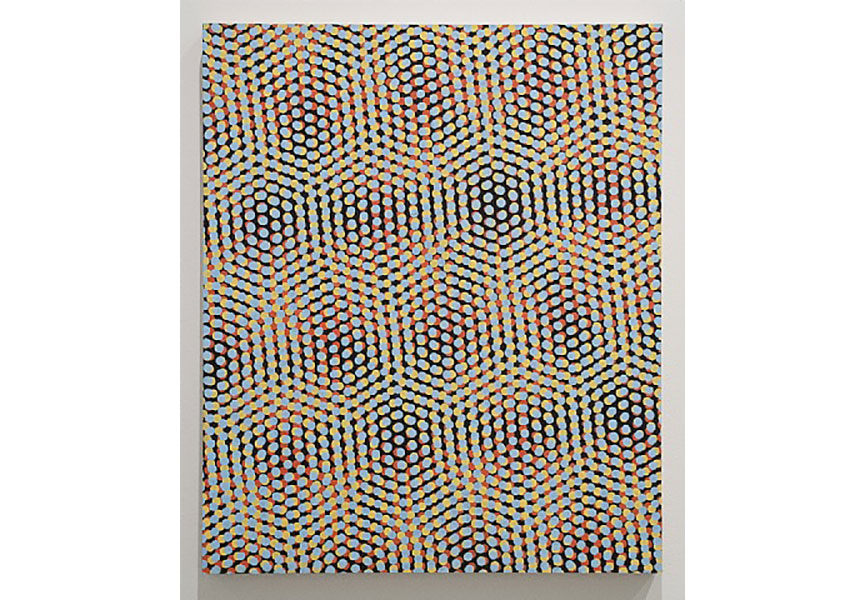 Pulsating
Oppermann's paintings are created with the purpose of having the viewer actively engage with the artwork. She aims at the physical response to her work.  Her paintings challenge the observers view. The scale of the work is purposeful in the intent to overwhelm the viewer, usurping the peripheral vision. Oppermann's paintings are alive; they pulsate. The scintillating effects arising through the calculated layering and juxtaposition of contrasting colors through repetitive line patterns elicit shuttering afterimages, optical flicker, and disorienting sensations of movement.