Combining traditional Japanese aesthetics with contemporary art has been on the agenda of two artists who explore this possibility in different media at Backwoods Gallery, in an exhibition titled Stroke. Jun Inoue art is a combination of street art and calligraphy aesthetics while Shun Kawakami art mixes Iki and Shibui aesthetic with digital collage and typography. The artists belong to a group of creatives who discover the combination of traditional and new as a novel driving force of their creative potential. Backwoods Gallery brings them together, and also organizes a series of events that present contemporary and traditional Japanese culture to visitors.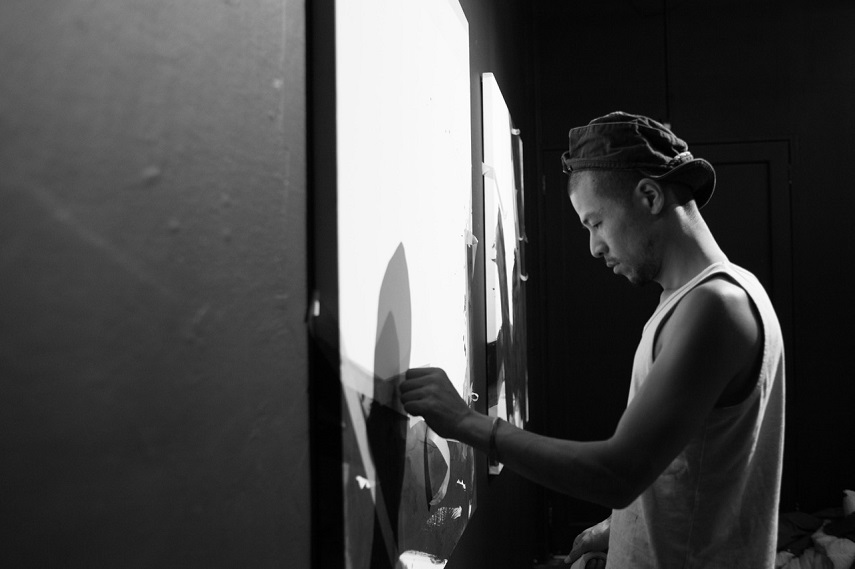 Contemporary Japanese Culture
Being a specific and exciting mesh-up of traditions and influences, contemporary Japanese culture does not shun aside Western iconography. Coca Cola billboards and other Western brands illuminate the streets of cities in Japan, while creatives such as Andy Warhol and Francis Bacon still exert a strong influence on Japanese creatives, such as Takeshi Murakami. However, local cultural traditions are not forgotten, and while a few decades back they have been observed as antiqued and bordering on kitsch, today they are inscribed in contemporary art practices.
The roots of what is specifically Japanese goes back to Buddhism and its influence in Nara period (8th Century), to popularity of Zen in the late Muromachi period (15th Century). Zen brought a sense of connectedness between humanity and nature, and with it a specific aesthetic relative to Japan art of wabi-sabi, Ikebana, 'mono no aware' (the awareness of things), tea ceremony, or to sum it up – Shibui.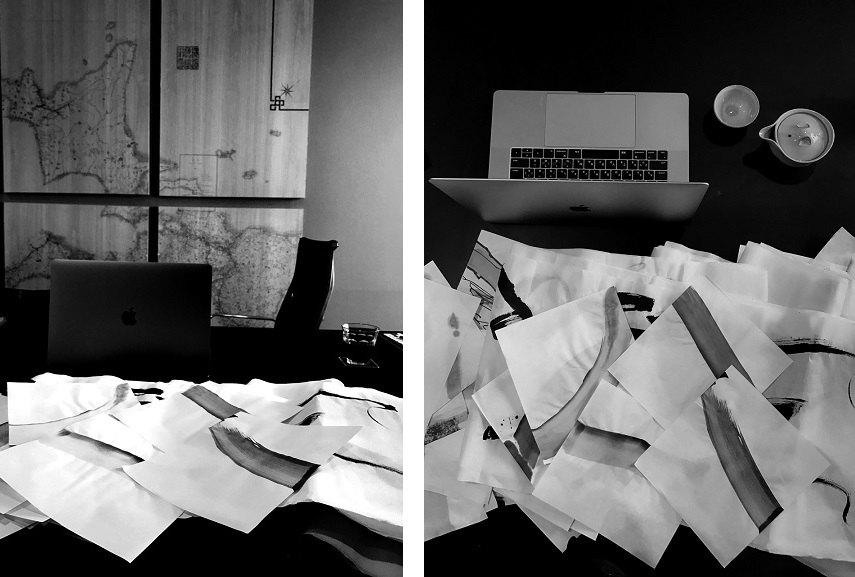 The Art of Jun Inoue and Shun Kawakami
Although Shibui is not a dominant trend in Japan any more, as its creatives try to bring their expressions closer to Western standards, it is still an invisible framework through which Japan observes and incorporates Western iconography. However, with the new millennia, questions arise whether and how traditional Japanese aesthetics can be revived?
Jun Inoue and Shun Kawakami seem to offer an answer through their artworks. Both artists find inspiration in the past, but combine it with contemporary artistic tendencies in a different ways, creating dynamic and above all visually beautiful results. Jun Inoue is a graffiti artist who, in the mid 2000's started experimenting with calligraphic approach to street art, after being inspired by his grandfather, a Zen monk. Today, he is one of the leading creatives on the Tokyo's scene.
Shun Kawakami also bases his practice on deployment of both Shibui and Iki aesthetic with modern trends. A graphic designer, Kawakami owns a studio in Tokyo, which is among the most highly awarded architecture and design firms in the city.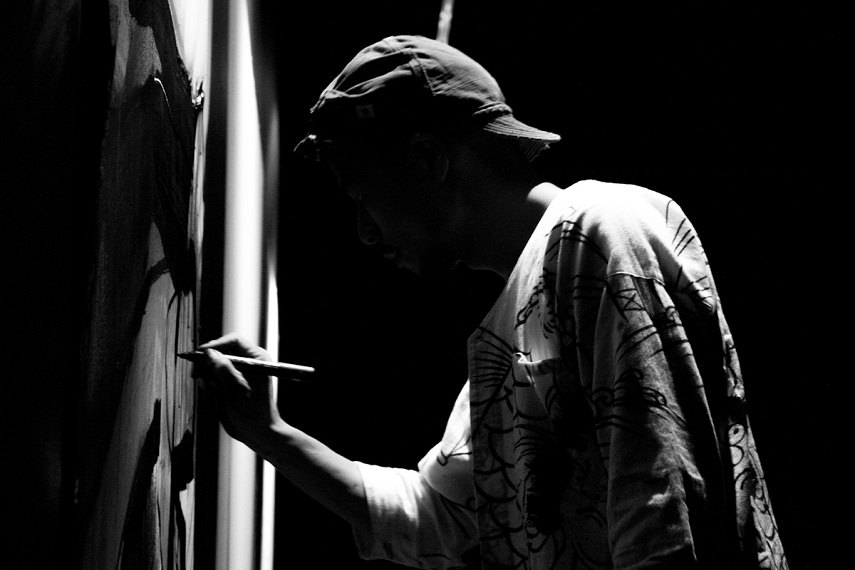 Stroke at Backwoods Gallery
The exhibition Stroke of Jun Inoue and Shun Kawakami art at the Backwoods Gallery in Melbourne, Australia, opens on March 31st, and will be on view until April 16th, 2017. Other events that will accompany the exhibition of paintings, prints and installations include Live Paint event, on March 26, which is a collaborative performance between Jun Inoue and DJ JPS at MONA (Hobart), and Mono No Aware Food/Art/Music on March 30th, which is a night designed to give the visitors the full feel of the contemporary Japanese culture, including the preview of the show, live music, live painting by Jun Inoue, and a sit down dinner with food designed by Shingo Tochimoto.
Stroke by Jun Inoue and Shun Kawakami - Exhibition Catalog
Jun Inoue + JPS - Live Painting Event
Featured images: Shun Kawakami; Jun Inoue; images from Mono No Aware Food Art Music event. All images courtesy of Backwoods Gallery.