After a massive mural in San Juan, Puerto Rico done for Santurce Es Ley 5, the art collective Bicicleta Sem Freio has just wrapped a new mural on the streets of East London, UK. Painted on the popular Brick Lane in trendy part of the city, Brazilian artists have once again proved to be masters of the craft by bringing their recognizable tropical vibe to the area. The event was organized by the JustKids Collective.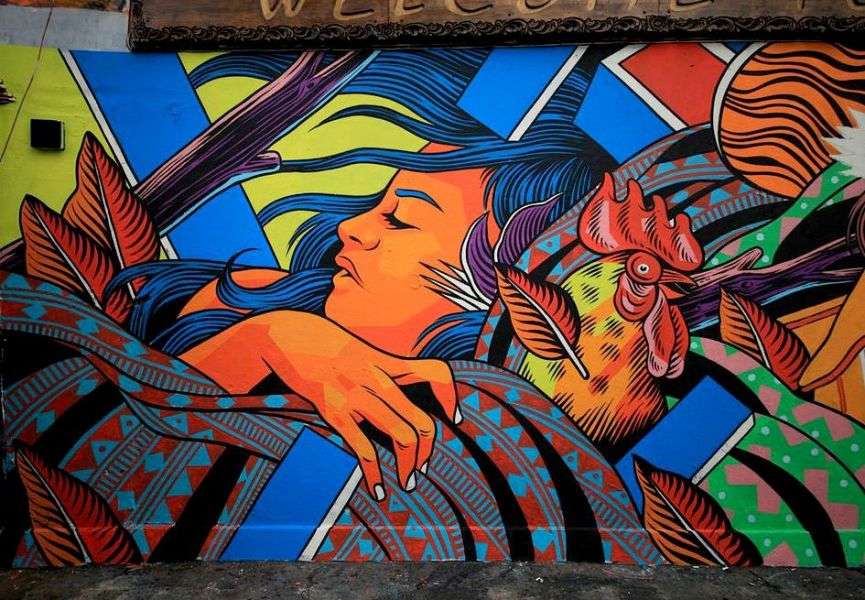 Art, Design and Rock 'n' Roll
Acclaimed Brazilian design and illustration collective Bicicleta Sem Freio was founded in Goiânia, Brazil, in 2005 by graphic designers Douglas Castro, Victor Rocha and Renato Reno. The initial idea behind the new project was simply to have fun and create whatever inspired them, which at the beginning were mostly posters for rock concerts and cultural events that later even led to forming a band called Black Drawing Chalks. Soon, their amazing skills and talent attracted much wider audience and they started doing different types of work.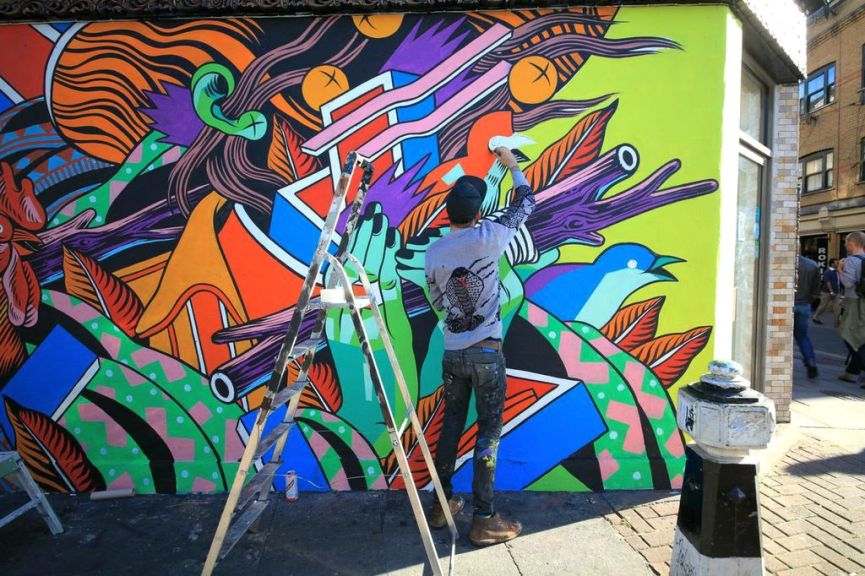 Bicycle Without Brakes
They became internationally famous for their large-scale public artworks, typified by highly-expressive line work and expansive colour palettes. Using typography and drawing a lot of female characters, they often produce surreal and provocative temptresses with the unavoidable rock 'n' roll iconography and all the additional elements. Being influenced by works from Edward Mucha to James Jean, shaped their approach to the work by bigger exploration of color use, with a constant dose of psychedelic and unique humor. Knowing all that, the name 'Bicicleta sem Freio' (Bicycle Without Brakes in English) doesn't come as a surprise.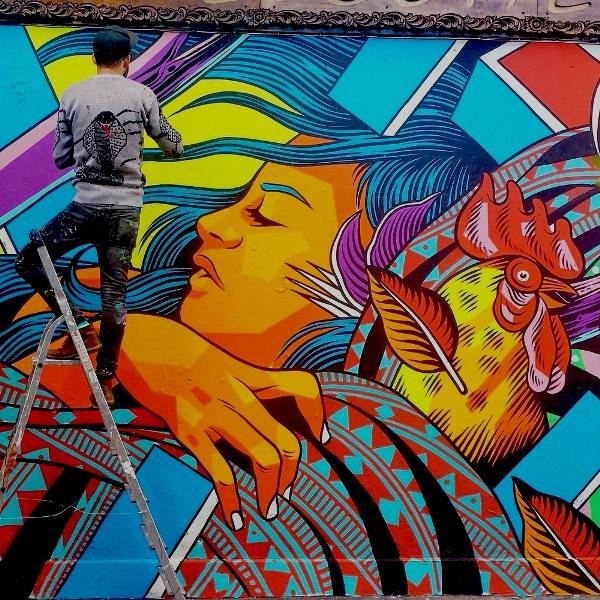 Tropicalizing Streets of Europe
Their latest mural in street art epicentre of the United Kingdom capital, Brick Lane, has every bit of their signature style – vivid colors, psychedelic imagery and hot babes. With amazing details on a large-scale surface, the Brazilian trio had tropicalized the city in a best possible way.
London was only their first station on a just started month long tour, where Bicicleta sem Freio, with a support of JustKids collective, will visit other big European destinations and try to bring them as well the spirit and vibe of Brazil, riding their bikes at full speed without any kind of breaks!