It seems that the folks over at JustKids are more than eager for those warm, sunny days of summer to come, and for three days in May, it seems that they will! A new pop-up group show organized by these creatives is ready to hit the trendy streets of East London, all the while featuring some urban art names that are more than familiar - for instance, Ruben Sanchez from Mexico. To raise the heat some more, the It's Summer Time! group exhibition will also feature a selection of emerging talents, excited to become your new favorite urban artists.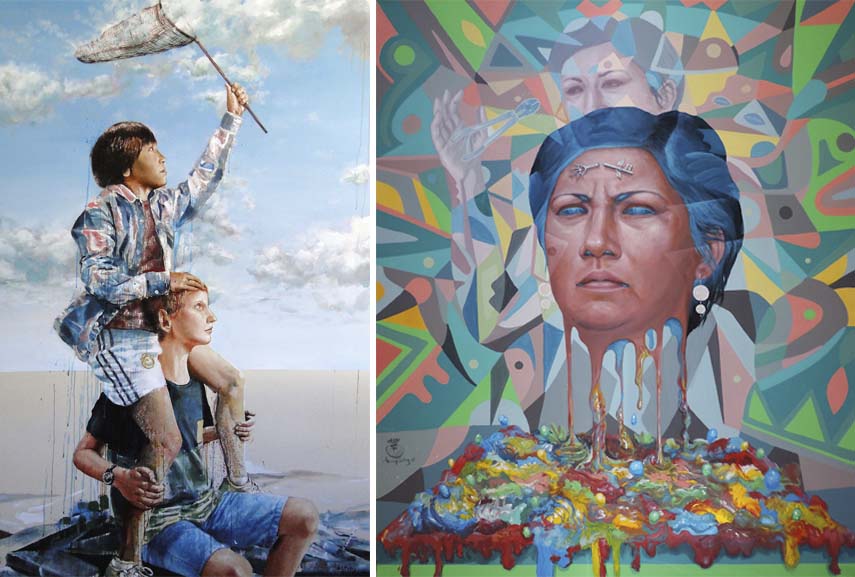 It's Summer Time! by JustKids
The latest event in the 2015 agenda of JustKids, the It's Summer Time! group show will feature a number of brand new, exclusive and never before seen works from both established and up-and-coming artists from the urban art scene, many of which will visit Europe and/or the English capital for the very first time. Aiming to connect a variety of artistic approaches from all around the world, It's Summer Time! will be dedicated to the wonderful diversity of styles and ways of doing street art. Through this pop-up group show, the artists from Spain, UK, USA, Mexico, Australia, France and Peru will put on display their unique views of the world, bound solely by the universal canvas in form of the street. The participating artists are The Date Farmers, Ruben Sanchez, Ben Eine, Ana Maria, Farid Rueda, Fintan Magee, Lakwena, Ella & Pitr, El Decertor and Deih.
The JustKids Pop-Up Group Show in London
Other than being famous for being cool, JustKids are known for their amazing work as a network of curators, artists, designers and art consultants. They are very good at organizing international art events and gallery shows, designing conceptual spaces and connecting the best artists with leading global brands since 2013. Their endeavors include public installations, large-scale murals, live performances, videos and exhibitions. Their previous events featured a pop-up exhibition of works by Bicicleta Sem Freio and the creation of murals in Puerto Rico and London.
It's Summer Time! pop-up group show runs from May 29th at 12pm till May 31st 2015 at 6pm. The event is curated by Charlotte Dutoit and Rom Levy and it is to be found on 16-18 Heneage Street in London, UK, under the initiative of JustKids. The opening is scheduled for May 28th 2015 from 6 to 9pm.
For more art, sign up for My Widewalls!
Image in slider: Deih - THE KING, detail
All images courtesy of JustKids London for the It's Summer Time! 2015 group show