The JUSTKIDS Collective led by Charlotte Dutoit just finished curating the international lineup of Santurce es Ley's fifth edition, the most important Urban Art Festival in Puerto Rico. The festival is organized by artists, independent curators and community, in order to activate a circuit of art in Santurce.This year's lineup included CYRCLE., Madsteez, Bicicleta sem Freio and Seth. After a week of work in the capital, the artists have now completed their murals in the district of Santurce in San Juan, Puerto Rico. Widewalls brings you the photos for your review.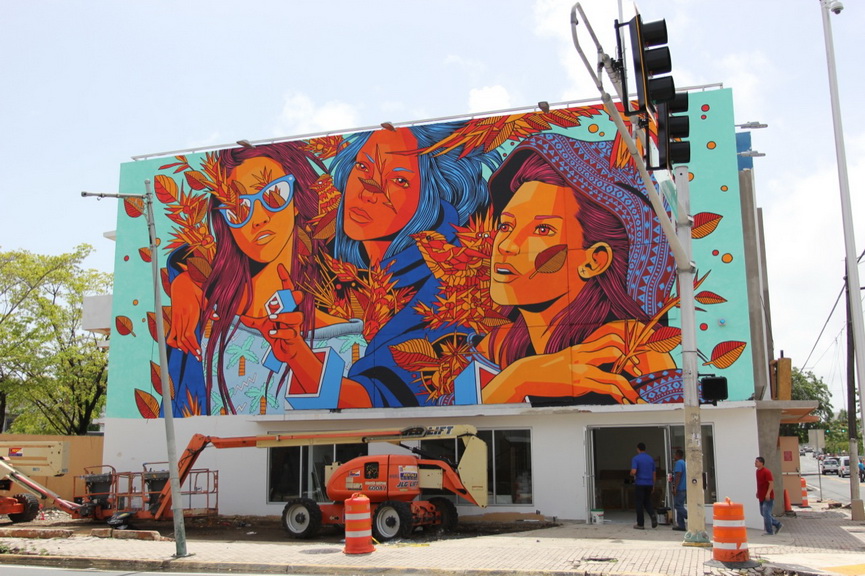 Each artist brought some of his signature imagery for the community to enjoy along with ten murals from top-tier local artists, bringing an eclectic mix in the Puertorican capital and to the fifteen thousand attendees that came over the weekend to celebrate the Festival.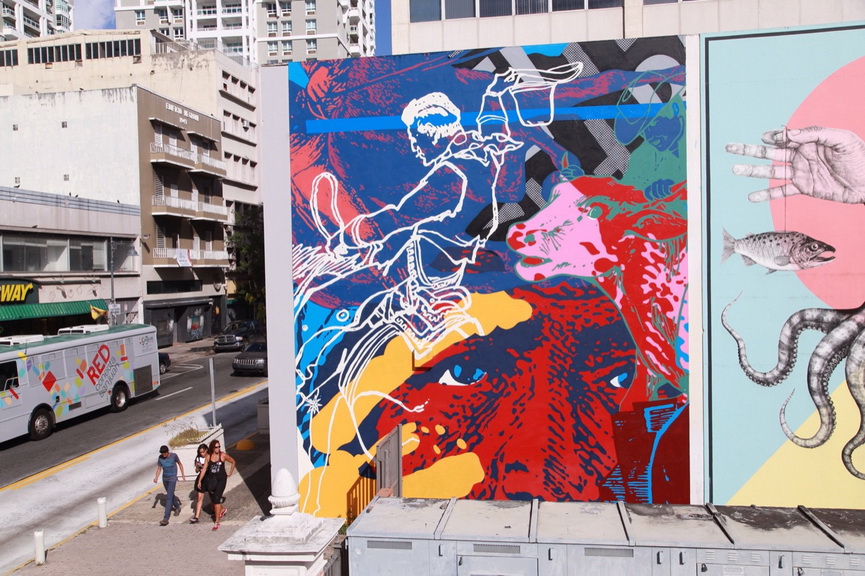 CYRCLE. - Struggle of Nations mural
CYRCLE.'s "OVERTHRONE" theme continues to shake the world. Their latest mural at the fifth edition of the Santruce es Ley Festival is titled "Struggle of Nations". It is painted on the side of the Contemporary Art Museum of Puerto Rico featuring illustrations of cowboys and Indians intertwined in layers. The mural almost looks like a collage while the choice of colors seems like it's intentionally disturbing. The mural by Brazilian trio Bicicleta sem Freio you can find on Fernandez Juncos Avenue. The trio created another mural with beautiful girls painted in bold colors. The red-orange women simply seduce with their grace and melancholic glances. Last but not least, playful murals by Seth and Madsteez adorn the area of Calle Cerra.