Art has come a long way, from the simple scribbles on cave walls, to magnificent demonstrations of skill and thought married united in what the Renaissance art called disegno [concept, to put it freely]. When the idea of concepts appeared, it had nowhere else to go but forward, growing into new styles, new ideas and new concepts, throughout decades, centuries and styles, until art became an idea for itself. Conceptual art only widened the door of the unstoppable trend, and contemporary art promoted it as purely abstract, not pictorially abstract as the art of Jackson Pollock for example, but abstract as thought itself.
Once artistic expression reached the ethereal philosophical plane, the diagram started shifting naturally, to the foundations of the pictorial and the conceptions of the creative. New aesthetics is being born in front of our eyes, as numerous artists worldwide turn to astounding artistry once again as the carrier of their abstract thought. Italy, as perhaps the most abundant cradle of classical arts in the world, has proven itself fertile grounds for the birth of the new movement, bringing artists such as Nicola Verlato, Fulvio di Piazza, Marco Mazzoni and Agostino Arrivabene to the global scene.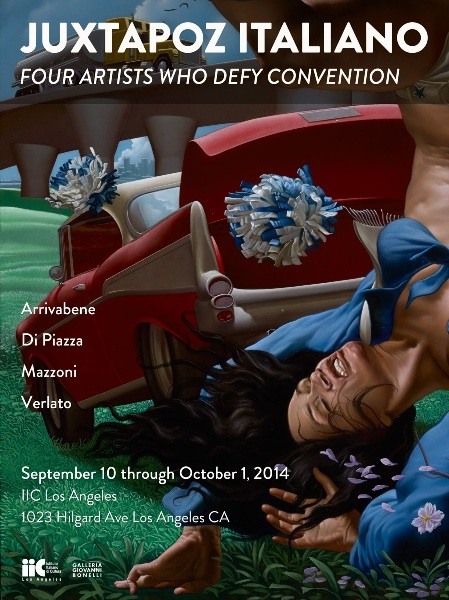 New Aesthetics Against Convention
Defying all the conventions of contemporary art, these four amazing draughtsmen turned to the very foundations of modern painting, finding inspiration in masters such as Caravaggio, 14th century German painters, pop art, surrealism and other aesthetically characteristic movements. Their individual expressions are perfectly distinguishable, as each of them follows his own visual principles, but put together, it becomes obvious that the representational art is making its way back into the highbrow circles. Coming from the world of urban art, the four Italian painters reached popularity through innovative and completely unconventional social media channels, primarily Facebook, Pinterest and Twitter. The phenomenon confirmed the significance of digital media in contemporary and urban art and showed the need for a new aesthetical values to which audience can relate.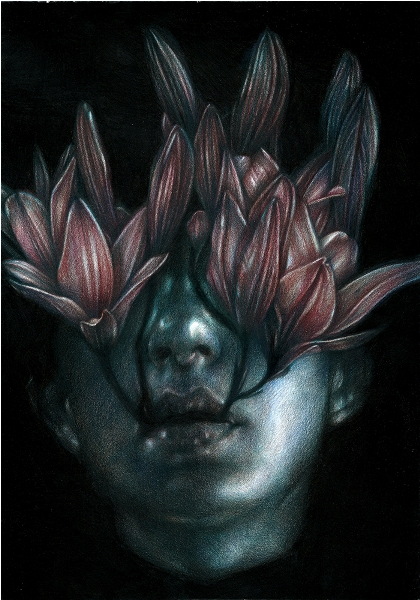 Four New Italian Masters
Painting of Nicola Verlato is founded on sound drawing, wildly dynamic in the best baroque manner, with diagonally stretched composition and striking gestures of his characters. Still, Verlato keeps the iconography in the present, depicting objects and people we are likely to encounter somewhere, while polishing the canvas academically. Bathed in the contrasted light, works of Nicola Verlato are a wonderful contemporary take on historical and cultural references of painting.
Large oil canvases of Fulvio di Piazza depict surreal scenes in which the personified natural occurrences awaken, seeking justice and rebelling against millennial abuse. Filling up his painting surface in such a manner that the activity is suggested even beyond canvas, paintings of Fulvio di Piazza make a perfect example of the modern horror vacui painterly concept.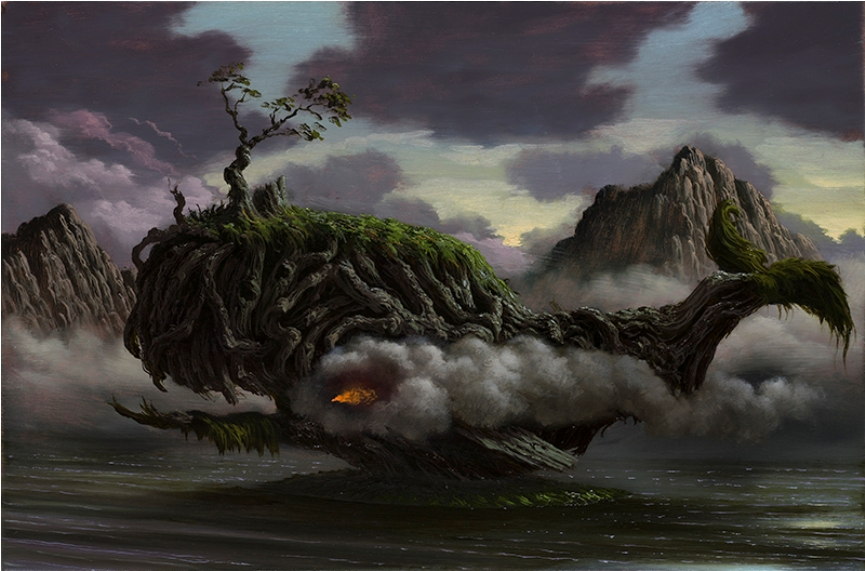 Immersed in deep twilight, characters in the works of Agostino Arrivabene are undergoing an inevitable transformation, being born into something else. Inspired by Vesperbild, German High Gothic paintings that unified death and resurrection into one representation, Arrivabene plays with the Vanitas thematics and suggestions of poignant transfiguration via deep contemplation or inexplicable intervention of divinity.
Mystical drawings of Marco Mazzoni are always adorned with stylized flowers, sometimes even animal representations, garnered around implicitly beautiful female characters, which remain invisible to the spectator. His combination of still life and skin open a new chapter in figurative drawing. His grim thematics fuse with elegance woven into his drawings, just to invoke deeper layers of pondering behind the superficial attraction.
Juxtapoz Italiano in Los Angeles
As the acclaimed urban art platform, Juxtapoz has been following and supporting Italian artists, among other from the international pool. On September 10, 2014, a group exhibition showcasing work by Nicola Verlato, Fulvio di Piazza, Marco Mazzoni, and Agostino Arrivabene opened at the Istituto Italiano di Cultura in Los Angeles, organized by Juxtapoz and in collaboration with Galleria Bonelli from Milan, bringing the amazing canvases of these new Italian masters to the West Coast public.
The widely acclaimed Nicola Verlato has created a large scale mural behind the outside window of the Institute for the occasion, in his typical monochromatic manner, emulating baroque drawing.
Named Juxtapoz Italiano, it's a must-see exhibition, running through October 1, 2014 at the Italian Cultural Institute in LA.