As a unique combination of vision, creativity, intuition, and collaboration balanced with craft, technique, accountability, and discipline, the artistic process is a creative journey rather than a deliverable product. Kalashnikovv Gallery will explore this intricate process of practice through a group show featuring paintings, multi-media drawings, sculpture and installation by three contemporary artists. Titled Product of Praxis, the exhibition will welcome Emanuel Bernstone, Marco Reichert, and Lena von Gödeke, exploring how each artist combines personal reference with a marked change in physical form. Transforming artworks by specifically defined material, through both natural and technological developments, these artists create works that are closely linked to the materials employed, becoming collectively disconcerting.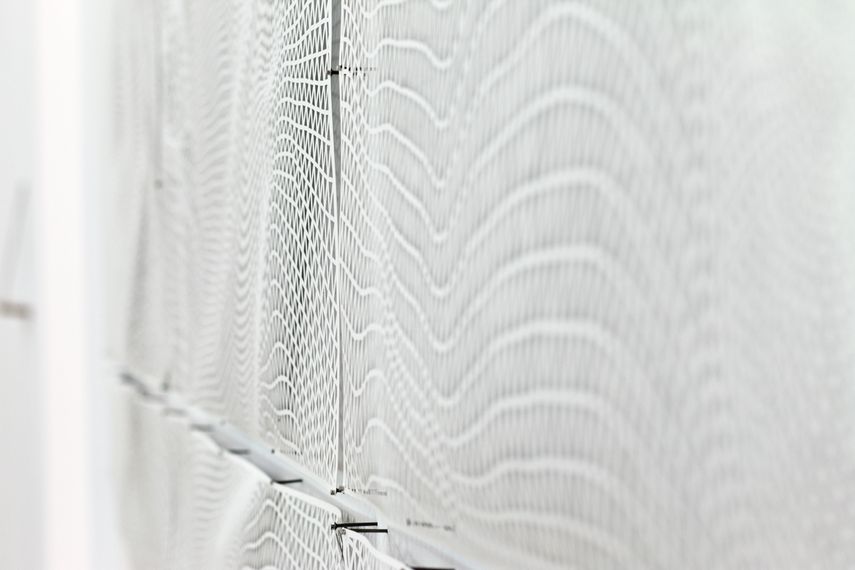 The Practice of Emanuel Bernstone
A Swedish-born artist, Emanuel Bernstone creates work that is drawn from events of encounters that inflict strong emotions. After finding a slice of the room that represents a small narrative of the place, he takes a photograph that is subsequently dismantled, oscillating between the imaginary depth and the technical surface. Creating complexity through multiple layers of space, he thematically illustrates the transition between exterior and interior through his use of raw material, intentional with paint, but organic with exposed canvas. These works invite the viewer to add their own narratives and experiences in order for them to be complete. As the artist explains, the art is all about an emotion or about the possibility of an emotion.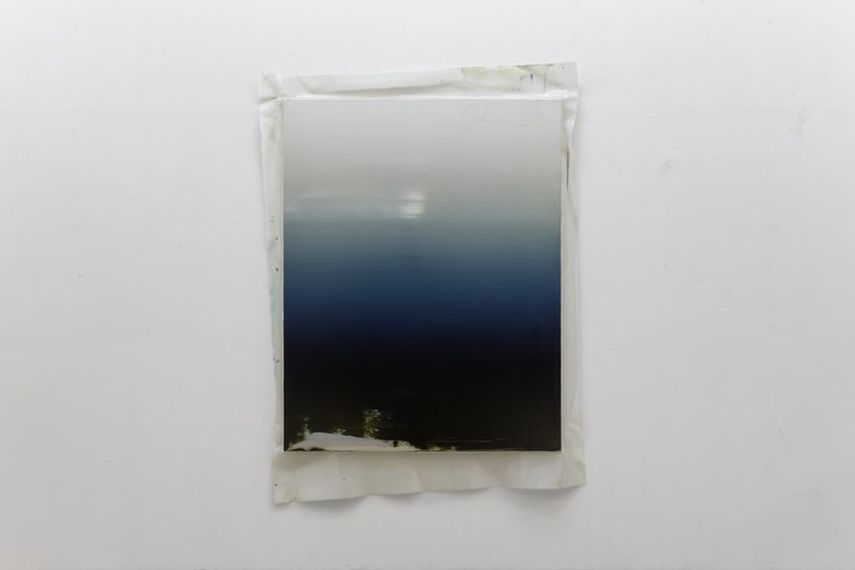 The Practice of Marco Reichert
Utilizing painting machines as an important part of his process, the German artist Marco Reichert deals with a multilayered surface of geometric and organic appearance applied onto raw canvases. Having an intention to relate geometric abstraction, the depiction of the process and its materiality, he follows geometric rules in an open system where he is able to interact and have continuous access to the whole piece. Treating the surface with different layers, this process and its visible marks form the foundation of the final work, becoming elementary to the concept. Adding machine-formed structures to his already treated canvas, he explores the space between the boundless and the archetypal.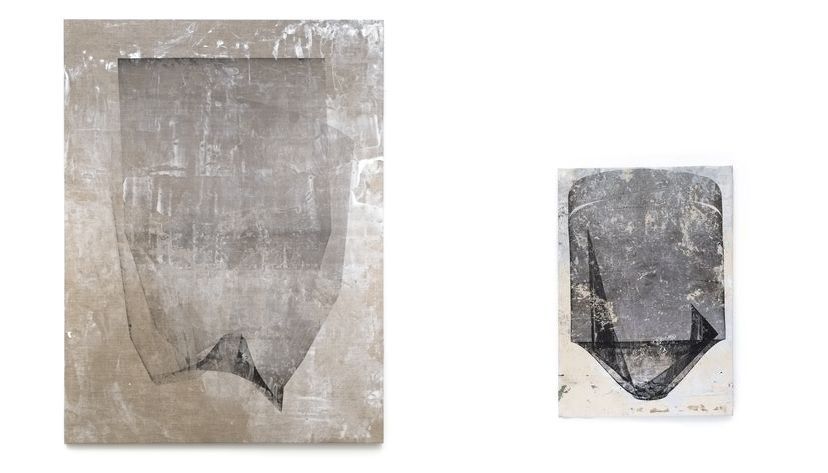 The Practice of Lena von Godeke
Another artist coming from Germany, the work of Lena von Gödeke is characterized by a variety of artistic techniques and their synthesis. Creating pieces that consist of pattern and structures translated in an aesthetic process of fragile paper cuts, sculptures and sand, she combines personal references with the abstract language of fragility. Using a scalpel and modern graphics, the artist has opened up a wide range of possibilities of representation that consistently expand through her own form language, ornamentation, and urban aesthetics. Her work reflects the value of the material in a disposable society as well as on the chances and use of modern technologies such as her CGI software, 3D-Scan or Virtual Reality.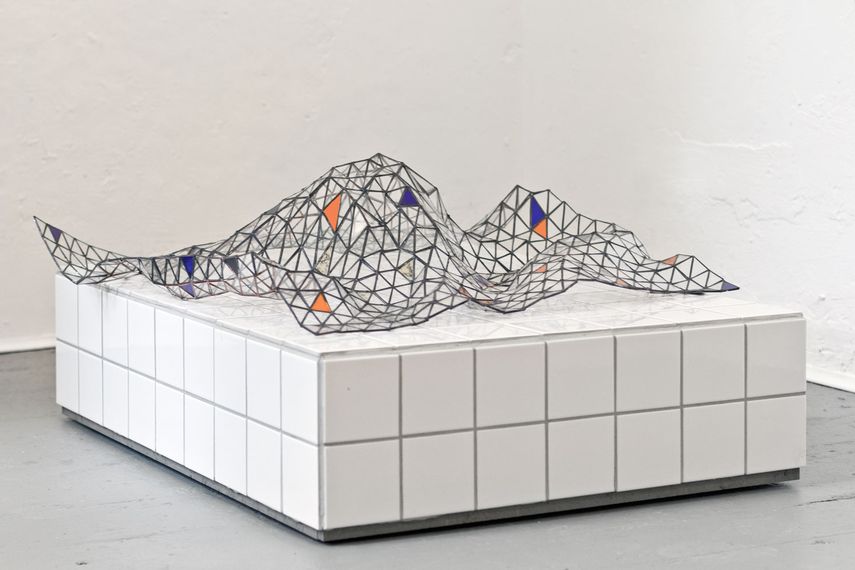 The Group Show at Kalashnikovv Gallery
In this upcoming exhibition, Marco Reichert and Emanuel Bernstone's re-evaluation of traditional painting methods are paired with Lena Von Godeke's multi-medium pieces, conjuring varied thoughts and forming an impressive environment. Curated by Emma McKee, the exhibition Product of Praxis will be on view at Kalashnikovv Gallery in Berlin from March 18th, 2017. The opening reception will be organized on Saturday, March 18th from 6 to 8pm. All of the artists will be present.
Featured image: Emanuel Bernstone - Tycho Magnetic Anomaly 0, 2016