For Space is a title of the upcoming exhibition at Kalashnikovv Berlin Gallery which will explore space through the sculptures of four prominent artists - Anica Kehr, Edgar Leciejewski, Johannes Makolies, and Alexander Skorobogatov. The show is curated by Justus Jager and Murray James Turpin. Space is one of the elements of art that contributes to the aesthetics of any artwork, being it painting, sculpture, installation, or performance. Regardless of the artistic choice of technique, space is always taken into consideration. From early Christian art to the present day, Western arts show a gradual development of the use of space in art, from two-dimensional spaces to illusionistic representations in Renaissance and Baroque, all the way to the Modern abstract art where space is just a relation between fields of color. In sculpture, however, approach to space differed, as each created piece engaged with it in a unique way. In modern and contemporary sculptural artworks space 'enters' the form more than ever before, and creates dynamic constellations of positive and negative spaces. For Space show at Kalashnikovv Berlin continues with these explorations of spatial relations in sculpture.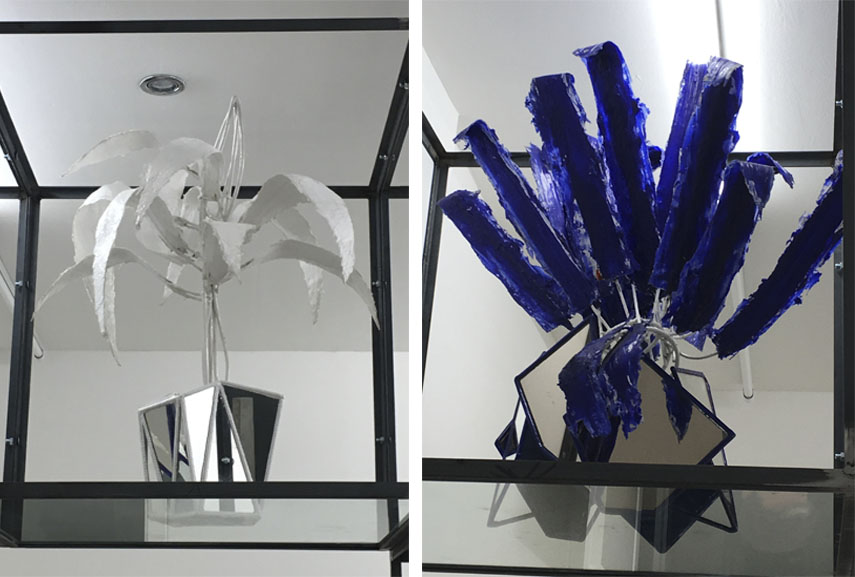 Exhibition that Gives Space Eternal Fame
Space developed through exhibited works is not the one from which only humans can benefit. Starting from the idea, through materials, production of artworks, and messages they communicate, the created space at this exhibition is the one of quality and transparency. The joy of creating and experimenting with materials and forms imbues each sculpture, together with the exaltation lurking in each explorative process. However, this joy is not without responsibility, as any creation should always first and foremost be responsible towards environment and materials used, especially when space is produced. The show For Space stands for the passion behind the discovery of materials and forms that will give space eternal fame.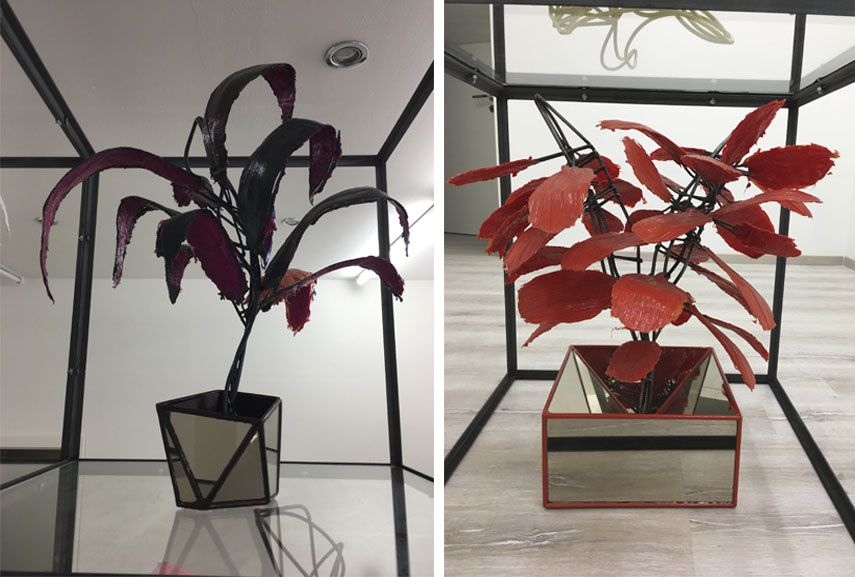 Space Takes Everything
Kalashnikovv Berlin Gallery gives us a complex understanding of space, which is behind the idea and production of the For Space exhibition. As they state, space takes everything and penetrates all forms. There is no protection against it.
"Space does not find any rest until Space unites itself with its element, the mass… resting in its surface, which is equally distant from the center of the world. Space is the growth and the sap of all living bodies; no thing preserves, without space, its original form. It keeps the bodies together and makes them grow. It can only be penetrated with force by something lighter than For Space itself. Every smell, color, and taste, Space takes, and Space has nothing of itself. Space penetrates into all porous bodies; there is no protection against its rage…"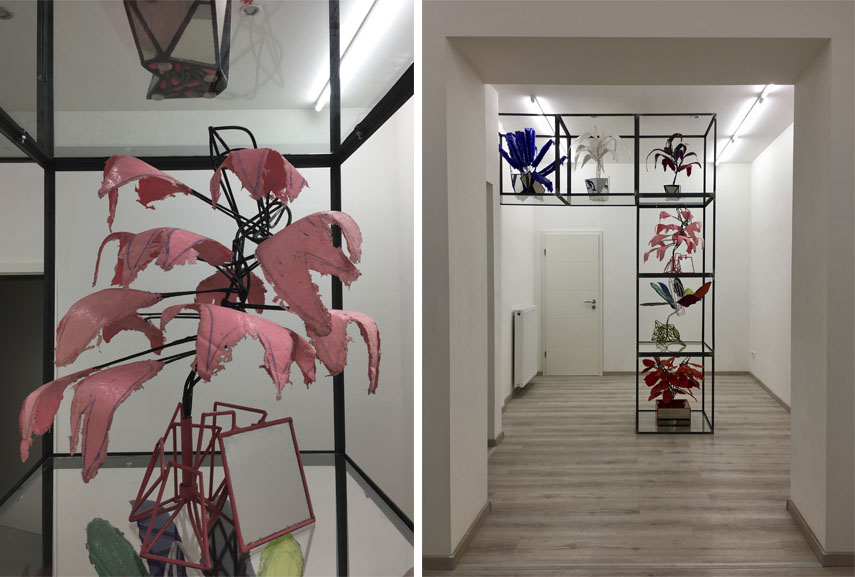 For Space at Kalashnikovv Berlin Gallery
Established in 2013 by M.J. Turpin and Matthew Dean Dowdle, Kalashnikovv Gallery today operates at two locations, in Johannesburg and Berlin. Dissatisfied with the current South African discourse around art, the founders of the gallery decided to create an alternative - a hybrid place which operates as an independently run artistic space, commercial gallery, and a location where different projects can be realized. The gallery also promotes outsider and alternative art, often disregarded by academic structures and cultural institutions. For Space at Kalashnikovv Berlin, Kernhofer Str.18, opens on 11 February 2017.
Featured images: Doconstruct, 2016; Installation views of the exhibition. All images courtesy Kalashnikovv Gallery.