Named after one of the most famous optical toys, the upcoming show at Speerstra Gallery announces a series of real eye candies. Devoted to international urban and street art, Speerstra selected 16 artists, all of which thrive in creating with vibrant color. An abundance of expressions, techniques and media will be on display, encompassed by Kaleidoscope - Optical Sweets for the Eyes, probably one of the most colorful exhibitions this fall with a focus on new talent.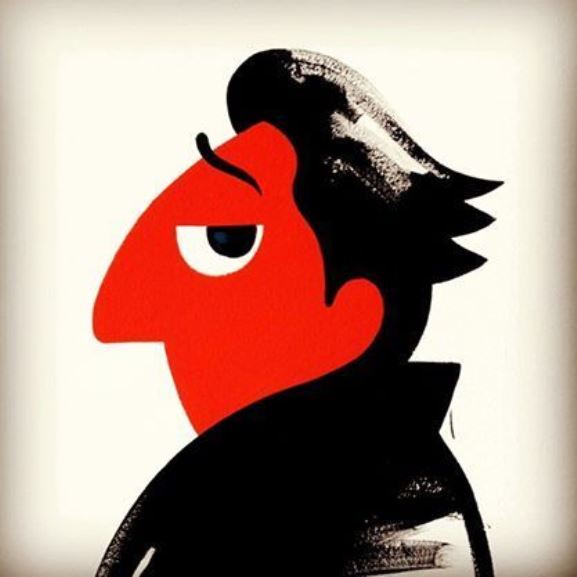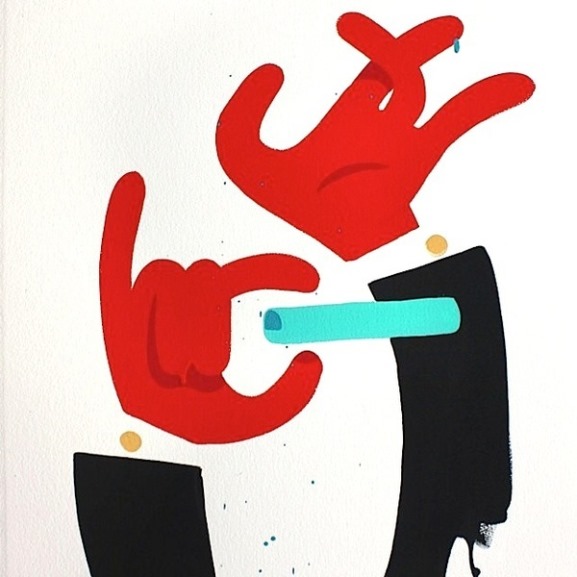 Fifteen Artists in Kaleidoscope
Kaleidoscope will present recent works from a lively bunch of 15 international artists from five countries, with over 30 works on show. The group of participants includes Raphaël Borer and Lukas Oberer, Nada One, Xavier Magaldi and Smash137 from Switzerland, Mambo, Lily Mixe, Zest, Scotie, Antoine Gamard, Benjamin Affagard called Come, Leo Mordac and Mist from France, Defo Dalbino and Blancbec from Belgium, Jana and Js - an Austrian - French duo, and John Crash Matos from the USA.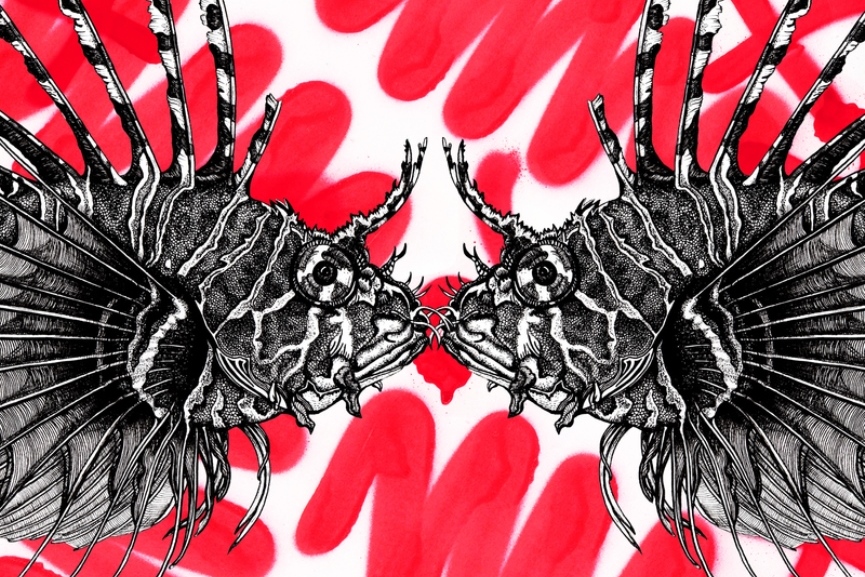 Various Work, All Color
It's difficult to connect the curated body of work for Kaleidoscope show other than through color, as the styles and expressions of participating artists differ greatly. From the cartoonish and humorous characters of Mambo, there is little to cross to reach the pop art works of Scotie. Strong influence of graffiti culture and lettering is visible in the work of almost everyone, while it only dominates art of Defo, Smash137 and Nada One, existing as a suggestion or base in other pieces. Antoine Gamard employs relentless repetition, reminding of JonOne to a degree, while the background of Scotie's roller-skate scene is filled by similar lettering, only more angular, reminding of Retna. Xavier Magaldi's work is futuristic, combining fluid, metallic color and cogs, alluding to the technological age, while Jana and Js delve into the world of assemblage. Experiments of Raphaël Borer and Lukas Oberer range from colorful comic-like drawing, to semi-abstract investigation of optical plane of art, divided into both revealing and concealing stripes. Zest colors his pieces in pastel, while palette of Leo Mordac is sharper, as are the angular shapes he depicts. Lily Mixe will present a wonderfully drawn piece, where two exotic fish collide, juxtaposed against a red, semi-sprayed backdrop. Interpretations of the group show pieces are many and various, leaving every interested visitor able to pick out a favorite.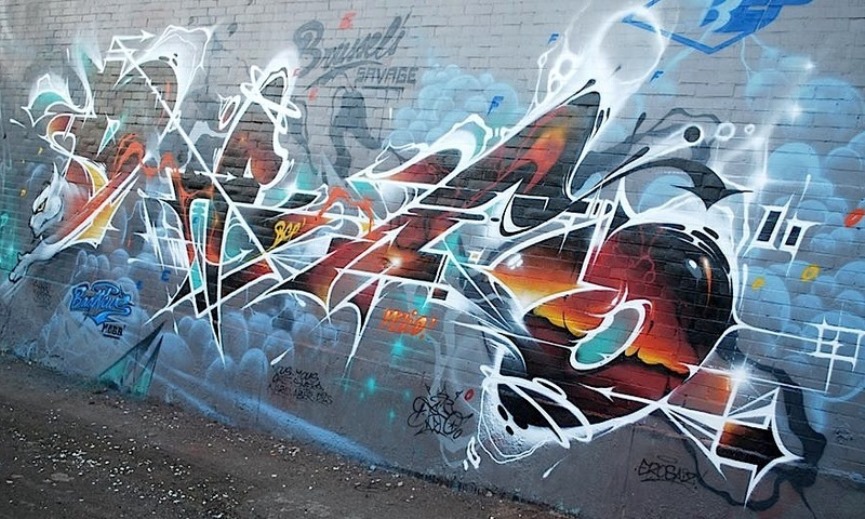 Kaleidoscope - Optical Sweets for the Eyes
Kaleidoscope - Optical Sweets for the Eyes is opening on November 15, 2014 running through January 31, 2015, at Speerstra Gallery in Bursins, Switzerland.
Read about other exhibitions at Speerstra Gallery - John Crash Matos solo show from early 2014, Obey Print exhibition from spring of 2014, wonderful Gratia Plena solo exhibition of Aurel Rubbish, and solo show of German artist Thomas Fiebig.