Previously the owners of PULSE Art Fair and Affordable Art Fair, Ramsay Fairs have now added another big player to their roster - VOLTA. It's an exciting new moment for this long-standing event, which celebrated its 15th anniversary last year in Basel.
Among the novelties in the management, we have Founding Director Amanda Coulson taking more of a back seat, while Kamiar Maleki, whom we previously met as the Director of Contemporary Istanbul (2016-2018), is appointed Fair Director of both PULSE and VOLTA.
With over 15 years' experience in collecting, curating and managing art projects, Maleki seems a perfect choice for the role. A philanthropist and patron as well, he is Co-Founder of the Agha Khan Museum UK Patrons Chapter, and Founder of ICA Young Patrons for the Institute of Contemporary Art (ICA) in London.
Just in time for the Miami Art Week and PULSE Art Fair 2019 taking place between December 5 and 8, we talk to Mr Maleki about the adventures ahead. Under his guidance, VOLTA will return to New York March 4 – 8, 2020, while VOLTA Basel will take place June 15 – 20, 2020.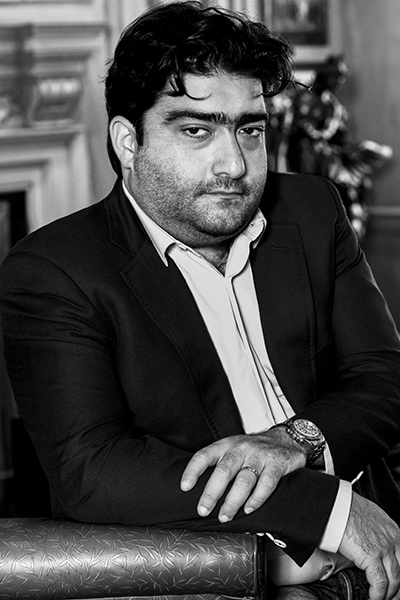 Taking The Realm - Kamiar Maleki Takes Over PULSE and VOLTA
Widewalls: First off, congratulations on your new post! What are your first impressions on the job?
Kamiar Maleki: Thank you very much. I am excited to be here. What attracted me most to the role was the sheer enthusiasm, ambition and drive that Ramsay Fairs Group brought to the negotiation table. While I had known them previously only as running over 14 successful Affordable Art Fairs, I see that with the new acquisition of VOLTA the ambition is to be a global player in the fair market.
The first impressions are that I am working with a great group who will be able to assist me in whatever I need to push VOLTA and PULSE back up the art fair rankings of where it belongs. I understand that it will be a huge task ahead as running three fairs is certainly not easy but together we can achieve great things. The job so far is great and I look forward to working many years for this company. There is a true lack of fairs concentrated on emerging talent and this is what we want to remain as.
Widewalls: How would you describe the roles of VOLTA and PULSE in the art world at the moment?
KM: The role of any art fair is to produce a show in which collectors, enthusiasts, artists and media can enjoy, engage and discover new art.
With VOLTA and PULSE, we aim to be no different. I always used to say if I meet one new gallery that I keep in touch with post a fair or discover one new artist for me that is a success.
Over the years as a collector, I have done this at both these fairs. The emerging art market right now is thriving and while attention of the top collectors might have gone elsewhere, the emerging talent of today is the master of tomorrow. Let's challenge the thought process, let's engage the collectors and let's make people talk about VOLTA and PULSE like they haven't before. Our aim is to also generate a new breed of collectors interested in coming to our fairs.
Widewalls: What are the challenges you are anticipating in your role of the Director?
KM: As with any fair the fair is only as good as the galleries you work with. We are aiming to bring in a strong gallery list to show some exciting art. Thankfully, with the team behind me there shouldn't be too many challenges; however, of course, with over 370 art fairs a year now, the challenges are to make us exciting, dynamic and engaging.
Juggling three art fairs will be difficult but they are in the most in demand art cities in the world - NYC Basel and Miami. Could a director of an art fair be any luckier?
Widewalls: What can we expect from VOLTA's New York edition, after last year's cancellation?
KM: We would like to bring in the same dynamic approach that Amanda has brought to the fair over the years. As this is Ramsay Fair's first edition, you can expect a new venue in Metropolitan West. It will be a much more Boutique event but with very high quality art.
While NYC was famously a solo booth project show, this year we might add in the possibility of 'conversations', in which two or maximum three artists would be heavily curated into speaking to each other.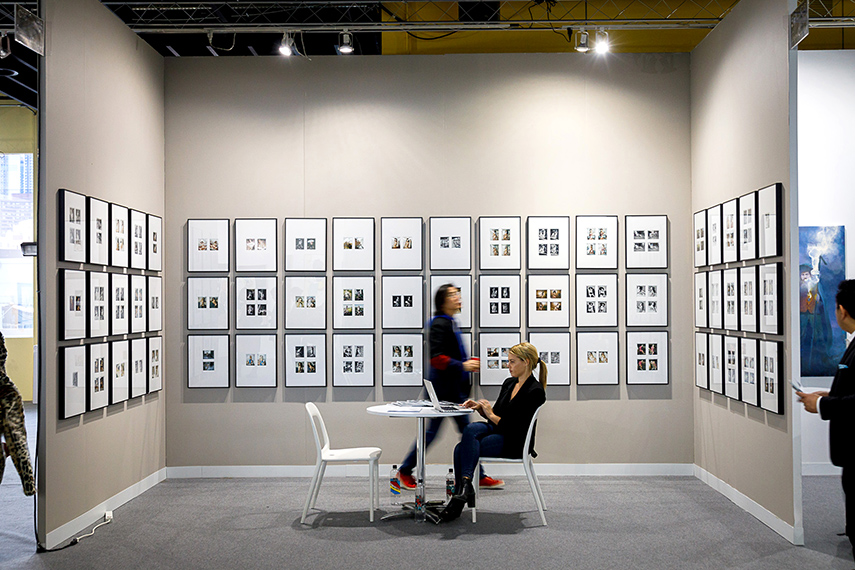 A Look at the Art (Fair) Market
Widewalls: What are your thoughts on the art fair scene at the moment, having also been the Director of CI until last year?
KM: I am a huge lover of art fairs. As a collector, I would visit 15 regularly a year and as a fair director up to 40. Yes, there might be some very questionable fairs out there, but they each serve a purpose for their field.
Regional fairs might be more attractive at the moment, but you can bring in some exciting talent into fairs in major cities too. Art fair travel is all about cultural tourism and who does not love to go to Basel, NYC or Miami during the main fair season.
Widewalls: What would your advice to the young collectors visiting your fairs be?
KM: Come in with an open mind. Enjoy the experience. Talk to galleries, artists and collectors. We are a family fair and anyone is welcome
Buying what you love and not what you hear might be hot. And definitely come more than once, as that is when you will really gauge the atmosphere and quality of the fair.
Featured images: VOLTA Fair, courtesy VOLTA.