LKB/G presents in its upcoming exhibition ART TRANSPOSITION: Kampala - Nairobi - Hamburg the work by three artists from Uganda - Denis Mubiru, Waswad and Xenson, and two artists from Kenya - Boniface Maina and Shabu Mwangi. The exhibition will be curated by Robinah Nansubuga from Uganda. Being representatives of the young generation of East African artists, they all take part in an intensive artistic exchange between Kampala and Nairobi. Curatorial projects in these two cities brought the emerging artists together revealing the common features of their oeuvres.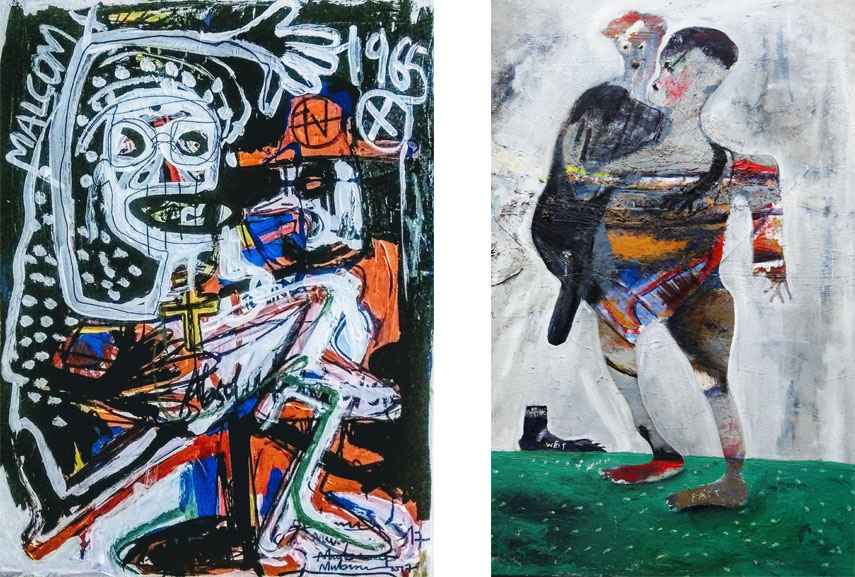 ART TRANSPOSITION
The young gallery is very happy to welcome them to show their work in Hamburg, which will bring along new opportunities. In their artworks, the artists explore the ideas of selfhood, identity, cultural memory and personality. Moving on the border between abstract and figurative they receive their inspiration in the cultural heritage of their motherland. The artists address the viewer in a very personal and sincere way. And this manner has already gained initial attention in Germany: some of these young artists have taken part in the group exhibition Kampala Contemporary, which runs as a side event in parallel of the current documenta 14 in Kassel.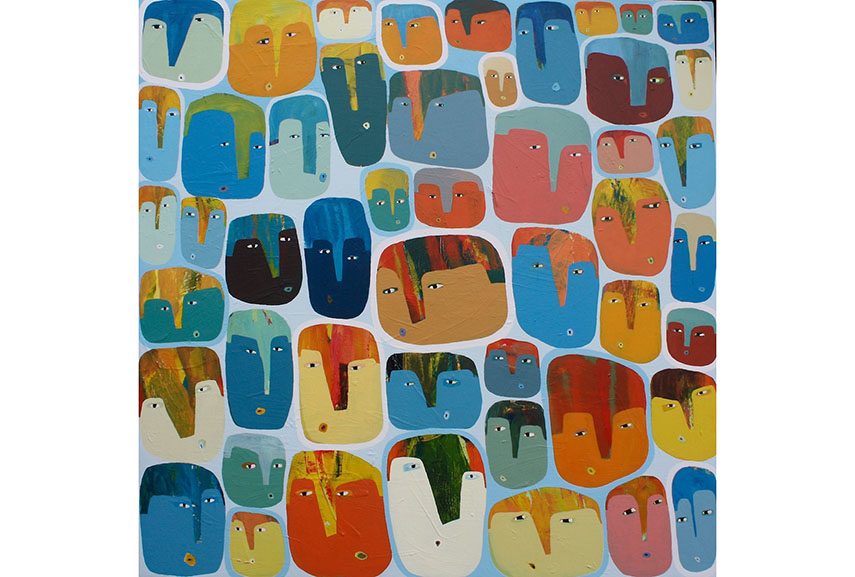 Kampala - Nairobi - Hamburg
The five artists, representing yet different artistic approaches, build up an exciting constellation exploring the boundaries between abstract and figurative. Boniface Maina was born in 1987 and now lives and works in Nairobi. He has experimented with different mediums and materials and is currently exploring inks. He engages with issues that tend to be avoided, and interacts with them though questioning.
Shabu Mwangi was born in 1985 in Kenya and began practicing art in 2003. Deeply concerned by society's inequality and our lack of empathy for people with different social, political, ethnic and religious beliefs, his work seeks to examine human behavior and our collective amnesia. He lives and works in Mukuru slum.
Born in 1988 in Uganda, Denis Mubiru is based in Kampala, Uganda. His work explores the complex yet practical Kampala mini bus taxi, better known as "kamunye". He uses playful, naïve paintings and imagery to retell the interesting and exciting dramas that unfold within the taxi.
Donald Wasswa, a.k.a. Waswad, was born in 1984 in Uganda and works in the medium of painting, sculpture and installation. Inspired by nature, humanity and fantasy, Waswad works with organic materials as well as with waste materials, which he turns into sculptures. He lives and works in Kampala, Uganda.
Born in 1978 in Uganda, Xenson's work interrogates contemporary issues of identity, consumerism and human excess, employing a multi-disciplinary approach including fashion, performance, installation and painting. He lives and works in Kampala.
The exhibition ART TRANSPOSITION: Kampala - Nairobi – Hamburg opens on 14th of September, 2017 at LKB/G Gallery in Hamburg. The show will stay on view until 13th October.
Featured image: Boniface Maina - Mystery Within, 2016 . All images courtesy of the artists and the gallery.