Couple of days ago, as an introduction to the four-day pop-up exhibition at LACMA, showcasing music video made by Steve McQueen for Kanye West's songs All Day / I Feel Like That, an exclusive discussion with singer, film director and Michael Govan, director of LACMA, was held in the highly secured courters of the Los Angeles County Museum of Art. Kanye West and Steve McQueen were talking about their recent video collaboration while touching upon some other subjects like mutual respect and appreciation of each other's work as well as some ethical and aesthetical dilemmas like the place of truth and beauty in this world and the context of the contemporary art scene. Apparently, many subjects were covered in this discussion except the main question - Why is the music video All Day / I Feel Like That so special that it has to be a part of the museum exhibit?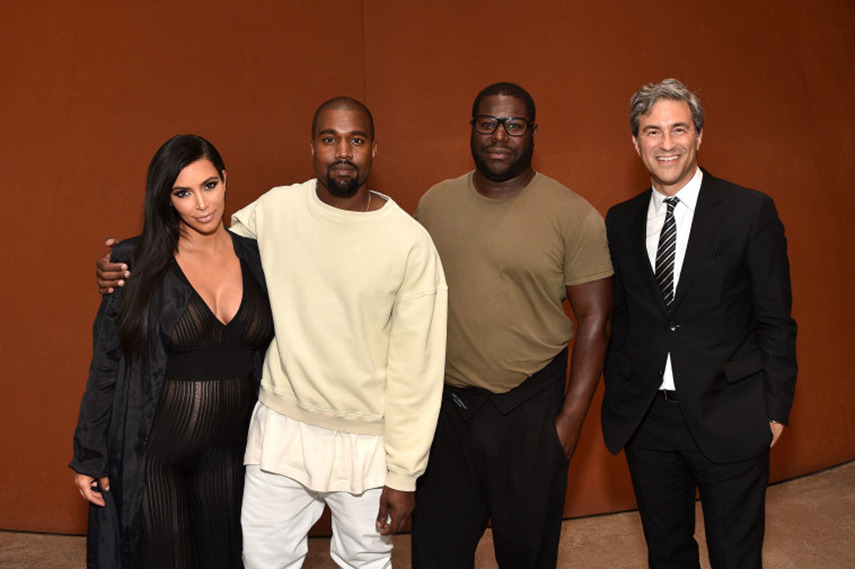 Kanye West and Steve McQueen Discuss Music Video Collaboration at LACMA
Kanye West is not new to collaboration with established artists since he had the opportunity to collaborate with Takashi Murakami and George Condo on several occasions. His newest collaboration with Steve McQueen, resulted in a nine minutes long music video All Day / I Feel Like That, featuring two songs performed by West, and shoot in a single take by Steve McQueen in the historic dockyard in London. The artistic value of the video is not to be questioned as it was made by Steve McQueen, an established film director who received several major rewards for his work including the Academy Reward for 12 Years a Slave and the prestigious Turner Prize. But the more interesting thing was the discussion itself, and the way it escalated into the unexpected intellectual exchange of opinions concerning anything but the music video itself. A small group of allowed visitors had an exclusive opportunity the follow Kanye West's stream of consciousness regarding many interesting subjects, from succeeding in the world of art, to the issues of racism. However, we will put that aside and focus on Kanye West as an artist.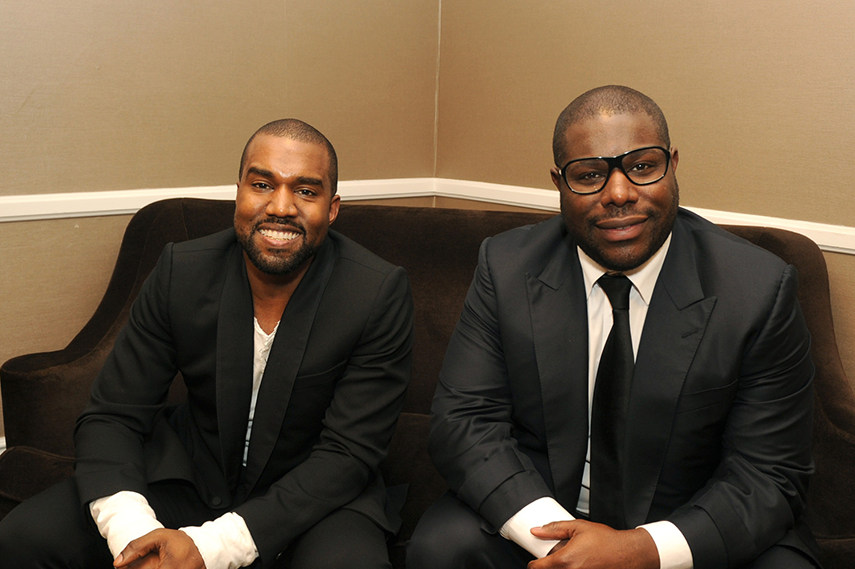 Kanye West on Being Part of the Art Context
So what is the deal with Kanye West and art? As it was reported during the discussion Kanye stated that it was a great honor for him to work with Steve McQueen but even more to enter the art scene. We know that Kanye is a frequent visitor at LACMA, but what is more important to him is to also be able to participate in the exhibition program rather than being a passive visitor. As he stated, pop context is not enough for him anymore and he would even "trade two of his Grammys to be able to be permanently in the art context." Fortunately for Kanye West this collaboration has opened the LACMA doors to him as an artist, and not only a visitor. But what are the reactions coming from LACMA representatives regarding the All Day / I Feel Like That pop-up installation?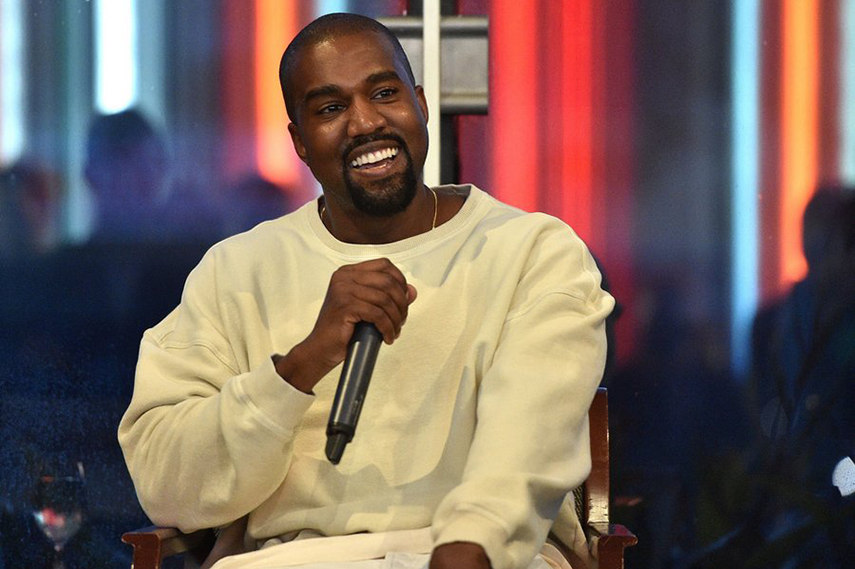 LACMA Debate: Pop Culture vs. High Culture
It is not new that pop superstars collaborate with famous and awarded film directors in making off their song videos. Sometimes artists even make pop culture celebrities (just remember Andy Warhol and The Velvet Underground). PR and self-promotion are the central part of keeping your place on the billboard charts and if you can do it with the help of a notable artist, then why should you miss your chance of fame? For nearly half a century pop culture has been playing an important role in contemporary art production, so why should anyone feel threatened or scandalized by this recent exhibit of Kanye West and McQueen collaboration at LACMA? Even though the boundaries between high and popular culture are somewhat blurred in our postmodern world, there is a certain hostility from the institutions when it comes to this kind of projects. When announcing the exhibition LACMA made sure that it is a 'short film' being displayed in their exhibition space, and during the prior discussion the director Michael Govan addressed the video as a 'particular piece' rather than calling it what it really is, and it is a commercial music video, however we decide to name it.
Finally, when Kanye West states that he will gladly give his Grammy awards to become part of the art context than we have to wonder if our elitist notions of culture are keeping him away from the place he deserves and wishes so eagerly. Or does he deserve it and who has the last word in this case? If high culture is the thing of the past then we have to wonder if aesthetic values have any role in our perception of art today, be that fine art or popular art, or are other criteria more important?
Think about this questions and share your opinion about Kanye West and Steven McQueen discussion in LACMA on our Facebook page!
For more art news create your profile via MyWidewalls today! It is FREE!
Featured image:
Steve McQueen and Kanye West video All Day / I Feel Like That on display at the Los Angeles County Museum of Art - Photo via LA Times
All images used for illustrative purposes only.