Kanye West, one of the most awarded artists of all times having received 21 Grammy Awards, is about to receive an honorary doctorate from the School of the Art Institute of Chicago (Art Institute in Chicago). From the moment the rumors about Kanye honorary doctorate emerged, there have been heated debates on this act of recognition of Kanye West's art (parallel with rumors that Kanye might curate the Venice Biennale. Discussions and debates multiplied when the institute in Chicago officially confirmed that Kanye will be one of the recipients of the honorary doctorate this year. This a tad controversial decision is fully supported by the art school's officials, and they are strongly defending the honoring of Kanye West with doctorate, despite quite negative reactions by many experts and public in general.
So, what is really behind the decision?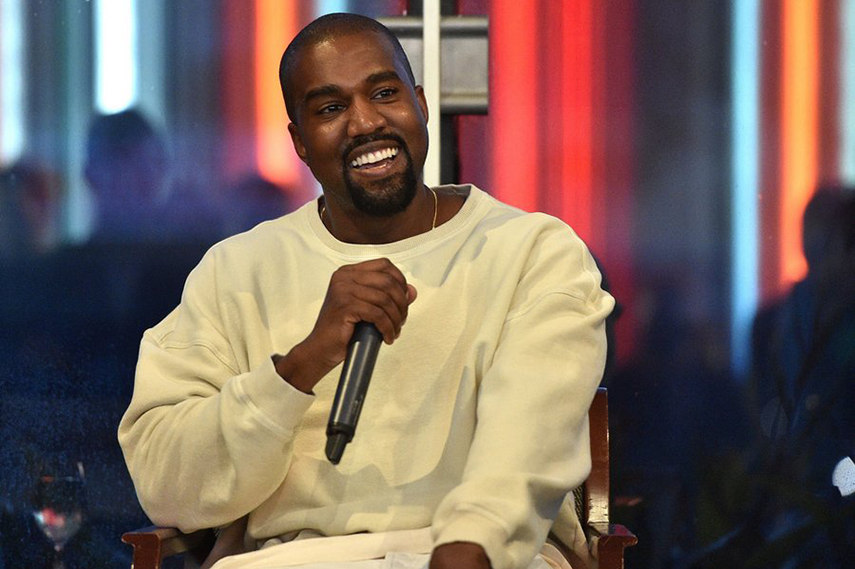 Rumor or Truth?
The first news about this controversial doctorate broke out during Kanye's interview for a French media outlet where he reveled he was going to receive an honorary doctorate from a prestigious art school. West is well-known for saying a lot of stuff in interviews that have nothing to do with reality. However, this statement turned out to be true. Just a couple of days after the interview, the Art Institute in Chicago officially issued a statement confirming that West would indeed receive an honorary doctorate. The renowned rapper is also known for his involvement in different businesses as well, such as fashion and design; he is being often criticized for controversial social and political messages against many aspects of US politics; however, his art (particularly, his music) is quite popular among many circles in contemporary art scene. The graduation date is set on May 11th, when this artist will be awarded together with four other artists.
The covers of Kanye's album My Beautiful Dark Twisted Fantasy, designed by George Condo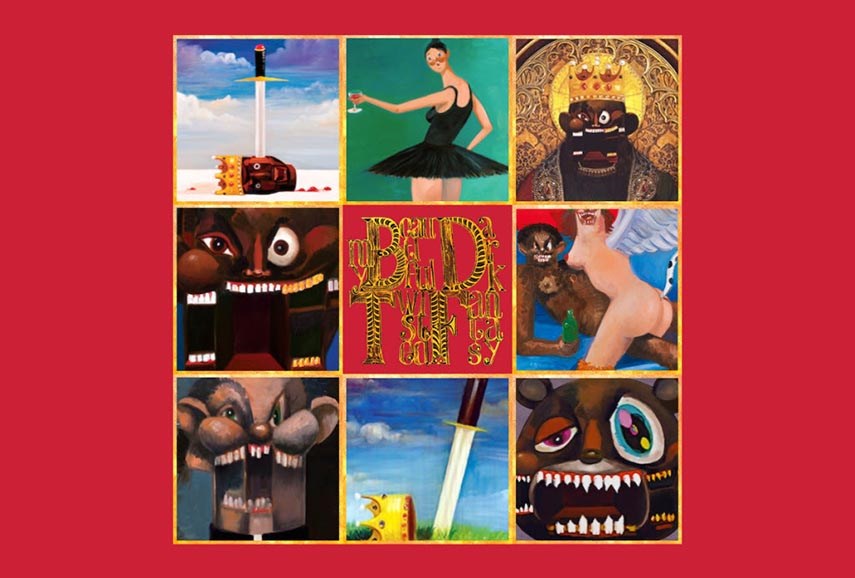 Recognizing Significant Contributions
As a dean of the Art Institute in Chicago, Lisa Wainwright explains, an honorary doctorate is being given in order "to recognize significant contributions to the cultural landscape, and this includes, often, not only artists and designers but musicians and actors and other forms of cultural expression". Also, the president of the Art Institute in Chicago says: an honorary doctorate serves "to recognize people who have attained excellence in some area of activity that your institution recognizes, and we think Kanye has done that for us." They said that Ed Harris was once awarded, and many others who are not directly related with the field of contemporary art, so why should not give Kanye West doctorate of honor? Kanye will join an elite group of figures who have greatly contributed in the areas of art, design, and culture. Since 1938, the Art Institute in Chicago has awarded honorary doctorates to people like Yoko Ono, Jeff Koons, Patti Smith, and Marina Abramovic.
Steve McQueen and Kanye West video All Day / I Feel Like That on display at the Los Angeles County Museum of Art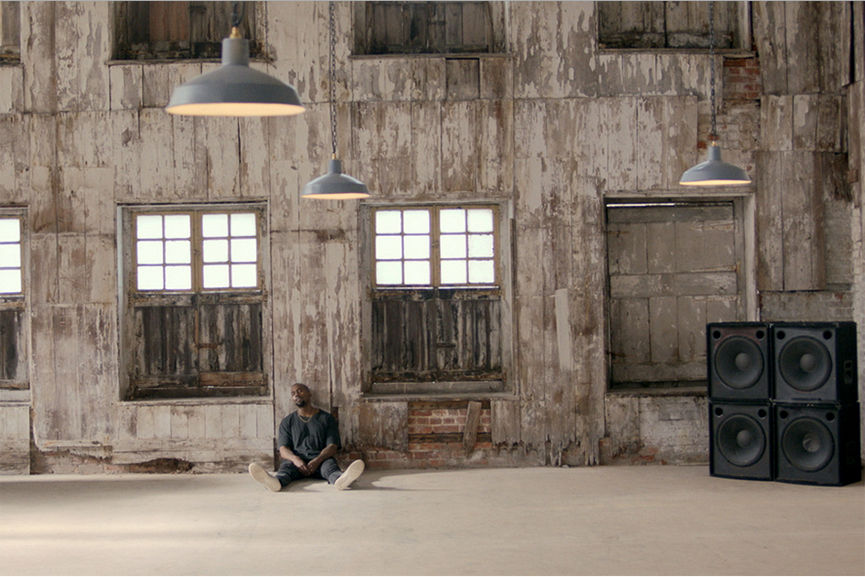 Why Does He Deserve the Award?
So, for what exactly West deserved an Honorary Doctorate? Yes, he studied Chicago's American Academy of Art for a while, before dropping out to pursue his music career. He also paints sometimes, and he participated in some art exhibitions recently. Kanye was inspiration for Coinye West, a cryptocurrency (one of the inspiration for many conceptual artworks). However, these are not the reasons that made the Art Institute in Chicago to award the rapper with an honorary doctorate. As the dean of this prestige academic institution explained Kanye West doctorate for The Fader: "There's still this sense that high art is what we do, is what we honor, is what we're about. And that pop culture is not what we teach in art school. Pop culture, mass culture—that's a whole other thing, and we're about high art. I think that's a problem. We're trying to collapse those boundaries a little bit. That's what I like about Kanye." In the statement confirming the honorary doctorate will be awarded to the rap superstar, the School said: "He is an advocate for education, and a thinker and maker who often uses his work — his lyrics, videos, performances, and fashion designs — to deconstruct stereotypes and spur cultural discourse on important social issues. West's work, like much of hip-hop, is meant to startle us out of our complacency, and this is the role of art".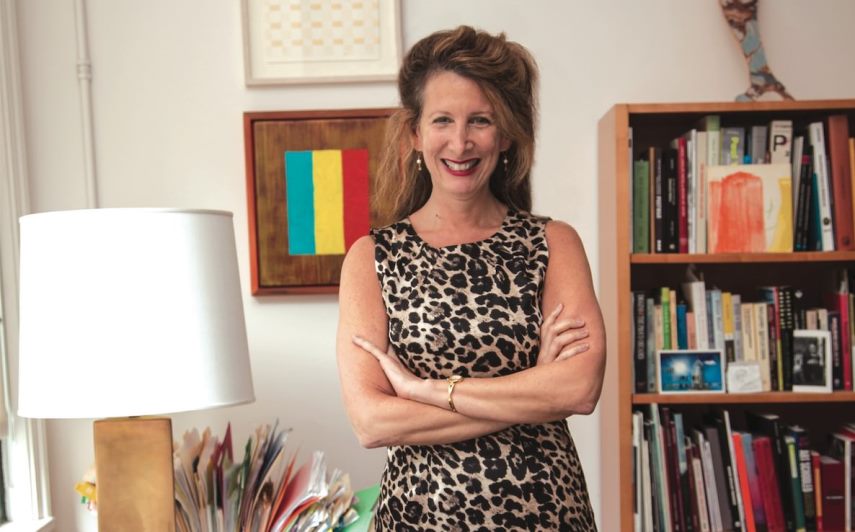 Does he really deserve it?
It is true that Kanye has something to do with art, and when someone reads the statement by the Art Institute in Chicago, it sounds like the rapper deserves the doctorate. However, many art experts, as well as the students of this school as well, pose questions such as: But aren't there some people who, through their work, had contributed to art more than Kanye did? Don't they deserve an doctorate as well? This action by the renowned institution seems like an attempt to follow the recent developments in contemporary art, where we witnessed collaborations between celebrities and artists. Let us remind about the recent Björk exhibition at MoMA, and brutal critics it received. So, this Kanye West doctorate story looks like a publicity campaign for the institution in Chicago itself, rather honoring Kanye West's art.
If you like hear what will be the final outcome of this story, sign up for My Widewalls, and be informed about developments in contemporary art!
All Images used for illustrative purposes only.