The end of the year is a great time for the exhibition of Karl Karner art in Vienna. His body of work evokes melancholic feelings of New Year's Eve. The associative, abstract sculptures are soft reminiscence of the Bleigießen, a common New Year tradition also known as Silvester. The unfinished configurations and strange spontaneous forms, similarly to the resulting Silvester shapes in molten lead, could be interpreted as an omen and the announcement of the future. Karl Karner's show will start the new year cycle at Galerie Lisa Kandlhofer, by expressing hope and new possibilities.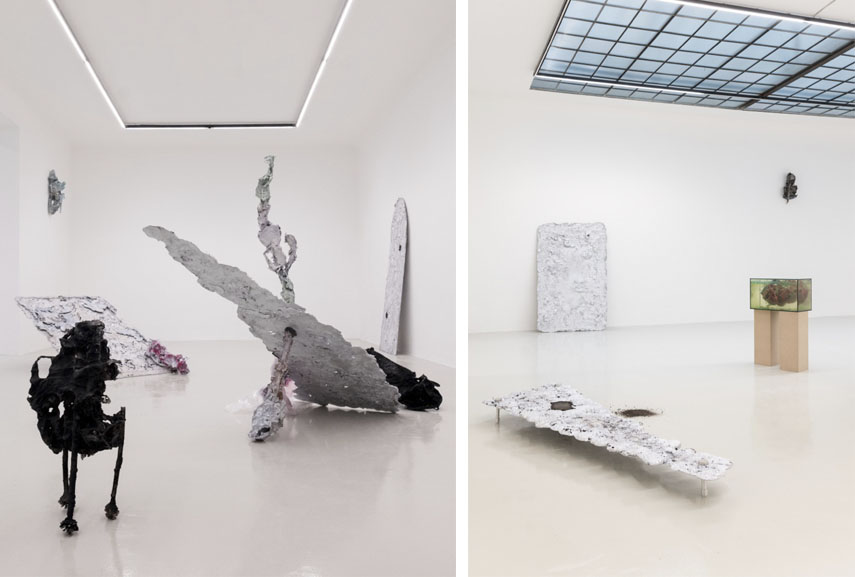 Unrestrained Forms and Figurative Analogies
Karl Karner is an artist born in Feldbach in 1973 who now lives and works in Vienna. From his beginnings in visual art, Karner plays with various binary oppositions – hot and cold, static and dynamic, dry and wet, old and new, etc. These uncertain fights of antagonisms were also based on well-elaborated casting techniques and experimenting with materials – sand, aluminum, wax or bronze. The sculptural work of Karl Karner is focused on explorations of form. The artworks trigger the free associative power among the spectators. Like a Rorschach test, unrestrained forms initiate a search for figurative analogies and could not be described nor explained within definitive statements. His performative forms have the historical origin in the grandiose artwork The Gates of Hell by Auguste Rodin, where amorphous masses and force of mere material rise to figuration. Karner's forms are balancing between classical, sometimes even archaic sculpture and objets trouvés. In his own words, dark color palette and forms derived from heavy and hard materials introduce "a hellish game in which the natural being enters into a morganatic connection with the making of art".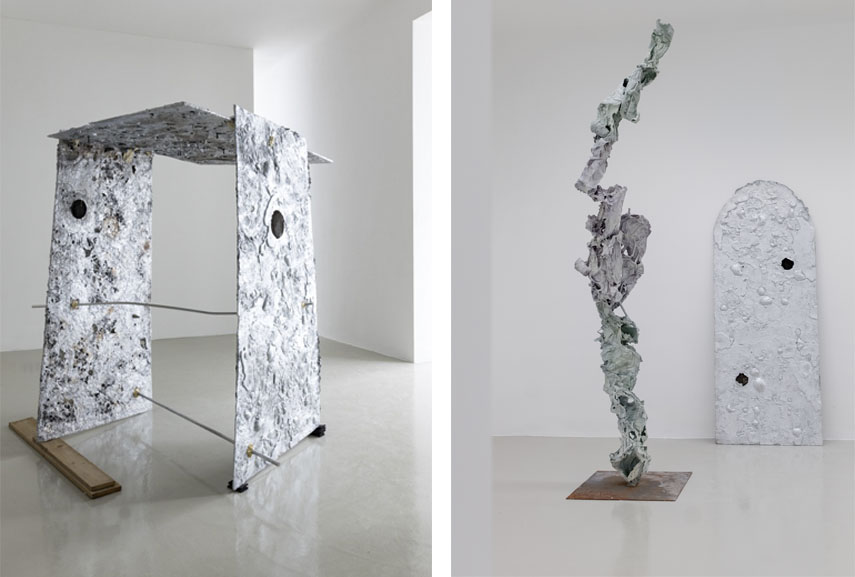 Abstract Expressionism Enters 3D
The spatial setting of the show reminds of an aquarium with underwater-drawn waxwork alongside the small, precocious, sometimes soot-colored or pastel colored works. The artistic display follows an aleatory principle: large, heavy aluminum plates accentuate the exhibition; they lean against each other or set in fragile balance. Distinctively, the small sculptures make the space dynamic and bring the static matter to the state of movement like reminiscent of prototypes, rhizomatic structures and blooming jungle plants. Karl Karner, in the best tradition of Jackson Pollock, shifted abstract expressionism to three-dimensionality and dynamism. Furthermore, his performance works with Linda Samaraweerová brought him recognition in world of contemporary art. His sculptural gestures in various materials emphasize the motion, the fight of the material in order to express its history and content, as well as eternal questions of life and decay.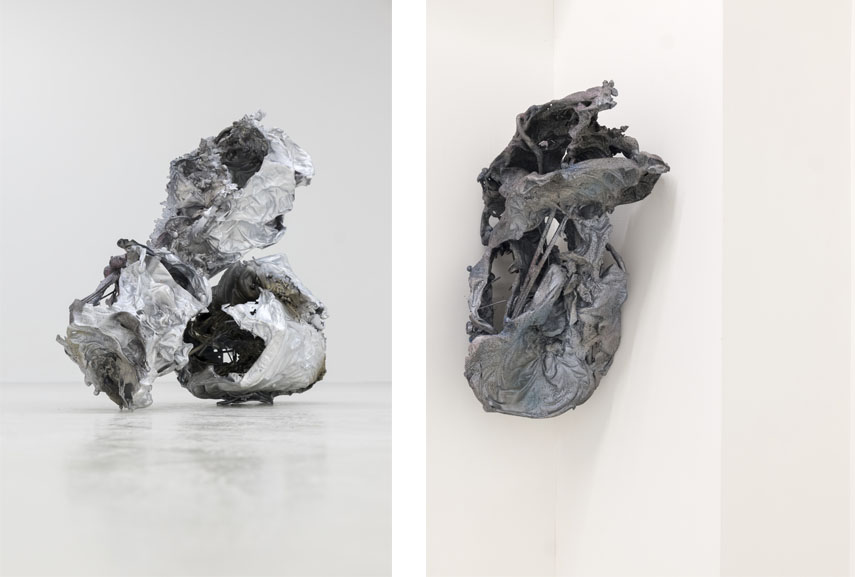 Karl Karner Art at Galerie Lisa Kandlhofer
Karl Karner's latest sculptural works, which will be presented at Galerie Lisa Kandlhofer, oscillate between gestures of the work process and forms produced by nature itself, within his work the art of Informal finally meets nature. The intriguing hellish game show Spiel gerade Höllentor runs from 14th December 2016 to 12th January 2017 at Galerie Lisa Kandlhofer, located in Brucknerstrasse 4, 1040 Vienna, AU. The preview of the show is set on 13th of December at 7 pm.
Featured images by Oskar Schmidt, courtesy of Galerie Lisa Kandlhofer