If you had to name one person that completely changed the face of modelling business, it would definitely be Kate Moss. Her, below the average heights, rebellious attitude and "dirty" looks didn't stop her from making a career everyone wanted. On contrary – she became the face of some of the biggest brands in the world, muse of their designers and one of the stars of the heroin chic era. Even after an astonishing 25 year career, she still owns the fashion industry and turns heads wherever she goes. Saying that Kate had a busy 2014 would definitely be an understatement. She added to her always-growing portfolio modelling for the limited edition of painted parkas, which is the result of a collaboration between Sterling Ruby and Dior's creative director Raf Simons. The hard work was recognized this month with a 7-page story in AnOther Magazine. The fall edition features four striking Kate Moss covers, more than she has ever done for a single issue of any magazine, and it's meant to celebrate the 10 year anniversary of her first time posing for them.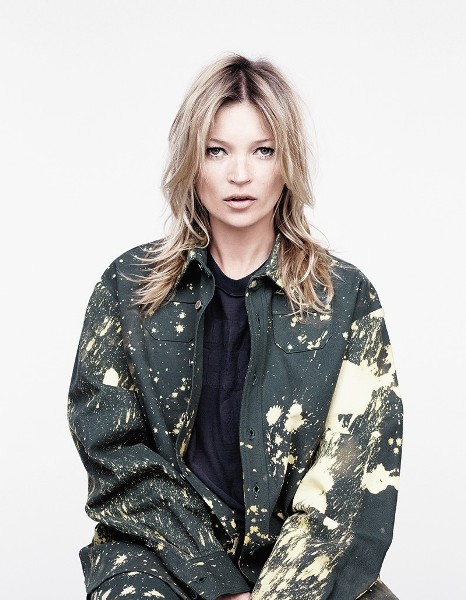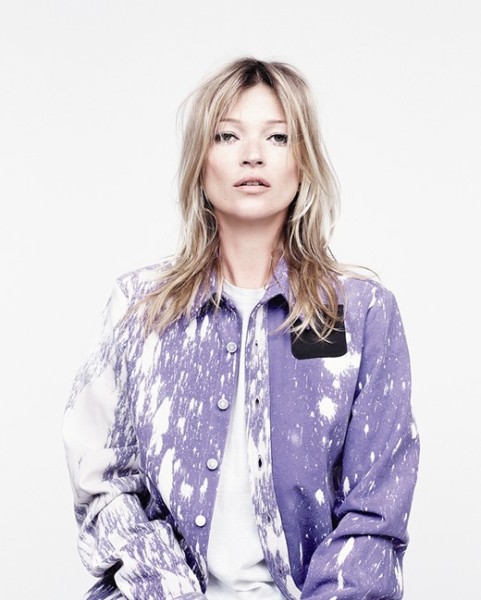 In the Name of...
In July, the duo Sterling-Simons came together with photographer Willy Vanderperre and Simons' commercial director Charlotte Arts to launch an innovative new retail concept inthenameof.be, a curated online concept store which sold limited items from the Raf Simons x Sterling Ruby collection, with stock alternating each week. The result was a weekly online scramble to buy a piece of the collection which has an extremely personal touch – Simons approached each piece of clothing as if it was a blank canvas, pulling on intimate photographs tracing back to his childhood. The finishing result had the 80s touch and DIY aesthetics. The idea is that each week the store reinvents with a fresh vibe and new products.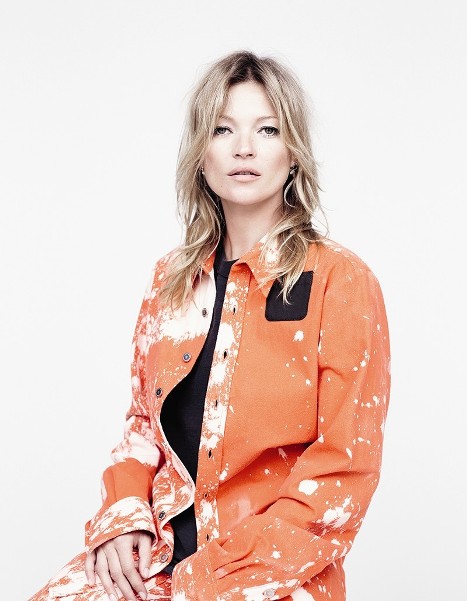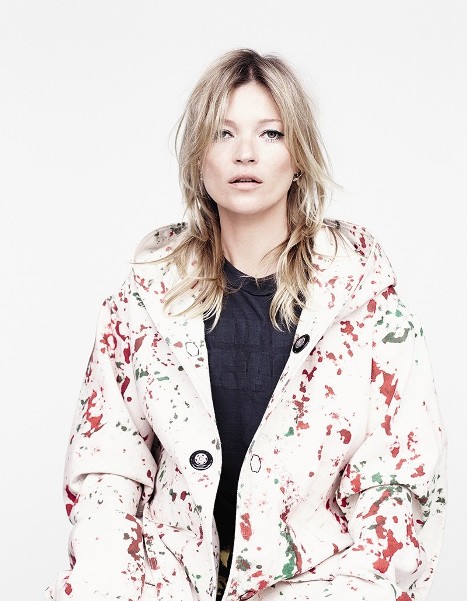 Launching Pop-Up Store
On September 4, Simons opened a pop-up store in his hometown Antwerp, Belgium, with the same philosophy. The long waited A/W14 collection will be available to buy for one month and it was launched on the same week as the new issue of AnOther Magazine with Kate Moss covers, one of which features the almighty Moss wearing the red coat from the collection. The paint-splattered collection is in stores now, and having Moss to model just makes the concept even greater.
inthenameof's pop-up store is running September 4 – October 13 at The Lange Gastbuisstraat 18, 2000 Antwepen.