The practice of the acclaimed German photographer Christoph Martin is characterized by conceptual storytelling and carefully crafted imagery. A great visual storyteller, he manages to capture an emotional tension while maintaining a lightheartedness and ease.
At the beginning of the 1990s, Martin photographed Kate Moss one evening after a fashion shoot on Venice Beach, La. Still a relatively unknown young girl from Croydon, her career was just about to start. Soon enough, this young model, with her heart-shaped face and wayward vivacity, would change the face of modeling and redefine fashion history forever.
Some of these early photographs of Kate Moss are now being offered exclusively at 5 Pieces Gallery, only for a limited time at reduced prices!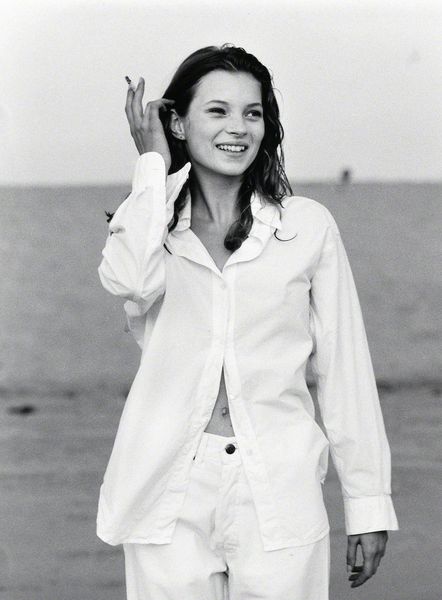 Kate Moss Photography
As the artificial glamour of the 1980s was coming out of style, the 1990s brought something more natural and less flashy. Young Kate Moss embodied these new trends with an effortless manner and irresistible charm that is difficult to put in plain words.
Showing Moss barefoot on the beach with her hair unkempt, these images created by Christoph Martin exude the newness and ease that the world of fashion had been lacking. With an alluring combination of sexuality and childlike innocence and her neutral expression, Kate Moss soon stirred the world's imaginations, changing the course of fashion forever.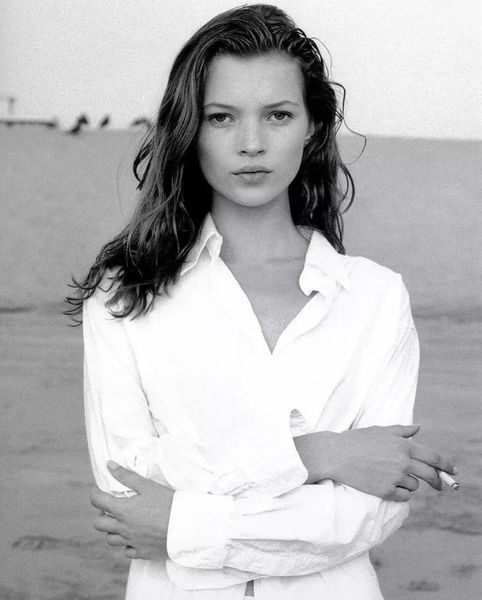 The Practice of Christoph Martin
An award-winning photographer, Christoph Martin has received well-deserved recognition on the contemporary photography art scene. Having been known initially for his conceptual storytelling, he has since shifted his focus to landscape and abstract photography.
In his practice, he is fascinated by human nature in all its glory and at times, comic absurdity. Armed with humor and precision, Martin stages the scene, shapes the characters and carefully chooses and setups the background to create the narrative content which can be universally perceived. His stories are staged from memories, adjusting the reality to the requirements of the composition. In this way, the artist reinvents everything to make it seem real.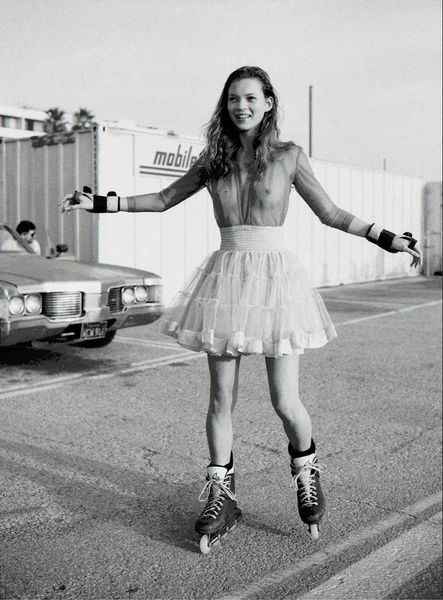 Christoph Martin Photographs on Offer at 5 Pieces Gallery
These unique limited editions are offered in two sizes at an escalating scale starting at $210 (regular market price $670) for the smaller 44 x 33 cm print and $470 (regular market price $1300) for the large 84.1 x 59.4 cm print, and increasing the price $10 resp. $40 with each print sold.
Be sure to catch this limited time sale which will take place from November 23rd, at 8 p.m. Central European Time (UTC+1) until November 30th, 2018. All orders will be sent out on December 3 at the latest. If not sold out, the prints will be available on the gallery's website at regular prices after the X-Mas Special.
Featured image: Christoph Martin - Kate Moss Venice Beach I (detail). All images courtesy of 5 Pieces Gallery.