Artist Katharina Marszewski considers the act of looking in to be an essential condition of our humanity. In her latest body of work that will be exhibited at l'etrangere gallery in London, the artist creates her unique contemporary reality through the acts of observing, exploring and by constantly re-examining the world around us. All Eyez Inn is a comprehensive exhibition that includes a sculpture, screen prints and photography all arranged in a specific manner to convey the difficulty of finding our place in the universe.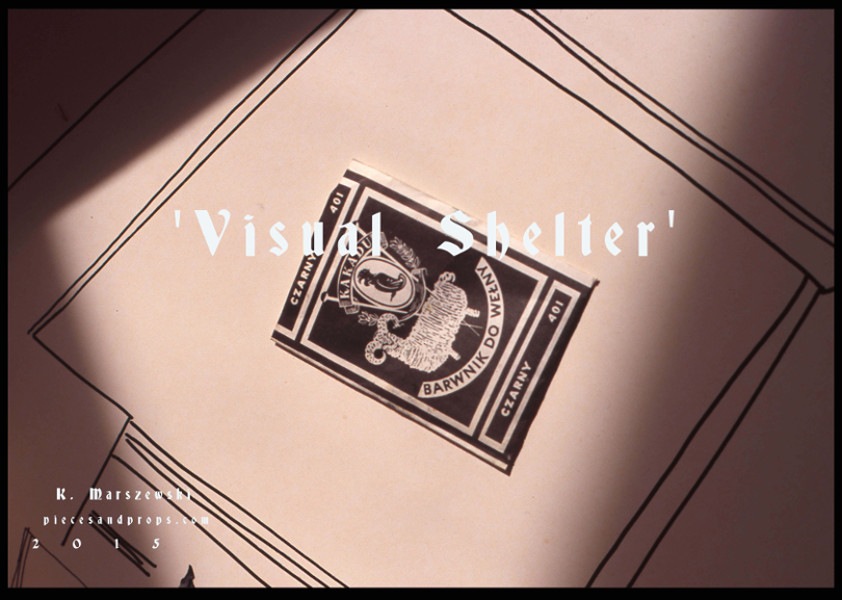 The Art of Katharina Marszewski
Katharina Marszewski is a Berlin based artist whose work mainly revolves around combining together printmaking, semiotics and the everyday life in various two and three-dimensional ways. Her unique artistic process starts with an attempt to define the world around her and her own individual place in it. While contemplating her role in the constant alterations of our environment, the artist creates repetitive imagery by viewing, producing and interlacing the images and text. Past, present and future overlap while Katharina Marszewski positions herself as correspondent of events "that never were".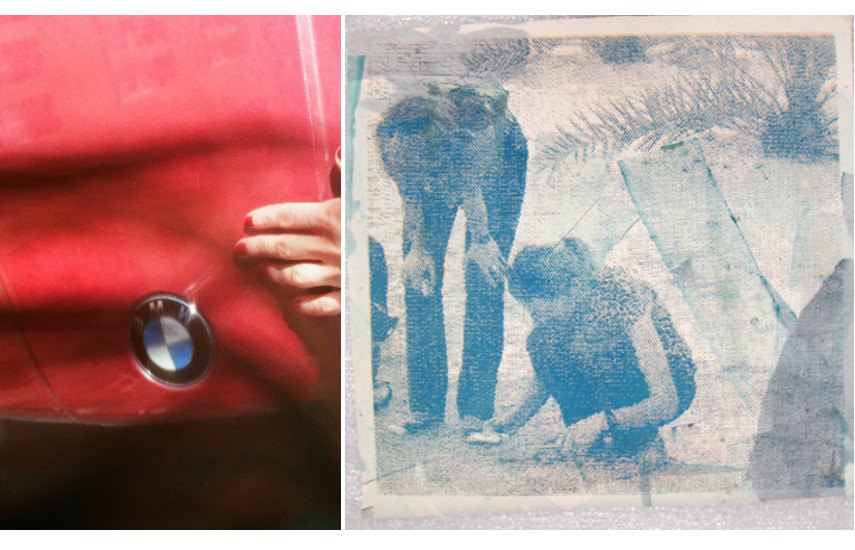 Events That Never Were at All Eyez Inn Exhibition
The exhibition's title suggests an act of visual examination, but also conveys the sensation of being completely immersed in the surrounding environment. The exhibition consists of a series of works that depict two women that appear to be looking for something on the ground. This central motif is repeated in several of the artist's works, but is depicted in dissimilar ways, each time with a different shade from the artist's self-titled color palette. Katharina Marszewski's "dirty desert rosé" tone, for instance, conveys a notion of a L.A. sunset while her "mechanical bluish" color shade appears as if to shine off the glossy hood of a car. Katharina Marszewski's cleverly entitled photographs, depict scenes from everyday life, accentuated with the artist's unique use of colors and light.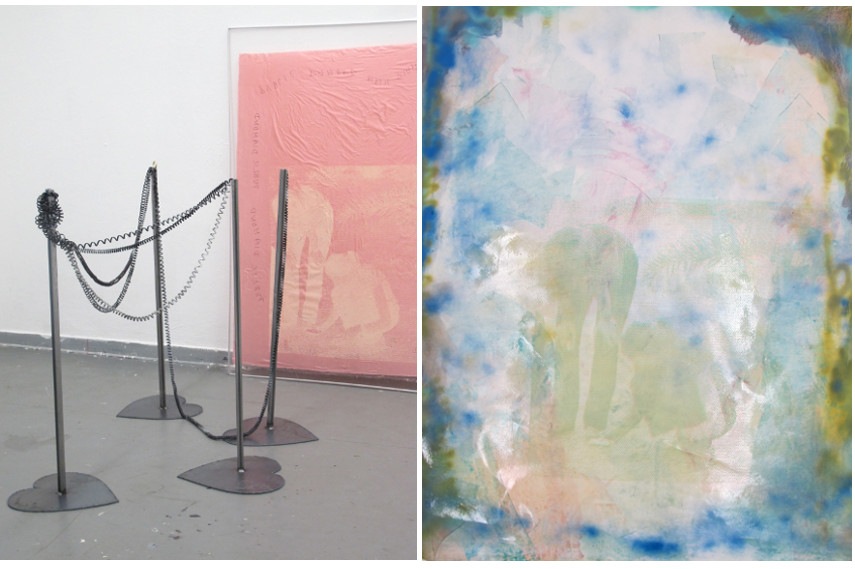 Personal and Bureaucratic Aesthetic Collide at l'étrangère Gallery
Apart from the wall-mounted artworks, All Eyez Inn exhibition will feature a sculpture located in a back space of the l'étrangère gallery. Sculpture entitled Spiralo Justice, consists of several heart-shaped metal plates, tied together with a long, plastic telephone cord. Spiralo Justice represents both a prop in the artist's studio, but also a communication center of the exhibition. This particular artwork refers to the artist's recurrent use of text in confronting two opposite types of aesthetic: personal and bureaucratic. All Eyez Inn, first UK solo show by Katharina Marszewski will be on display from December 9th, 2015 till January 23rd, 2016 at l'étrangère gallery in London.

Featured image : Left : Katharina Marszewski - Here Comes the Intensity, 2015 / Right : Katharina Marszewski - Screen in Mechanical Bluish, 2015 ; All images are ©Katharina Marszewsk, courtesy of the artist and l'étrangère gallery