The Greek myths still fascinate and inspire artists due to various social and even political layers they possess. Those factious narratives are universal and they provide a symbolical insight into the range of human experiences, emotions, and relations.
An internationally recognized Icelandic artist, Katrin Fridriks is known for her abstract paintings and prints. For her latest show, she decided to reexamine the domains of the Greek gods in order to question inherited painterly traditions. This series simply called Supreme Goddesses will be on display at David Pluskwa Art Contemporain.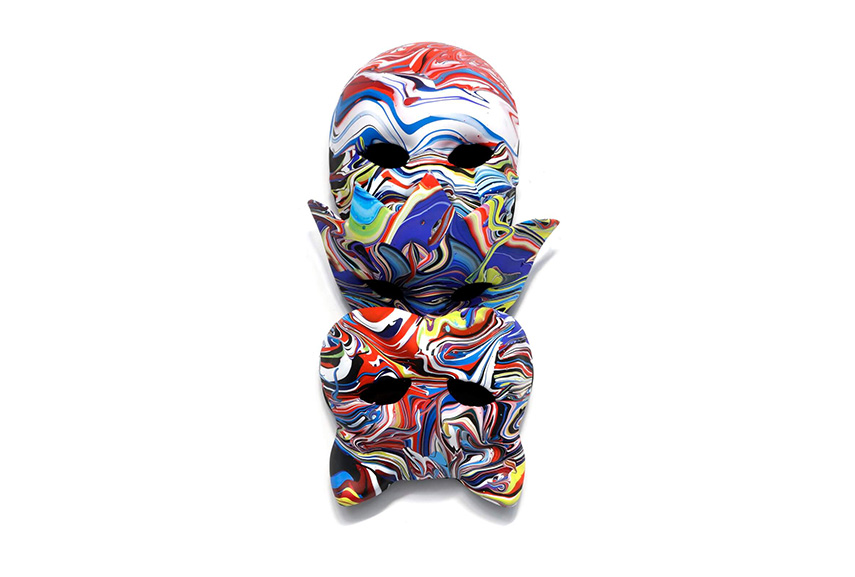 The Artistic Practice of Katrin Fridriks
The decision to get back to ancient myths is not unusual since Katrin Fridriks has been devotedly exploring the notions of human experience such as growth, speed, movement, energy, and gravity, for more than a decade now.
The artist perceives the pictorial surface in a symbolical manner as her own body, conducted out of various processes which are interconnected to create the whole. In a search for new techniques, Fridriks took into consideration painting without a brush, so the forms became even more organic, deeper and personal, which is also connected to her engagement with environmental issues often present in her works.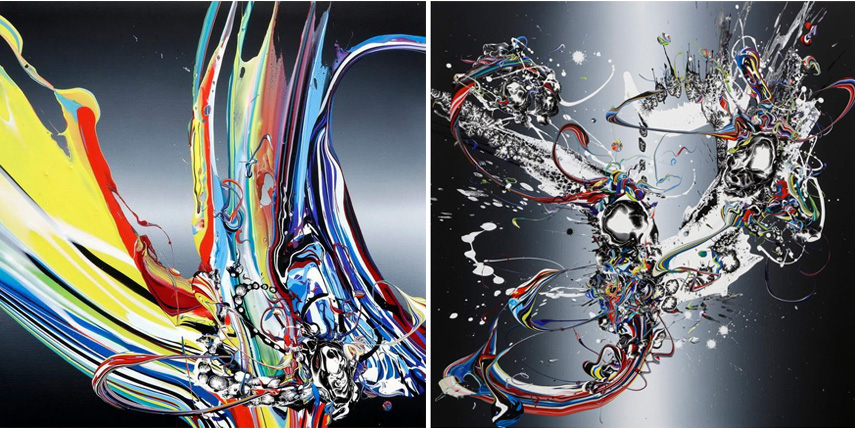 An Ode To The Goddess
With this particular exhibition, Katrin Fridriks explores the mask painting by reworking her color mixes so they can stick on surfaces that are not flat. Such a gesture resulted in the expressive tension of form and color, so it can be concluded that, with this series, the artist questions the prescribed modernist modes of planarity and abstraction.
Although her practice can be stylistically characterized as Abstract Expressionism, Fridriks distances herself from it by proposing the Greek origin of Western art in a postmodern twist. Her vibrant and colorful paintings of the Greek god masks establish a connection between abstraction and ancient art, and that is achieved from a specifically female position.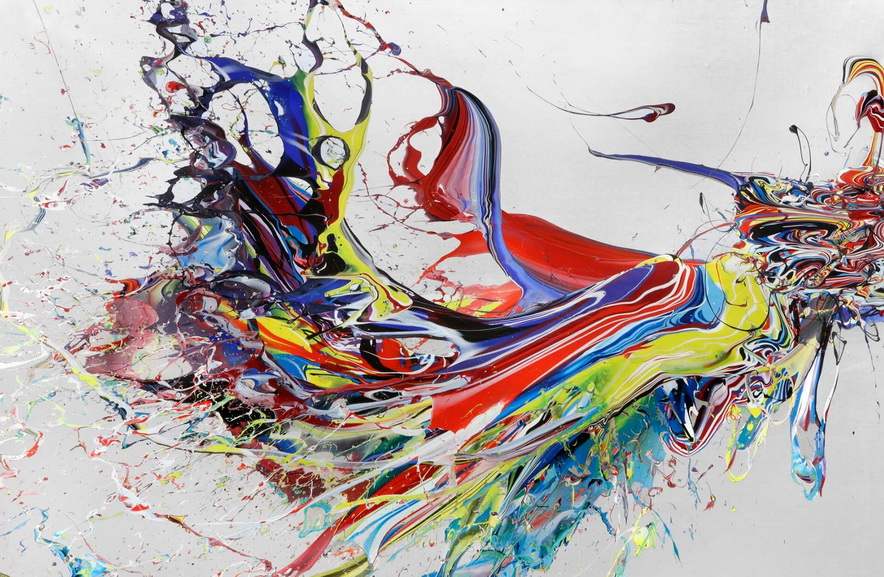 Katrin Fridriks at David Pluskwa
The splashes of color and smooth surfaces seem to contract and expand in the paintings of Katrin Fridirks; these oscillating and visually stimulating images reflect her need to activate the viewer and make her/him plunge fully into the painting.
By drawing inspiration from the landscapes and natural wonders of her own native country and by reexamining art history concepts, she produces quite a conceptual and serious body of work solely based on the traditional painterly media.
Supreme Goddesses will open at David Pluskwa in Marseille on 27 September and will stay on view until 27 October 2018.
Featured image: Katrin Fridriks – Athena, 2018. Supreme Goddesses series. Acrylics on plaster mounted on black plexi, 18×18+7cm; Aphrodite, 2018. Acrylics on plaster mounted on black plexi, 21×19+10 cm. All images are courtesy of the artist and David Pluskwa.