Two years after her London solo debut with The Lazarides, Katrin Fridriks will be opening her second solo show in the same space. The Icelandic artist will be revealing a new body of work titled Macrocosm as well as signing her first monograph. Since her last show in the British capital, Katrin Fridriks had solo shows in Berlin and Hamburg, a print release with Lazarides editions, and had her work exhibited at Reykjavik Art Museum and at the new European Cultural Center in Venice in context of the 56th Venice Biennale 2015. Along with that, the conceptual artist and abstract painter completed her 1st monograph published by Skira.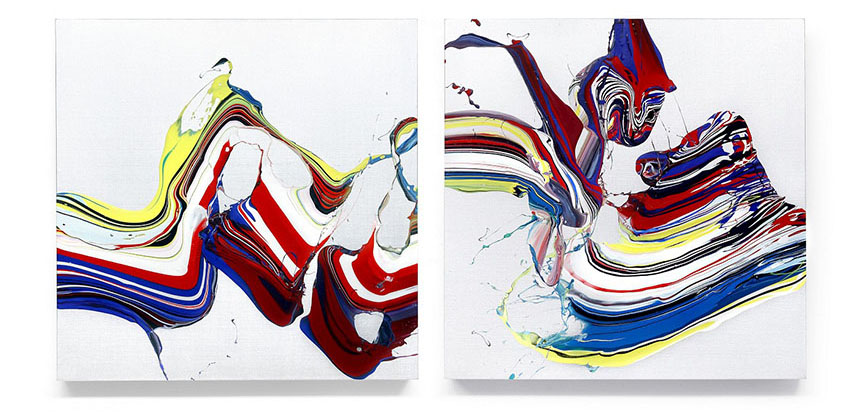 Macrocosm
The upcoming London exhibition will display a brand new body of work alongside the 2014 installation Perception of the Stendhal Syndrome – Gene&Ethics Master Prism, previously shown only in Venice and Berlin. Focused on the idea of complex structures that create the universe, with Macrocosm Fridriks is inviting the viewer to explore and experience the micro sphere of her vibrant paintings. Symbolically presenting the analogy between micro and macrocosm, her abstract paintings provide virtually endless perspectives and infinite depth. The idea of dissecting her work continues with complementing pieces representing a micro particle of each other and culminates with Perception of the Stendhal Syndrome installation.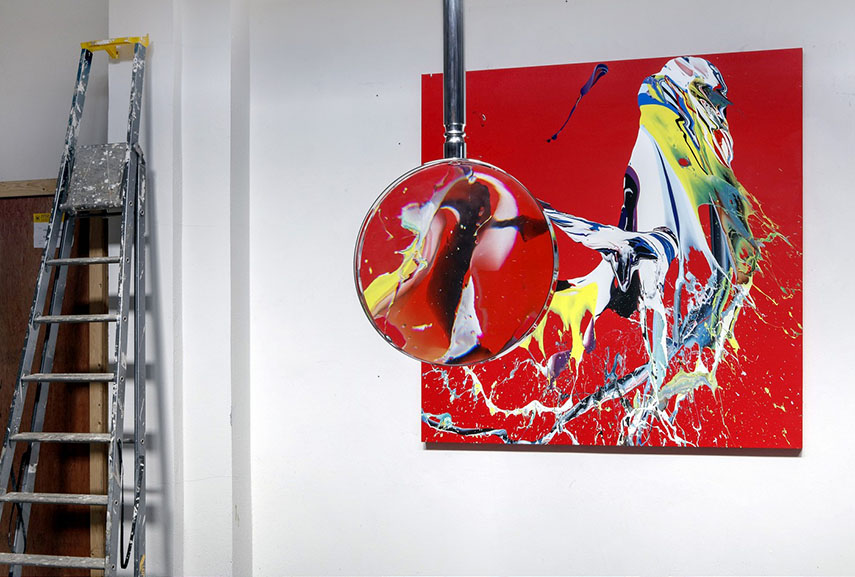 Stendhal Syndrome – Gene&Ethics Master Prism
Consisting of a large magnifying glass and canvas painting, the idea of the installation is to expose the work beyond the limits of human eye and enhance the intensity of the experience of being overwhelmed by the artwork. Providing an opportunity to explore her paintings from entirely new perspective, Fridriks includes the viewer in the conceptual aspect of her work. It's the viewer himself and his experience that completes the installation as a channel to achieve "the Stendhal Syndrome" or "beauty nausea". As a cover work of her monograph and piece that she's been working on for years, Stendhal Syndrome – Gene&Ethics Master Prism is a landmark work in Katrin Fridrik's career and fans of her work shouldn't miss a chance to experience it.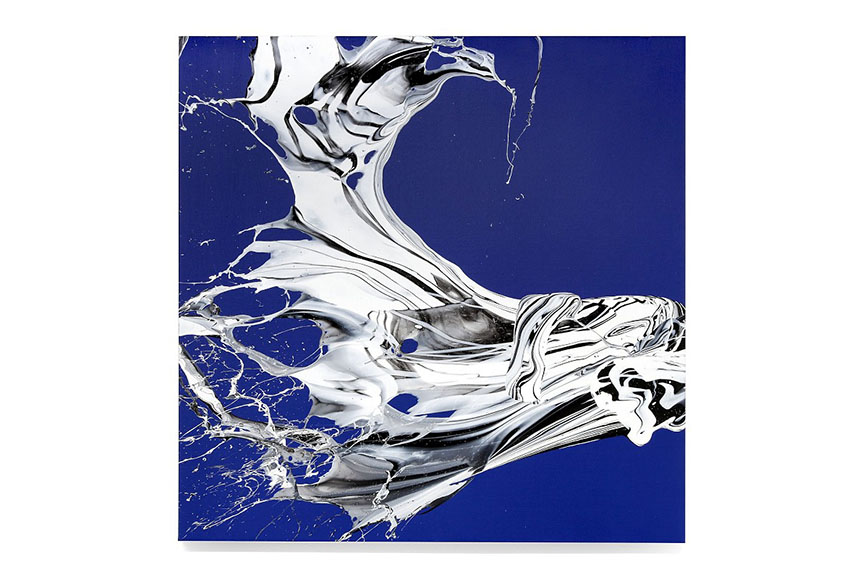 Katrin Fridriks Exhibition at Lazarides Rathbone
Born in Reykjavik, Katrin Fridriks lives and works in Luxemburg, creating abstract and conceptual work. Through her work she fuses the energy of her native Iceland along with elements of Japanese calligraphy. Though heavily abstract, her works are addressing major social, political and environmental issues. Using the power of non representative images and their openness to interpretation, Fridriks is giving only hints about her subjects through elaborate work titles, leaving the interpretation to the viewer. Continuously working on different bodies of work the London show will include mostly new pieces from the "Awareness" and "Gene & Ethics" series. The exhibition runs from 13th May 2016 to 9th June 2016 at Lazarides Rathbone in London, UK.
  Editors' Tip: Katrin Fridriks: Stendhal Syndrome
This book is the first significant monograph dedicated to Katrin Fridriks, a captivating journey into the Icelandic artist's universe. It is a publication focused on the last 13 years of active art making, creation and evolution of her distinctive style and technique, with a strong focus on this show and the works that were shown at Reykjavik Art Museum and Venice Biennale. Katrin Fridriks fuses the natural energies of her native Iceland with an explosive, organic, abstract expressionism and subtle Japanese calligraphy elements. Often presented through installations & visual compositions, she is giving an architectural dimension to her paintings.
All images courtesy the artist and Lazarides Rathbone.