KAWS returns to Los Angeles with new drawings, paintings, and sculptures for his third exhibition at Honor Fraser Gallery. The exhibition will open on September 13 and will run until October 31. Stylistically, the latest work shows a new stage in combining abstract forms and cartoon-like imagery so characteristic of KAWS.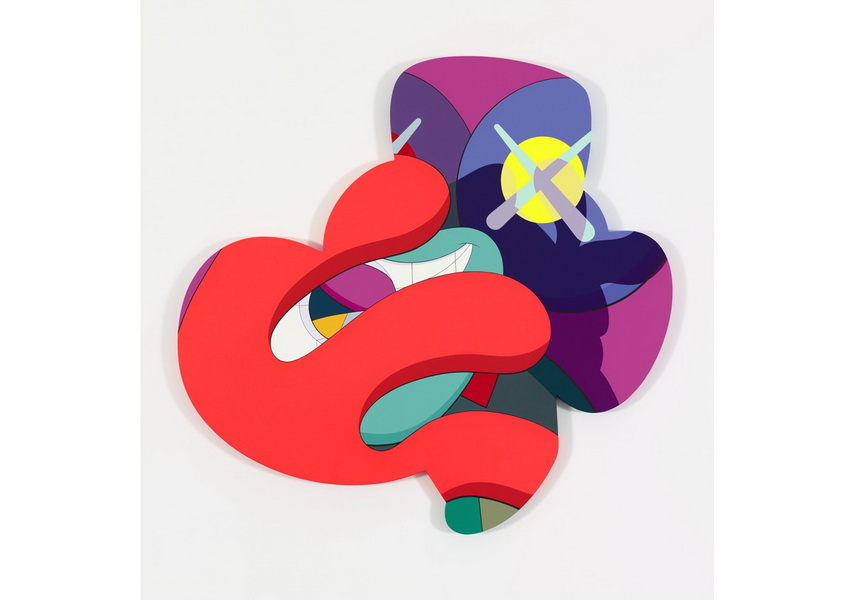 Original Peanuts
In a new body of work, what appear to be non-representational images are variations on small details of Charles M. Schulz's iconic drawings of characters from his Peanuts series. Original Peanuts comic strips appeared in American and international newspapers every day from 1950 until Schulz's death in 2000, establishing the characters as significant figures in the American pop cultural vernacular for generations of young people. In this series, KAWS has enlarged tiny instances from the familiar renderings of Charlie Brown, Snoopy, Lucy, Pig-Pen, etc. Though the Peanuts characters are blown so far out of proportion that they are nearly unrecognizable, KAWS leaves just enough information for us to identify his subjects that are so deeply rooted in our cultural memory.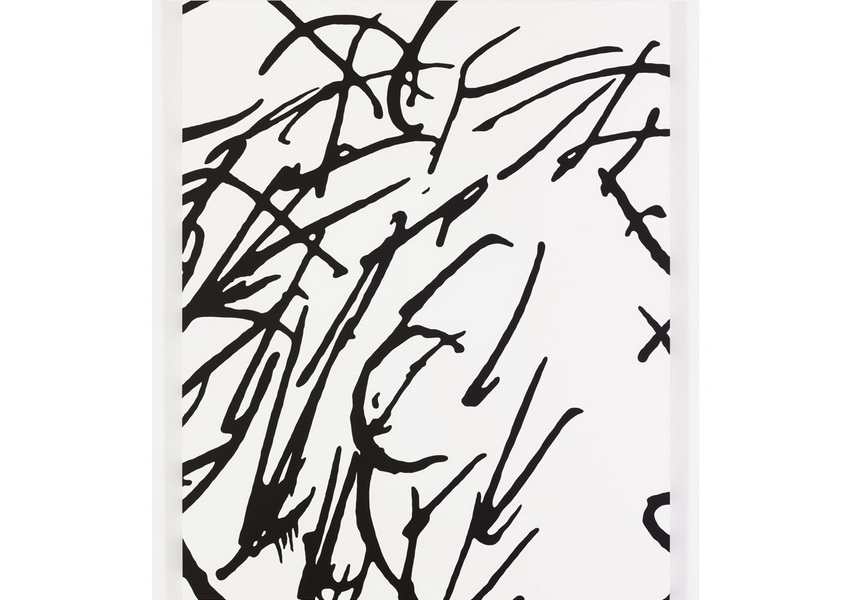 Corian Sculpture
A sculpture made of the commercial synthetic building material known as Corian complements the drawings. While KAWS' practice often involves appropriating fictional characters from mainstream popular culture, he has also given form to a small family of characters of his own invention. For this exhibition, KAWS has made a Corian sculpture cast in the form of Warm Regards, one of his original characters that has appeared in paintings, editioned figurines, and bas relief tiles. In this new work, a silhouette of Warm Regards is filled in with the gigantic mouth of KAWSBob, KAWS' version of SpongeBob SquarePants.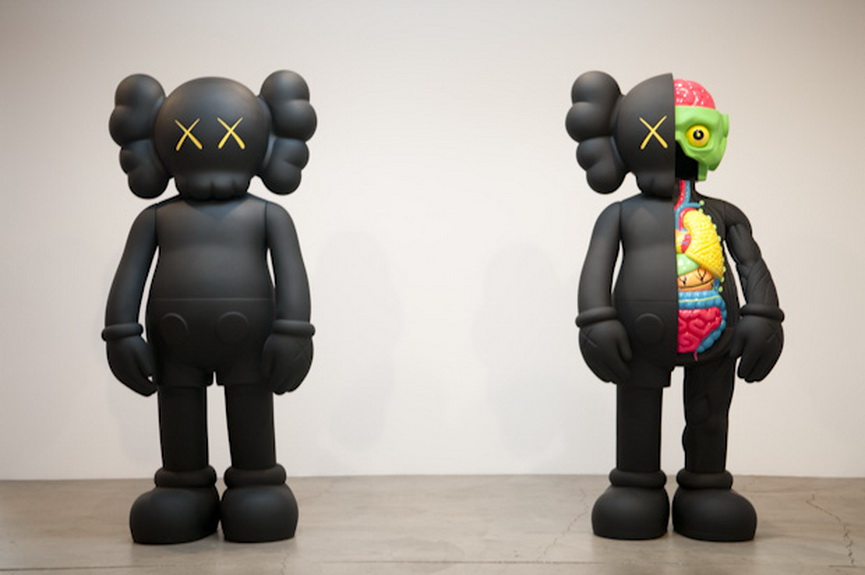 The Power of Images
As for the paintings, each one in KAWS' new series of shaped paintings takes on the silhouette of a familiar figure from animated cartoons and comic strips. Within the shapes, KAWS has interwoven multiple characters that are frozen in different states of movement. A large black and white canvas featuring a portion of an enlarged Charles M. Schulz drawing is a counterpoint to the exhibitions' works in color.
Taken together, this new work furthers KAWS's ideas around the power of images.  Through his stylized adaptations of icons of American animation, KAWS accesses a collective consciousness to mirror our ongoing addiction to the culture industry.