An artist straddling high art, pop culture and his own signature style, KAWS has been experiencing the meteoric rise in the past few years. Wherever it pops up around the world, his art has been attracting thousands of people.
Consequently, the market for KAWS exploded in the past year, with his works generating a total of $33.8 million at auction in 2018 – a 113 percent increase from the previous year, and his average sale price nearly doubling, from $42,272 in sold work in 2017 to $82,063 last year. On November 15th, the artist's auction record was broken three times in a single night.
After Seoul, Taipei and Hong Kong, the massive installation of KAWS' iconic COMPANION character is about to land in Mount Fuji, Japan's greatest symbol of natural beauty. The fourth iteration of KAWS:HOLIDAY on the beautiful plateau of Fumotoppara Camping Ground in Fujinomiya, Shizuoka will feature a 40-meter-long COMPANION in a relaxed position. The artist created a special sketch featuring COMPANION and Mount Fuji, illustrating his feelings about this exceptional project.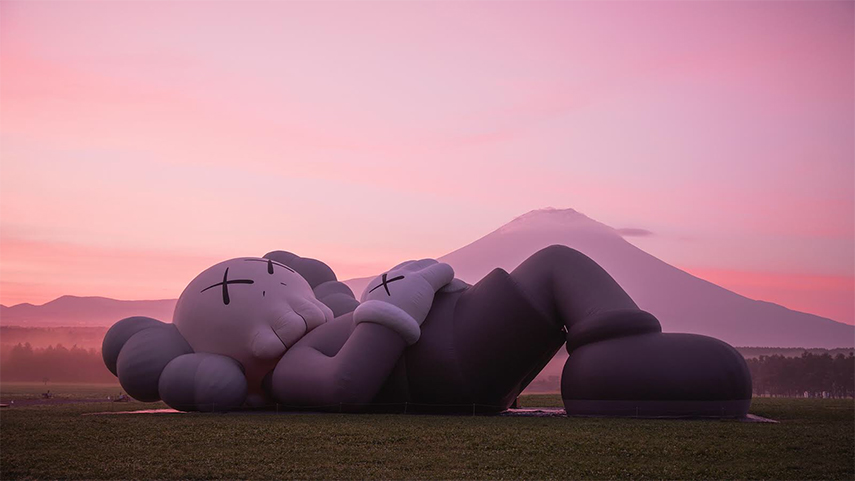 The Practice of KAWS
First emerging at the street and contemporary art scene in the late 1980s and early 1990s, KAWS aka Brian Donnelly became known for his unique style which transforms imagery from popular culture with a unique twist. Becoming an art world phenomenon of sorts, he moved beyond the sphere of the exclusive art market, managing to occupy a more complex global market.
Repeating iconic imagery in his signature style, KAWS attempts to make works universally understood, transcending both language and culture. He has consumed and turned many familiar television and cartoon icons into forms that draw on the tradition of abstract painting, including The Simpsons, the Michelin Man, the Smurfs, and even SpongeBob SquarePants.
KAWS' COMPANION, the Mickey Mouse-inspired character with signature a skull-and-crossbones head, crossed eyes and white gloves, is certainly the artist's most iconic creation.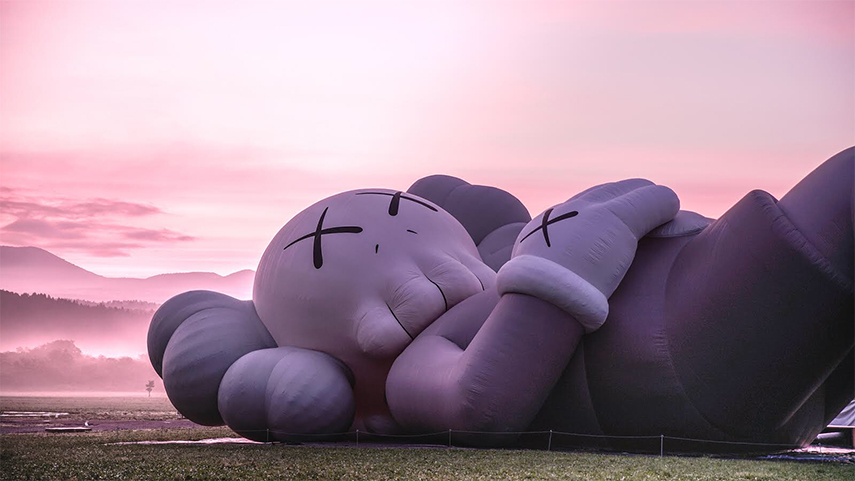 KAWS:HOLIDAY
The largest reclined sculptural endeavor by KAWS to date, KAWS:HOLIDAY stands for relaxation, looking up and shutting out the world around us. Now presenting it in Japan, the artist hopes to create a relaxing experience for people around the world — the simple pleasure of slowing down and enjoying nature. SK Lam, Organizer and Curator of AllRightsReserved explained:
We are happy to bring KAWS:HOLIDAY to Japan's iconic Mount Fuji for this first-time camping experience, connecting people in pristine nature.
This exclusive camping adventure in the great outdoors welcomes all local and international collectors, travelers and art-lovers alike.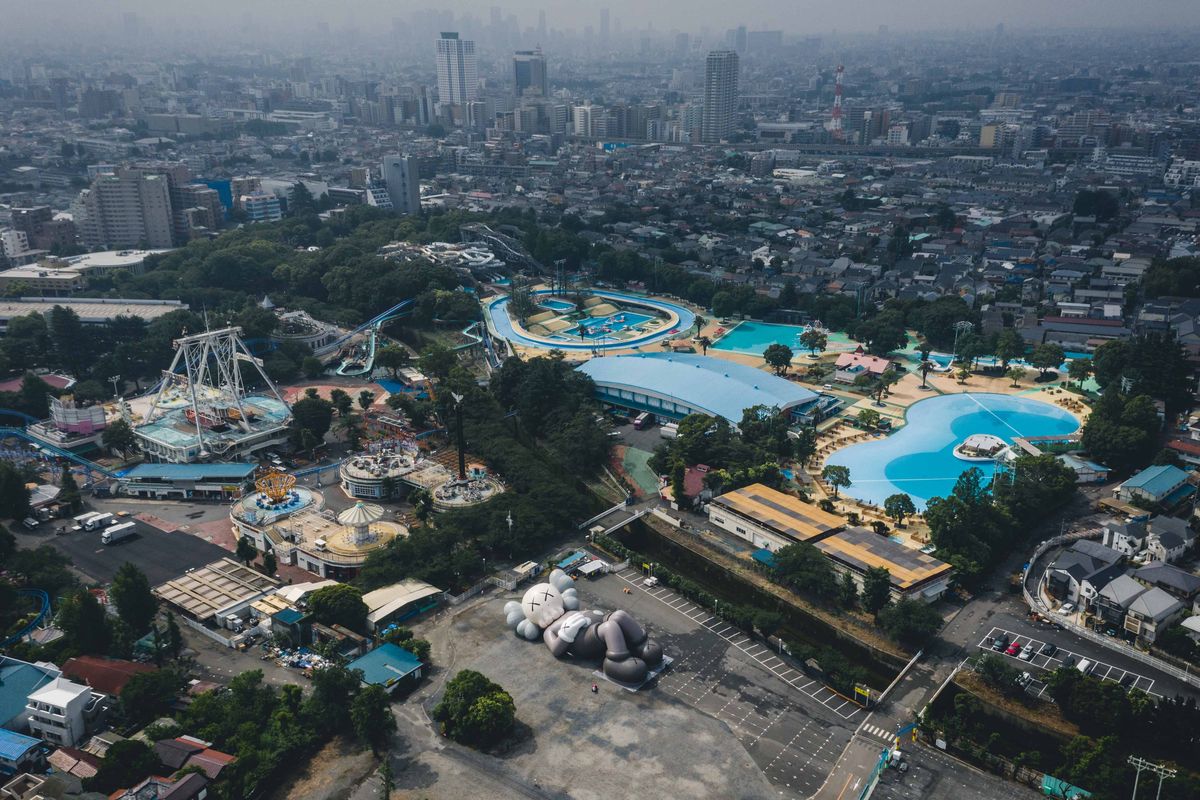 KAWS:HOLIDAY on Mount Fuji
KAWS:HOLIDAY will be on view on Mount Fuji in Japan, at Fumotoppara Camping Ground, Fujinomiya, Shizuoka from July 18th until July 24th, 2019. The ceremonial camp day will be held on July 18th.
The artist himself will unveil the project and kick off the 7-day exhibition and exclusive camping experience.
The project is organized and curated by AllRightsReserved and sponsored by Herschel Supply.
Featured image: KAWS:HOLIDAY. Image Credit @ nk7.