The phenomenon of hybridity has been present in the art world for quite a long time; nevertheless, it did not seize to excite the artists, meaning that it is still very present as we speak. That strange mixture of cultures, styles, approaches or media can represent the starting point for certain artistic practices, while for others it can be just a useful tool for social or political articulation.
Regardless of that, it can be said that, in a global myriad of different artistic concepts and agendas, only the hybrid ones with a simple message are being taken into account of the art market.
Such is a case of KAWS, the American pop artist and designer, whose new exhibition will be showcased at Perrotin in Hong Kong and Tokyo simultaneously. This peculiar artist is known for a large body of work characterized by the use of the cast of figurative characters and motifs, as well as the immense appropriation of popular culture.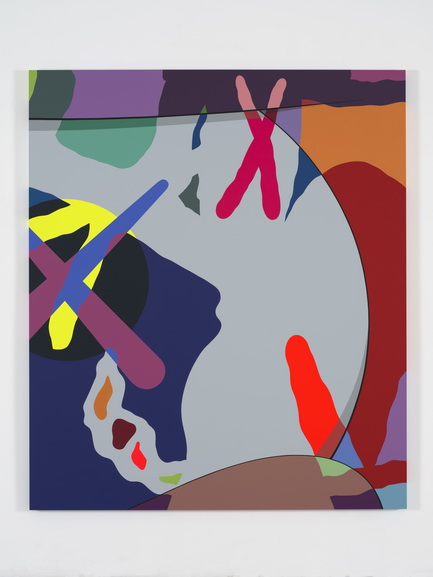 The Pop Wizard
Behind the KAWS alias stands the name of Brian Donnelly whose artistic career practically started on the graffiti scene in his native Jersey City. Over the years, he largely worked as an illustrator for various companies, while doing subvertising in public space at the same time, not only in the States but in some European cities as well.
As the times passed by, he shifted to canvas, screen prints and sculpture, and that change of media helped him broaden his ways of expression. Although the influence of Gerhard Richter, Klaus Oldenberg, and Chuck Close is notable in his work, KAWS has managed to establish an authentic aesthetic embedded in comics and cartoons.
His works are dominated by strange hybrid characters which are either his own creation or are the recreation of the existing ones (like The Kimpsons, for instance, his subverted version of The Simpsons).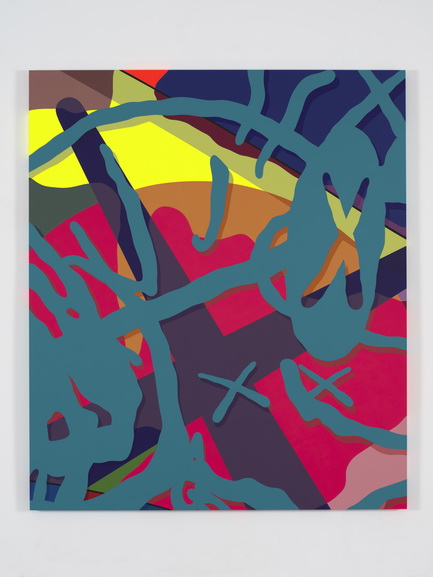 Highlights of The Exhibition
At first glance, these abstractions suffocated with bright colors seem as if produced as decorative objects for commercial usage. Such an assumption is not fully incorrect since KAWS is known for working commercially – from limited editions of clothes, from skateboards to toys, etc.
Nevertheless, these acrylics should rather be seen in the light of KAWS' attempt to produce dismantled versions of his prolific sculptures; the parts of their bodies float over the surface and are fully exposed to the dense and saturated layers of paint.
Again with a strong dose of humor and wit, the artist goes further beyond just exploring the canons of representation of popular characters and by doing so he rethinks his own practice.
KAWS at Perrotin Paris, 2012

This video is not related with KAWS' exhibitions in Tokyo and Hong Kong, it is used for illustrative purposes only.
KAWS at Galerie Perrotin Tokyo and Hong Kong
The works of this famous multimedia artist and designer will be on view at Perrotin in Tokyo from March 22 through May 12, while the Hong Kong show will open on March 26 and stay on display through May 19, 2018.
This is not the first time KAWS will show his works there since he already exhibited in the gallery's Hong Kong franchise in 2012.
Feature image: KAWS - Untitled, 2017. Acrylic on canvas, 183 x 305 cm / 72 x 120 in. Photo: Farzad Owrang. All images are courtesy of Galerie Perrotin.