Fin de siècle was marked by the overall changes in all the aspects of human activity, meaning that the 20th century brought outstanding and often daring innovations which enforced mass production of goods. One of the latest devices was the printing machine so it is not unusual that many artists instantly embraced the new technology.
One of the leading and most productive artists at that time when it comes to illustration was Kay Nielsen. This figure stood out for his astonishing interpretations of classic fairy tales ever to appear in print.
Currently on display at the Museum of Fine Arts in Boston is a grand retrospective of the Dane's work titled Kay Nielsen's Enchanted Vision: The Kendra and Allan Daniel Collection consisting of nearly fifty of his marvelous and slightly surreal watercolors and drawings.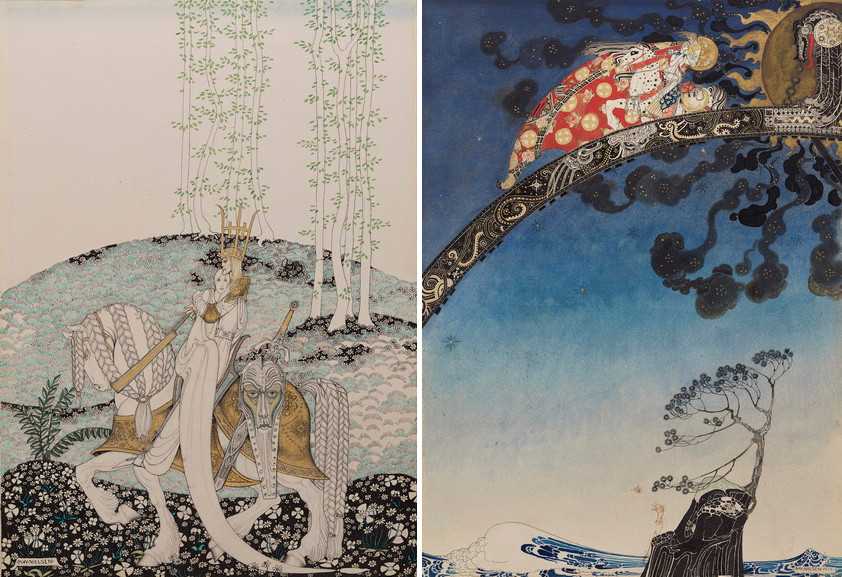 The Artistic Development of Kay Nielsen
Kay Nielsen was born in 1886 in a prolific Copenhagen-based family involved with theater. As a young boy, he was very impressed by the performing arts which reasonably reflected on his career. Shortly after his studies, Nielsen gained instant recognition as an artist and theater designer with illustrations exhibited and sold to collectors in London and New York. During the last stage of his career, he was employed as an art director for Disney on the landmark animation film Fantasia and released several public art commissions.
The upcoming exhibition will include promised gifts to the MFA from collectors Kendra and Allan Daniel; many of his highly sophisticated illustrations such as East of the Sun and West of the Moon, Old Tales from the North, which represent the landmark works of his career an reflect the artist's wide interests in culture and history spanning from Norse mythology over Japanese woodblock prints to Persian miniatures.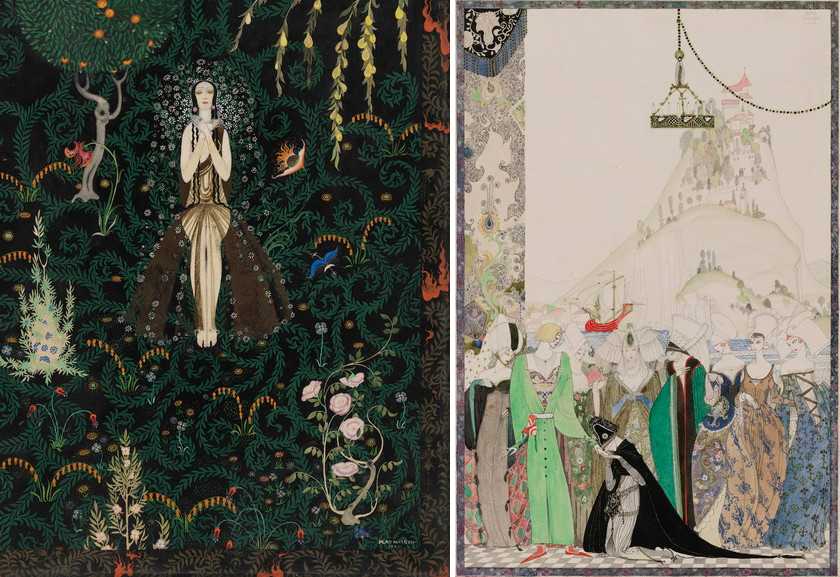 The Installment
The exhibition will show all major phases and projects launched by Nielsen throughout his lasting carrier even eight drawings from the Book of Death series made by the artist in 1910 while he was studying in Paris.
On display will be  four of the works from his first book illustration commission In Powder and Crinoline, a compilation of French fairytales selected and edited by Sir Arthur Quiller-Couch, as well as later works which reflect the changes in his approach caused by World War I (during that time Nielsen designed costumes and stage sets in Copenhagen)
The audience will be able to see also another large group of his illustrations appeared in a new edition of Fairy Tales by Hans Andersen in 1924, alongside illustrations made for Hansel and Gretel and Other Stories by the Brothers Grimm in 1925, and ones made for his final commission, Red Magic: A Collection of the World's Best Fairy Tales from all Countries published in 1930.
The watercolors from the Nielsen's pictorial series from the magazine The Illustrated London News, as well as examples of his work in theater design and animation, including a concept drawing for the Night on Bald Mountain sequence in Disney's 1940 film Fantasia, will also be on display.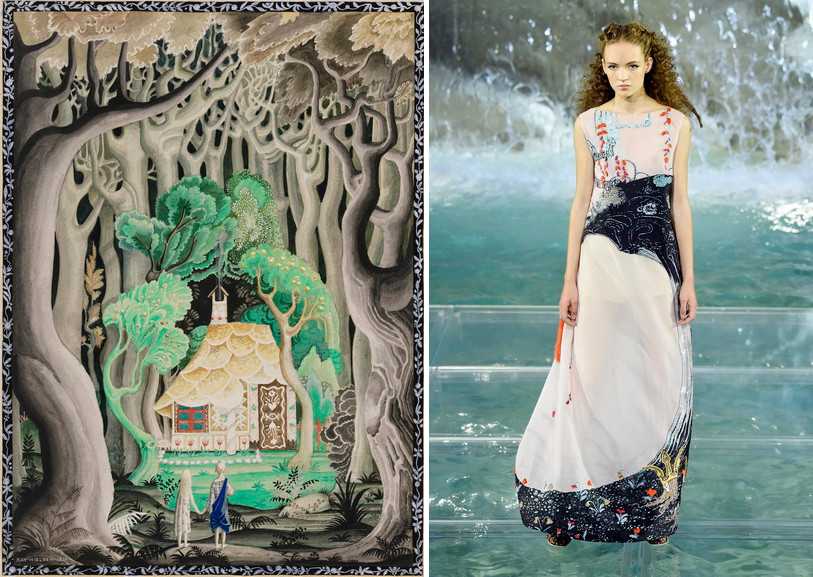 Kay Nielsen at MFA
A special extravaganza which will go on view along with his works is a Fendi gown and evening bag designed by Karl Lagerfeld for his Fall/Winter 2016 Legends and Fairy Tales couture collection which were inspired by Nielsen's iconic series.
Despite all the success he had during his career, the artist spent his final years in poverty and passed away practically as an unrecognized artist or at least the one who was eaten by the fashion.
Kay Nielsen's Enchanted Vision: The Kendra and Allan Daniel Collection will be on display at the Museum of Fine Arts Boston, the Clementine Brown Gallery until 20 January, 2020.
Featured image: Evening bag from "Legends and Fairy Tales" collection, 2016. Karl Lagerfeld (1933–2019) for Fendi (Italian, founded in 1925). Embossed leather, suede, silk cord, synthetic yarns, rayon, sequins, glass beads. Promised gift of Kendra and Allan Daniel. Courtesy, Museum of Fine Arts, Boston.