The always fascinating and wonderful Dorothy Circus Gallery located in Rome, Italy, has announced a solo exhibition by Japanese artist Kazuki Takamatsu that will see the artist present a new body of work under the title Even A Doll Can Do It, a follow up show to his successful debut with the Dorothy Circus Gallery, Because I'm A Doll, which was presented back in 2013. The new body of works to be found in the exhibition Even A Doll Can Do It will see Kazuki Takamatsu present fifteen new paintings created in what he terms his depth mapping technique, revealing his ghostly x-ray like images of young girls. The Dorothy Circus Gallery was recently home to exhibitions by Roa (see the Suovetaurilia and Roa's Bear article) and Eduardo Kobra (see Kobra in Rome) and Even A Doll Can Do It by Kazuki Takamatsu continues their tradition of offering exciting exhibitions.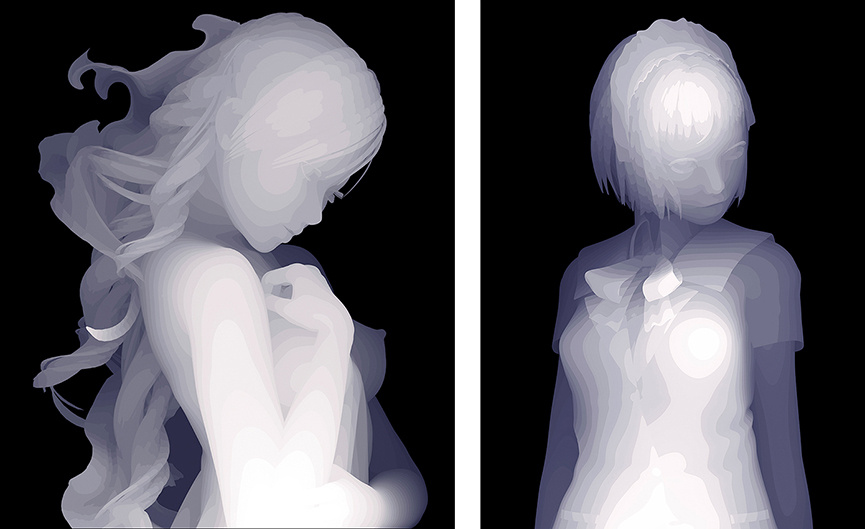 Ghosts of Light
The distinctive imagery of Kazuki Takamatsu to be found in his Even A Doll Can Do It solo exhibition, offers up a floating world of ghostly figures that appear to be part young girls, part dolls, that draw on inspiration from Oriental eroticism, classic manga images coupled with hi-tech development. Kazuki Takamatsu admits to being influenced by the illustrations found in Japanese girls comics and though his images obviously pay homage to traditional anime illustrations, particularly in the theme of portraying young girls, he presents them in a way that makes them appear as if ghosts of light rather than the bold, colourful images we would expect with such imagery. On first seeing the works one can be mistaken for thinking they are digitised images, but they are in fact hand painted with gouache to create a digital effect by the use of a limited palette. The figures in the paintings make for a fascinating mix of cultural roots and popular culture as we get beautiful imagery of school girls with flowing hair while holding guns with Takamatsu exploring themes of good and evil along with the emotional disconnection of the old and adolescent generations of Japan, creating melancholy imagery that hints at the loss of hope with a young generation. Take a look at the works of Julian Opie for a different view of digital painting (Street Portraits) and Ai Yamaguchi (Heart - Earth – Words - Forest) who also uses anime and beauty as an inspiration.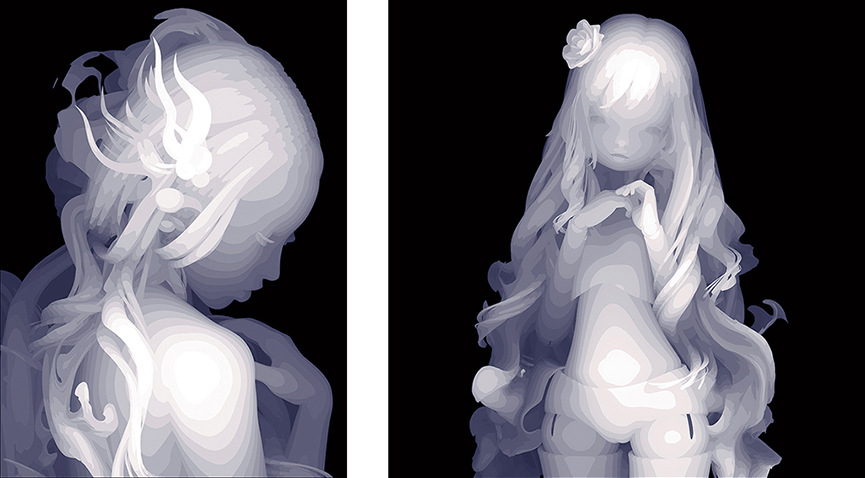 Kazuki Takamatsu
Kazuki Takamatsu was born 1976 in Sendai, Japan, where he still lives and works from, an area that was devastated by the Tohoku earthquake and tsunami in 2011 and left a lasting mark on his art works that often incorporate a feeling of sorrow and loss balanced with a sense of hope and spirituality. The depth mapping technique used by Kazuki Takamatsu makes use of shadow mapping, a computer process used to add shadows to 3D computer graphics, often found in games, as a starting point for his images that appear as a cross between x-rays and holograms, before painstakingly creating his works of art using traditional drawing techniques, the use of airbrush and painting with gouache, which results in surreal paintings with a great depth to them. You may also enjoy reading 1010 at Hashimoto Contemporary, MR.'s Japanese Neo-Pop (about the artist MR.), Shohei Otomo and 10 Japanese Artists Under 50.
Even A Doll Can Do It by Kazuki Takamatsu will open at The Dorothy Circus Gallery, Rome on 14th February, 2015 and run until 4th April, 2015. Opening reception 14th February, 2015 7.30pm.
For more ghostly anime sign up to My Widewalls today!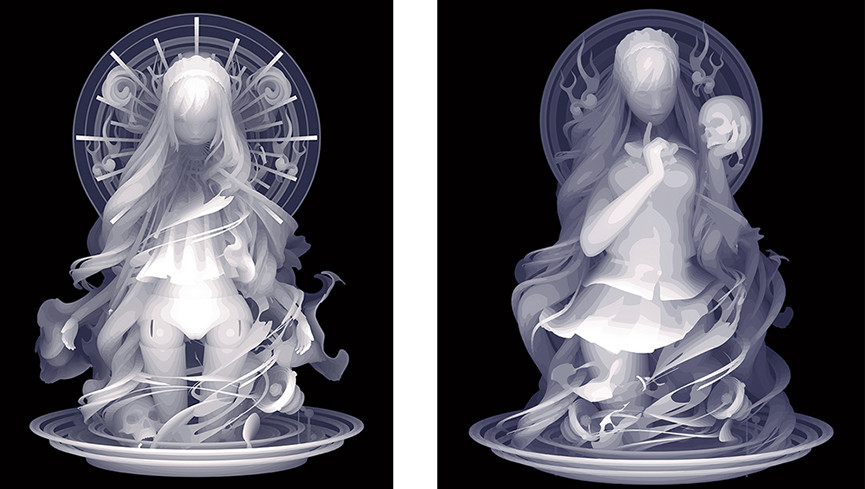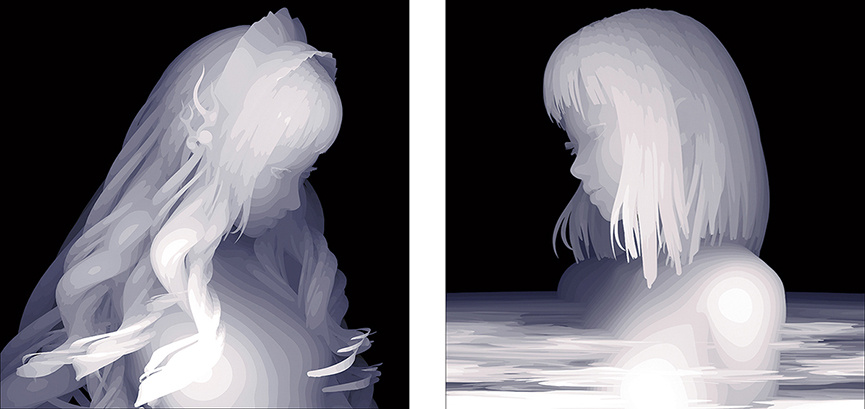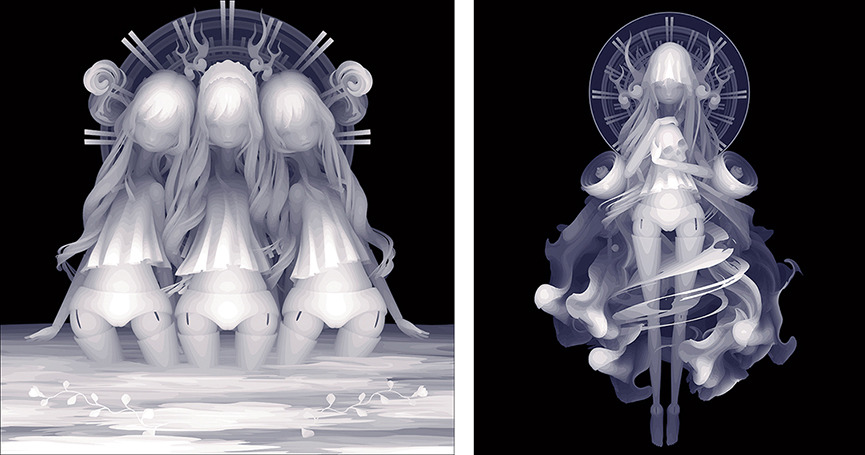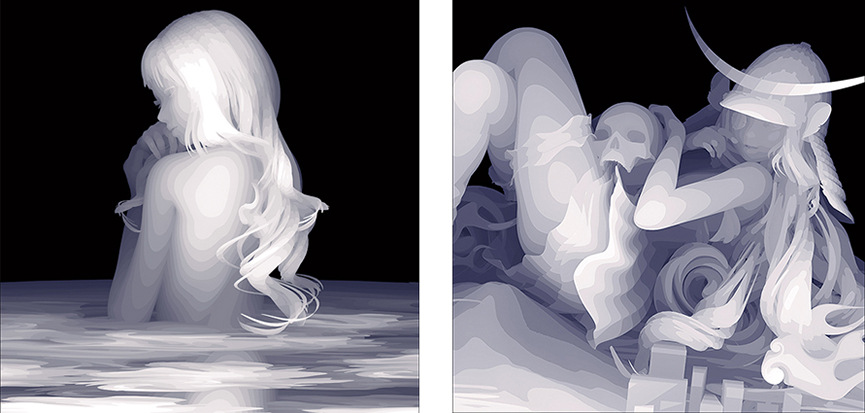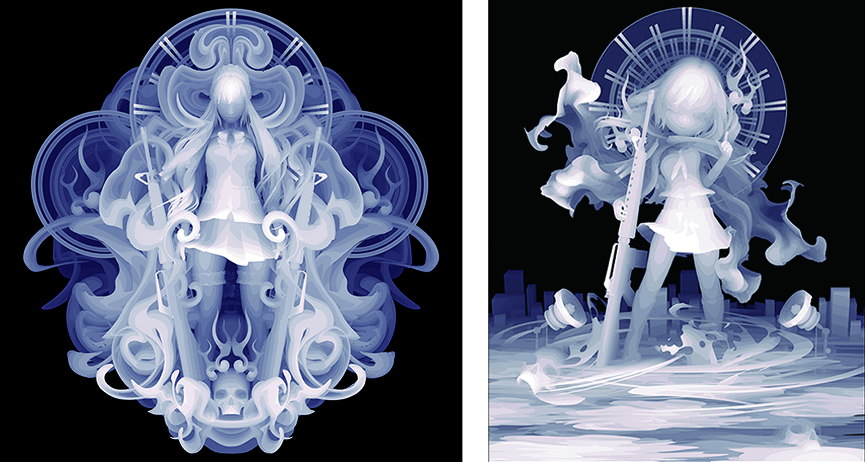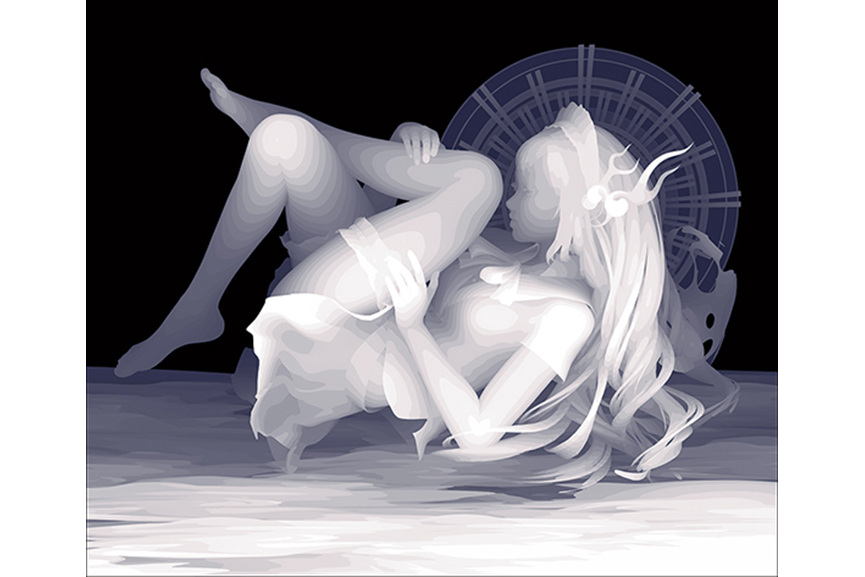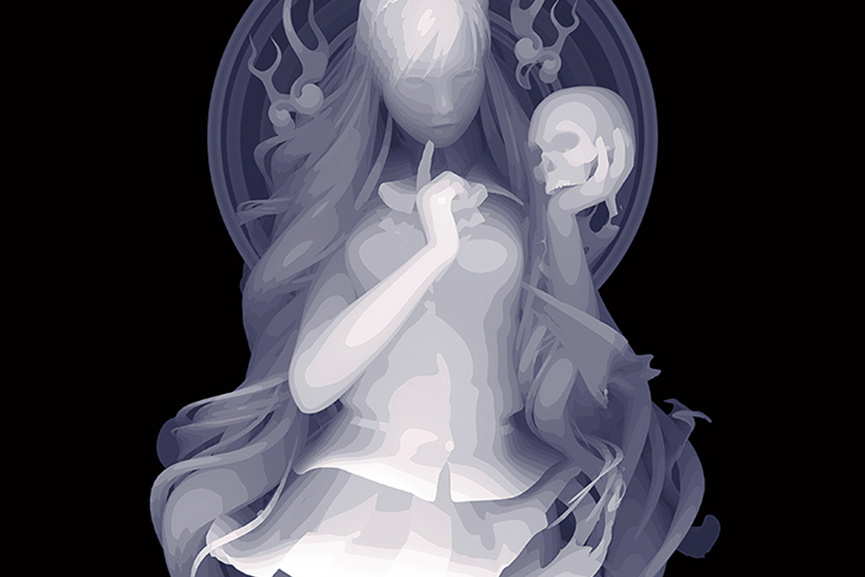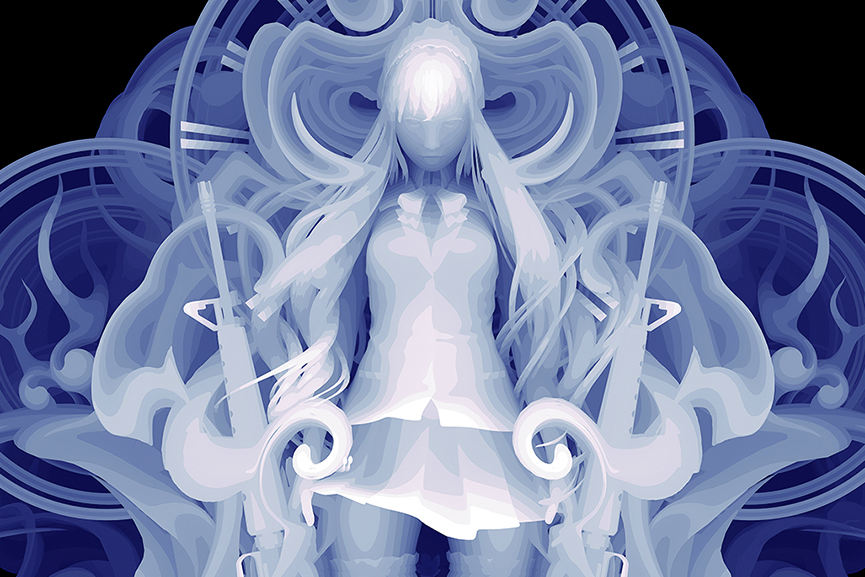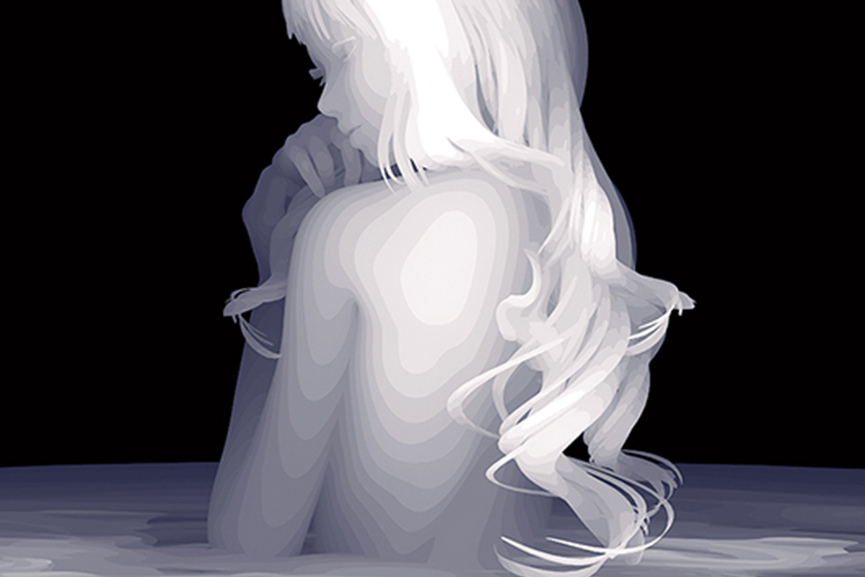 All images courtesy of Dorothy Circus Gallery.