After a lot of speculating, the information about who will get the honor of painting the portraits of Barack and Michelle Obama was finally made public - the previous president and his first lady have decided to hire Kehinde Wiley, a widely popular artist based in New York, and the lesser known, but still exciting up-and-coming Baltimore-based artist Amy Sherald. These two masters of portraiture will be the first black artists to officially paint a presidential couple.
The portraits of The Obamas, which are planned to become a part of the National Portrait Gallery's permanent collection, are scheduled to be unveiled early next year, after which President Obama's picture will hang with portraits of all 43 presidents who served before him. Until then, his spot in the NPG's America's Presidents Gallery will continue to be held by a diptych of Woodburytype portraits by Chuck Close.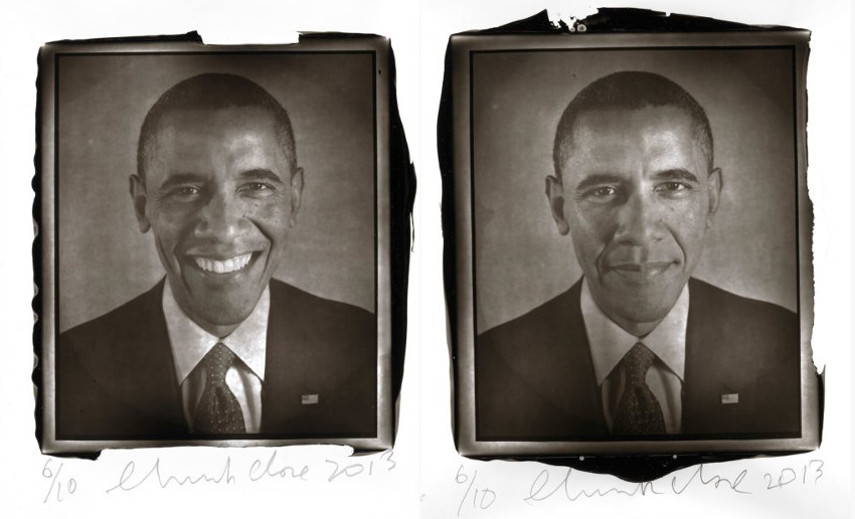 Masters of Portraiture
Both Amy Sherald and Kehinde Wiley have achieved success as artists, especially Wiley who is renowned for his photo-realistic style and the ability to juxtapose themes. Sherald, on the other hand, is more of a up-and-coming painter who is still working on establishing a name for herself - a goal that will undoubtedly be closer to realization as she finishes the official portrait of Michelle Obama. Both of these talented artists were chosen for their painterly ability, but also because of the fact their work reflects the power and potential of portraiture in the 21st century.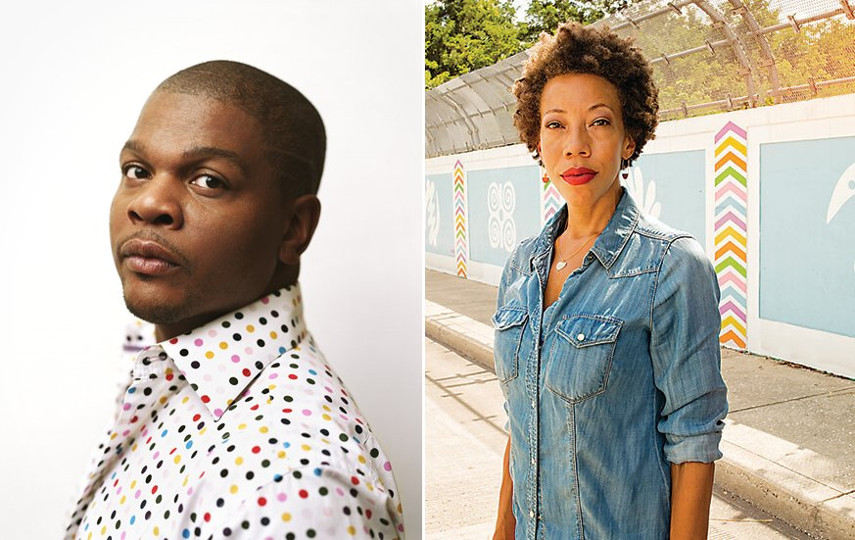 Kehinde Wiley
Known for his distinctive portraiture, Kehinde Wiley is a contemporary African American painter who juxtaposes urban symbols of hip hop, such as hoodies and baseball caps, with aristocratic poses and backdrops. Wiley made a name for himself by depicting African American men in the style of the Old Masters, showing a remarkable talent for making photo-realistic portraits. Based in the Big Apple, this artist usually works on large-scale canvases which he fills to brim with art historical references placed upon patterned, colorful backgrounds. His distinctive style, although ironically probably the main reason why President Obama decided to hire him, will be precisely what separates Kehinde Wiley from all the other artists who made the works hanging in the NPG's permanent collection at this moment.
Now officially chosen as the artist who will paint the NPG portrait of Barack Obama, Wiley has already spoke publicly about the previous president without hiding the admiration he has for him. Kehinde revealed how he feels about Obama in a BBC interview by stating, among other things, that he sees Barack as "a signal that this nation will continue to redefine what it means to push beyond the borders of what's possible." Interestingly, he also spoke about how he would love to eventually be the one to do Obama's official portrait: "I think it would be really interesting to paint Obama. I've done several studies in the past, I've sort of worked out different strategies about how that would be, but it's a very curious possibility. We'll see where that goes." And now, five years after this interview, Kehinde Wiley will have a chance to back his words.
Kehinde Wiley - A New Republic
Amy Sherald
Amy Sherald, a Baltimore-based artist who will be painting the picture of Michelle Obama, works on minimalist portraits of black Americans. Although notably less well-known than Kehinde Wiley, she already has a few shows under her belt, most notably the two exhibitions held at Monique Meloche Gallery and the solo show planned to be hosted by Contemporary Art Museum St. Louis in 2018. Furthermore, her Grand Dame Queenie (2012) is being held at the National Museum of African-American History and Culture. Now, her body of work will be expanded with a portrait of Michelle Obama.
Sherald, who won a National Portrait Gallery prize last year, mostly paints portraits of black men and women with colorful backgrounds and clothing. She has a keen ability to deduce elements of the image without compromising the visual effect, so the majority of her portraits are underlined by a skilled note of Minimalism. Just like the painter chosen to do Barack's portrait, Sherald as well appreciates bright colors as her cheerful backgrounds and subject's fashionable clothing contrast with the surreal figures characterized by their skin painted in shades of gray.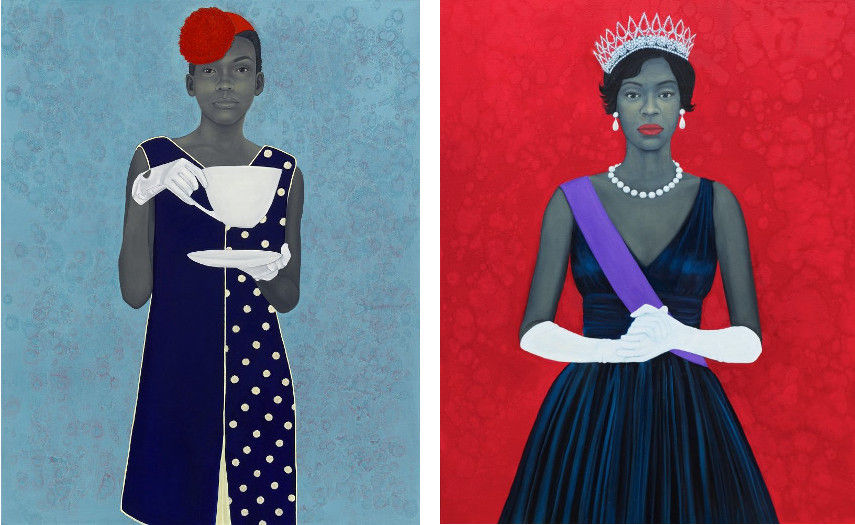 What the Portraits of The Obamas Truly Mean
During their time in office, Barack and Michelle Obama brought a lot of works made by both confirmed and up-and-coming black artists to the White House's hallowed walls. Keeping that in perspective, it's rather fitting that their last two official presidential art commissions will be sent to both a very prestigious artist and the one that's still working on her reputation. While they were still in office, Barack and Michelle Obama collected a wide array of artworks, including the pieces made by abstract expressionist Alma Thomas, folk artist William H. Johnson and conceptual artist Glenn Ligon. Of course, the Obamas will continue to support the arts beyond their term through their recently announced Obama Foundation Fellowship, an organization that will dedicate its efforts towards making sure the emerging artists, among other professions, will get a chance to be seen.
However, all the facts stated above are not able to rival the biggest positive of the Obamas' portrait commission. Although the White House commissioned black Alabaman artist Simmie Knox to paint the Clintons in 2000, Kehinde Wiley and Amy Sherald are the first black artists hired by the Smithsonian to do portraits of a former president and his first lady since they started commissioning these kinds of portraits in 1994. This will undoubtedly soon be observed as a true milestone of both the US history and its culture, as well as yet another turning point that will be linked to the time Obama spent at the helm of the States. With that being said, WideWalls congratulates the artists and hopes that the portraits prove worthy of the hype surrounding them.
Featured images: Photo of Barack Obama and Michelle Obama, via theartnewspaper.com; Amy Sherald, via trbimg.com; Kehinde Wiley, via yalealumniartleague.org. All images used for illustrative purposes only.