The night has been perceived through history as the time of the day when evil forces become present, when the otherworldly voices can be heard, and the supernatural powers are embodied in the figure of the prince of darkness - the Devil himself. Such an image gradually changed with the invention of electricity and the erection of large cities; however, the night remained intriguing especially for the artists who found it poetical and liberating.
That is how nocturnal cityscape became a sort of an autonomous genre, with a multitude of variations. A good example that the night in the city fascinates contemporary artists can be found in the recent paintings by Keita Morimoto, who is best known for eerie urban paintings based on art history references. With those works to be presented at Nicholas Metivier Gallery, the artist moves further in the exploration of the night scenes largely inspired by the city of Toronto.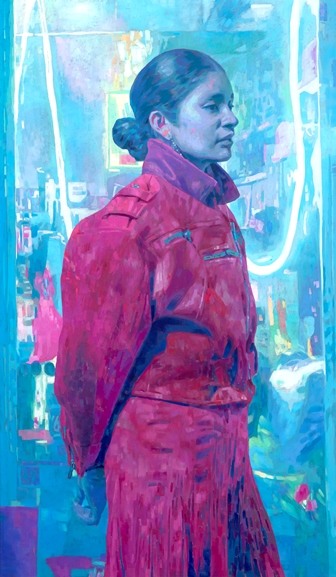 The Domains of A Burgeoning Artist
The Japanese-born Canadian artist Keita Morimoto has exhibited in Canada and the United States; his 2014 exhibition Nightwatchers at the Museum of Contemporary Canadian Art gained significant critical acclaim, leading him to become a finalist in the RBC Painting Competition.
With the new works, Morimoto explores the nocturnal theme further by accentuating the dramatic quality of twilight when all inhibitions become released. Such an electrifying atmosphere is achieved with the street lights which appear as the portals into the other worlds.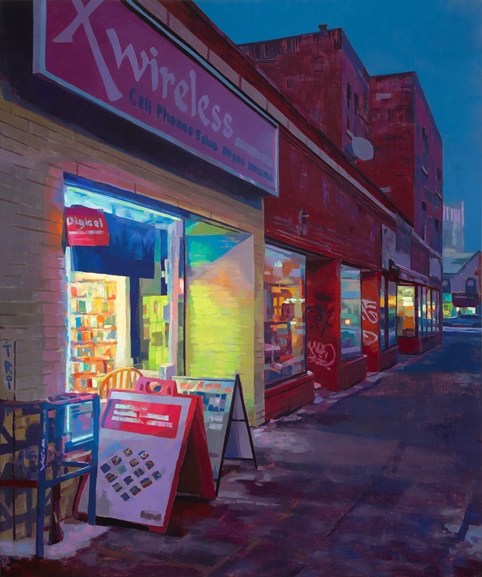 The Nocturnal Cityscapes
Morimoto meticulously depicts the city's atmosphere by paying special attention to every detail from alienated figures to streetlamps and windows. The overall impression is slightly futuristic and is reminiscent of the 1980s sci-fi movies like Blade Runner, although numerous paintings served the artist as influences: for instance, Claude Monet's series featuring the façade of Rouen Cathedral or the paintings of bamboo in four seasons by the 15th-century Japanese artist, Tosa Mitsunobu. Morimoto adds:
At the center of the exhibition is a painting of unprecedented scale and ambition, an eight by eighteen-foot triptych depicting a view looking east from a high rise in downtown Toronto.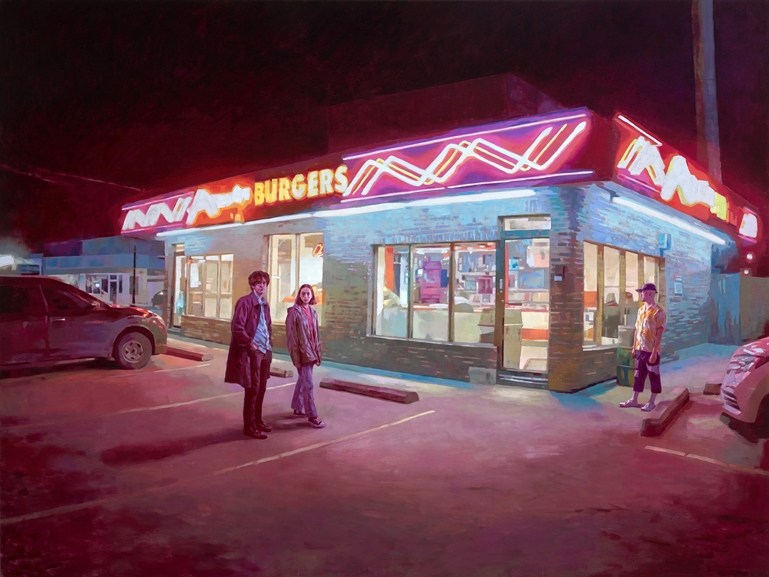 Keita Morimoto at Nicholas Metivier Gallery
The upcoming exhibition is the artist's third exhibition at the gallery, and it will for definite show his artistic growth and the grandeur of his painterly style.
Keita Morimoto: Garden of Light will be on display at Nicholas Metivier Gallery in Toronto, Canada from 6 until 29 February 2020.
Featured image: Keita Morimoto - Garden of Light, 2019. Acrylic and oil on linen, 96 x 216 in. Courtesy of Nicholas Metivier Gallery, Toronto