During his tragically short but prolific artistic career, Keith Haring has left a deep mark in the world of contemporary art, inspiring generations of future artists. An artist who emerged from the vibrant dance-club and street art scene of 1980s New York before becoming celebrated in galleries and museums worldwide, Haring became known for the unique energy and optimism of his art.
99 Cents Fine Art in New York is currently showing a significant section from his mural Untitled (FDR NY) from 1984. Created in situ on a pre-existing fence, the mural ran along nearly 300 feet of the New York City highway and was visible for most of the year. Currently on view are two of these steel panels that once lined the FDR Drive. Instead in a gallery space, the murals are on view in a storefront in Chinatown, honoring Haring's desire to make his art available to everyone.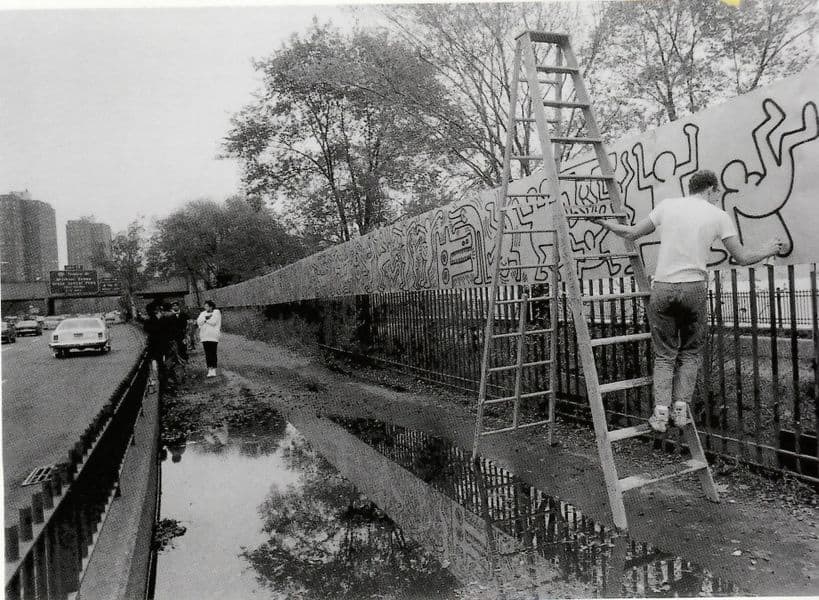 Making Art Accessible
An artist and social activist, Keith Haring created work that was socially engaged, expressing his own personal views on a variety of social issues. Throughout his heavily politicized work, he tackled everything from Apartheid in South Africa to the AIDS epidemic.
Above all, Haring wanted to make art available to everyone. Therefore, he worked frequently in the public, placing his work in the world. He once said:
If I only made paintings in a gallery, I would probably be frustrated.
In 1984, he created a mural of an astounding 255 feet in length along a fence that lined FDR Drive at Asphalt Green Park in New York City. Spray-painting on metal panels, Haring created a unique continuous frieze. Created in situ throughout the year, the 30 or so panels were taken down in 1985 and subsequently dispersed.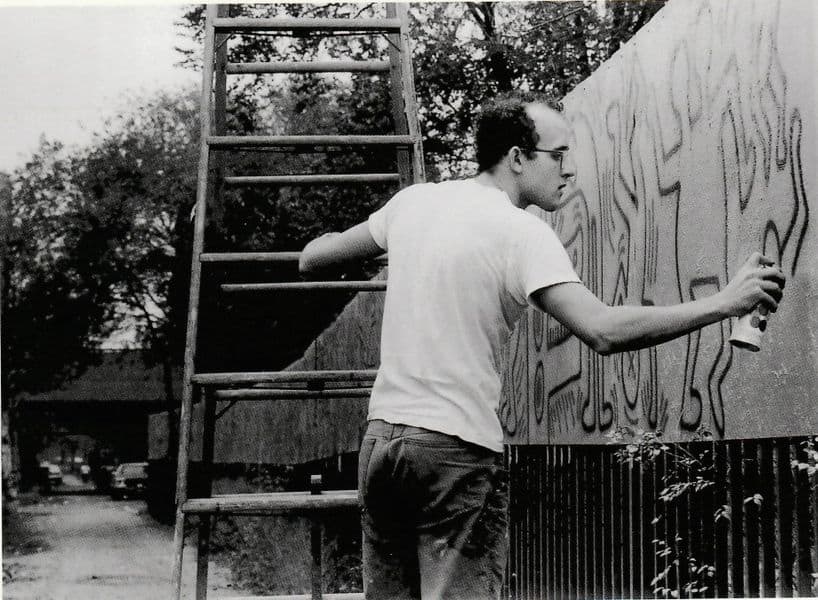 Recovered Section on View
A recovered section of Keith Haring's Untitled (FDR NY) is now on view in Chinatown, a neighborhood the artist frequented from his nearby studio on Broadway.
The panels feature some of his iconic motifs, such as dancing and breakdancing figures, a figure with a TV set head, and a large barking dog. Wear is evident, especially on the left-hand panel that is partially covered with graffiti. This further evidences the work's presence in the world, and as the artist wrote in his journal in 1989, it "somehow… makes it look even better."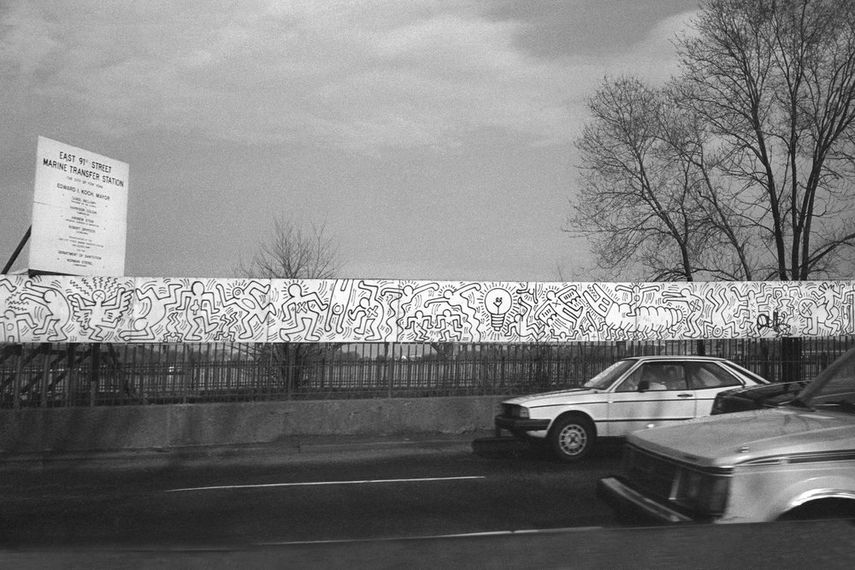 Keith Haring Mural in New York
Placed in a storefront and viewable 24 hours a day, the display of Unitled (FDR NY) is in keeping with Haring's desire to make art available to all, but it also emphasizes the accessibility inherent in street art. In this way, the gallery brought the work where it belongs - to the street and to everyone.
Hosted by 99 Cents Fine Art, the mural Untitled (FDR NY) by Keith Haring is on view at 167 Canal St. in New York until April 30th, 2018.
Featured images: Keith Haring - Untitled (FDR NY) #3 & #4, 1984, spray enamel paint on metal, 48 × 204 × 3 1:4 in; Photo by Charles Benton © Charles Benton Keith Haring artwork © Keith Haring Foundation; Keith Haring - Untitled (FDR NY), 1984. Photo by Eric Kroll © Eric Kroll. All images courtesy of 99 Cents Fine Art.