The online store Gallery98, is having a new exhibit of Keith Haring's work focused on the period of 1980s. This online exhibition is titled Ephemera 1979-1990, and it displays Haring's design pieces and publications in the form of posters, postcards, Xeroxed handouts, album covers, catalogs, clothing, a first edition of his first ever book containing an original drawing and even a pin and a plastic bag with Keith Haring signature. Collectors of Keith Haring's art and memorabilia should revel in this fantastic display of the pop artist's commercial work. Title of the online exhibition pretty much explains the nature of items showcased here. They are ephemeral, originally not meant to have any long lasting value, examples of highly circulated prints and reproductive material.
Ephemera
Young pop artist did create imagery on the verge of commercial. His graphic men, symbols, and street art influences were always well received among both the masses and the art professionals. Although Haring defined his glyphic pictorial language early on, he never limited himself to only one media, as he shifted between canvases, walls, papers, murals, prints, designs or illustrations for a vast variety of marketing uses. The fact that his bold contoured figures filled with solid color and expressive in gesture were more than ideal for printing, comes as no surprise at all. Visually playful and conceptually intriguing, Keith Haring's art was a welcome design wanted by many celebrity performers on covers of their singles and EPs - one of the items at this online exhibition is a record sleeve for David Bowie's 45 single 'Without You' from 1983. Even though all of the items presented at the Ephemera online exhibit have a momentary nature in essence, each of them testifies to a particular time of the artist's life and the evolution of his style, and today they can be regarded as art objects retaining a timeless and original aesthetics.
Pictures from Ephemera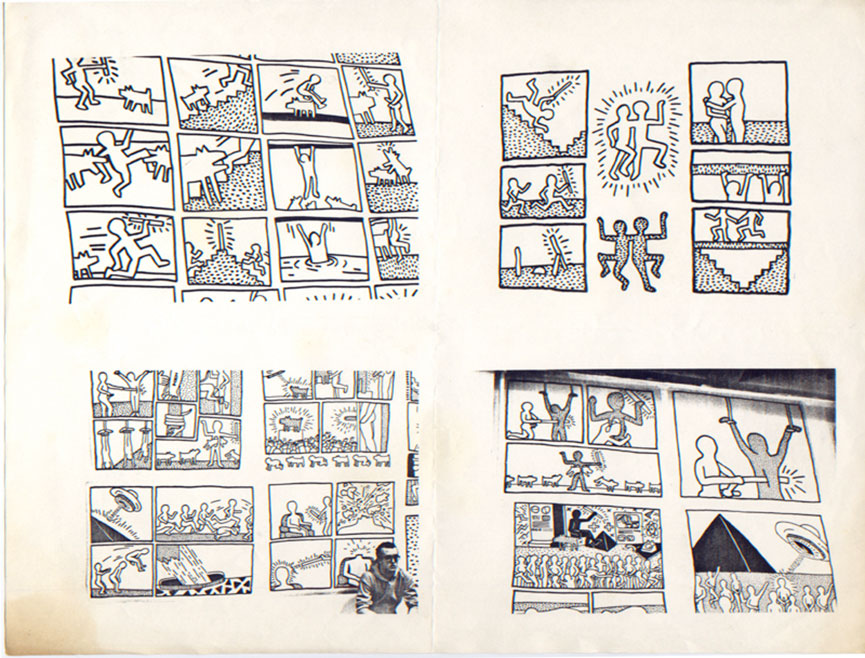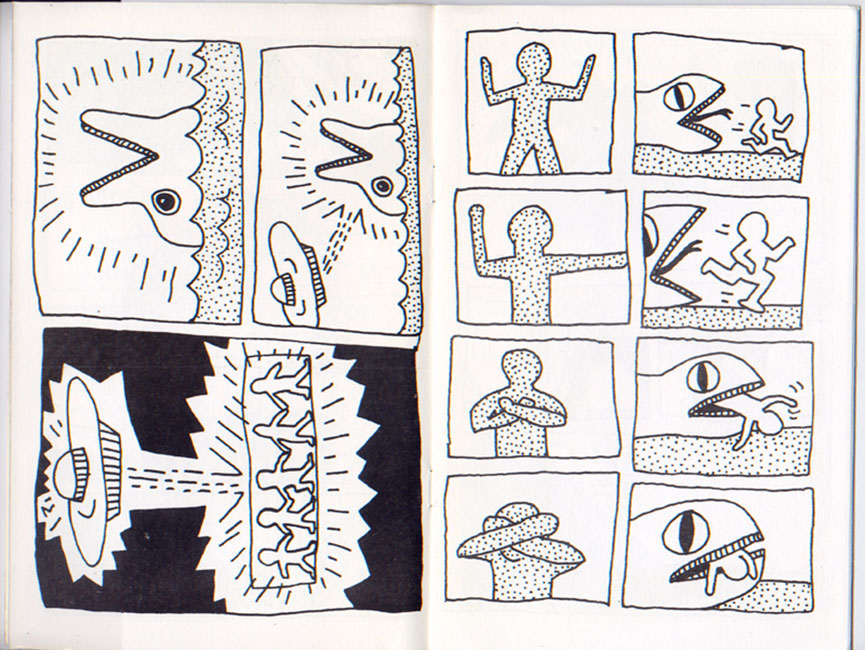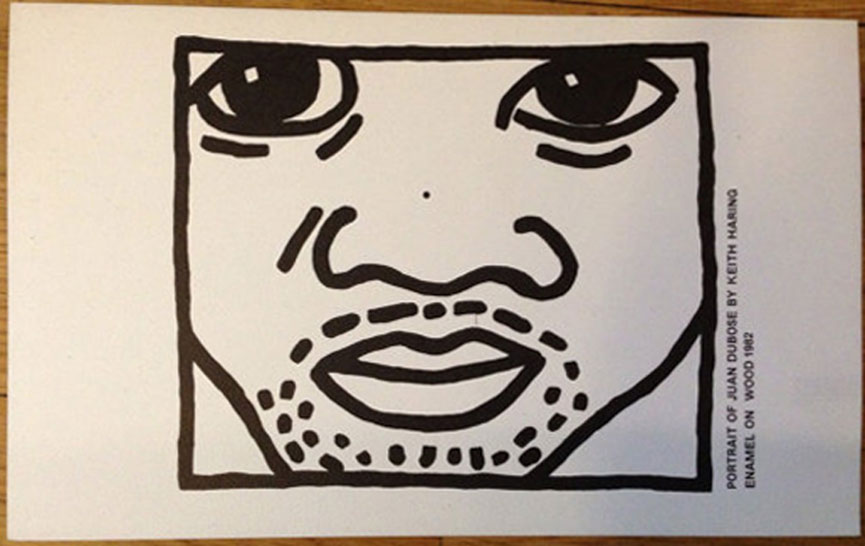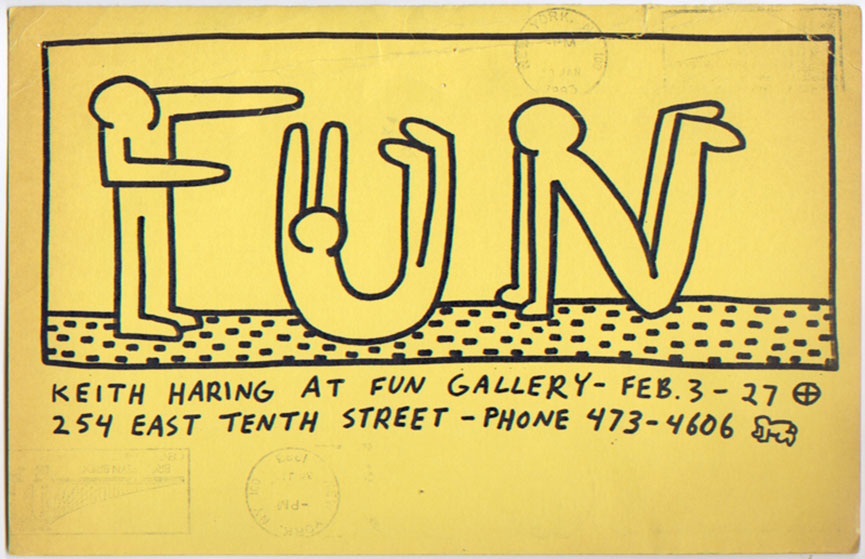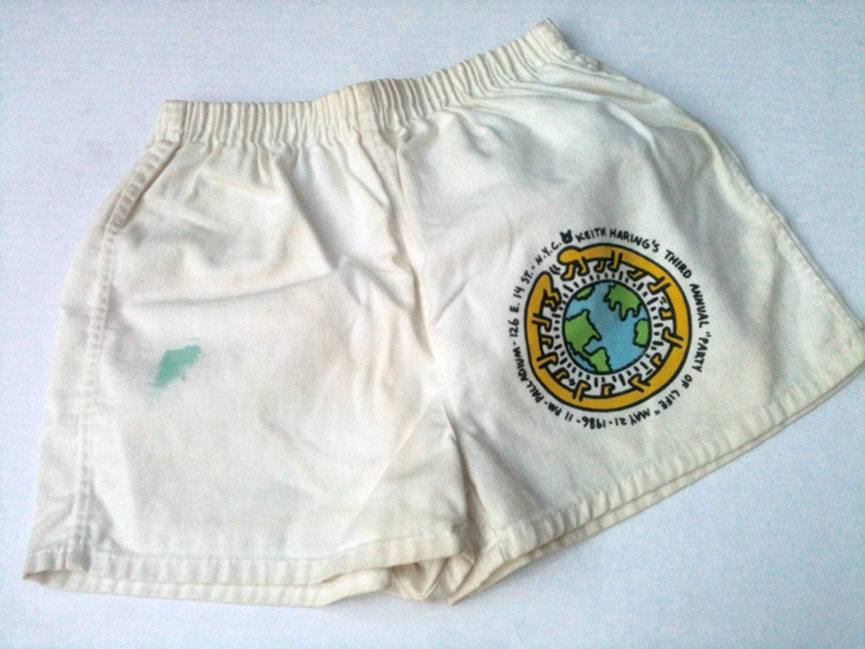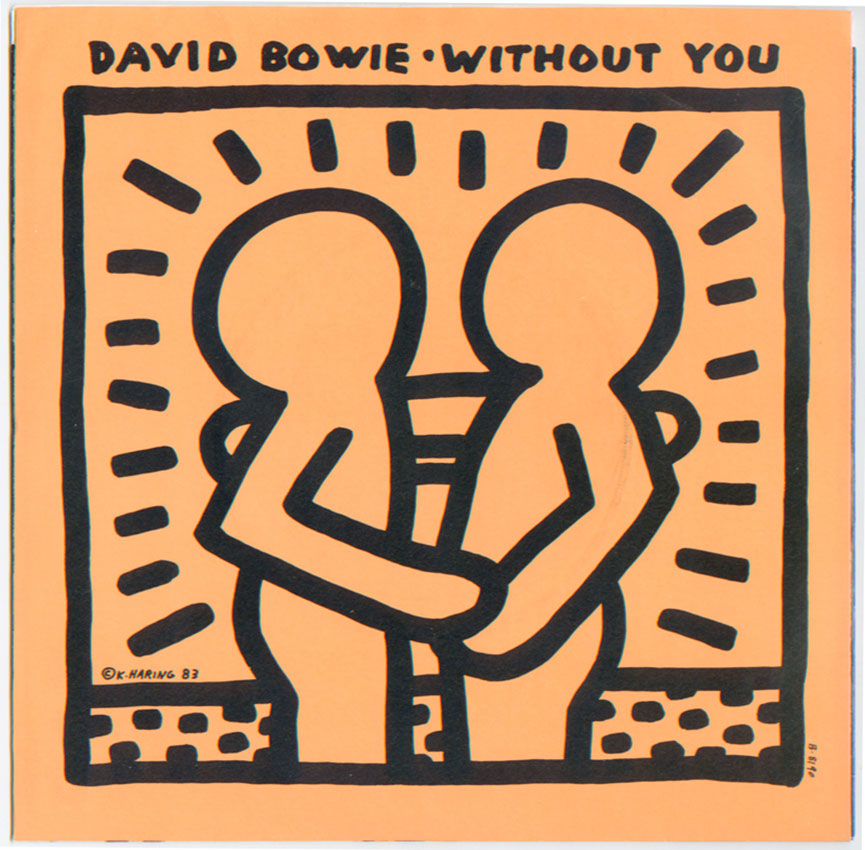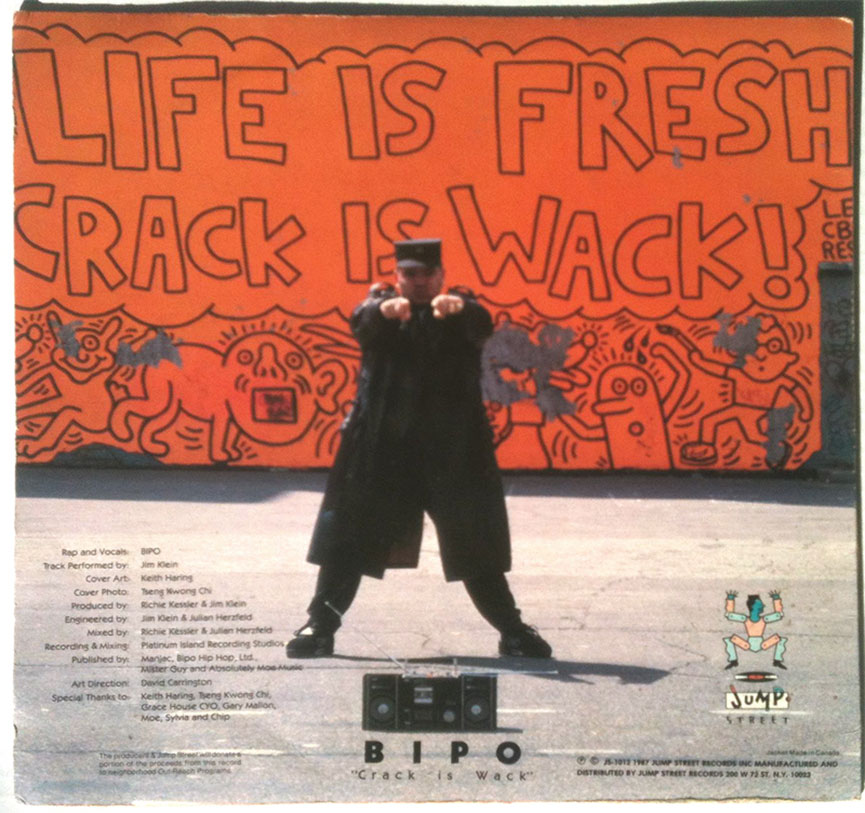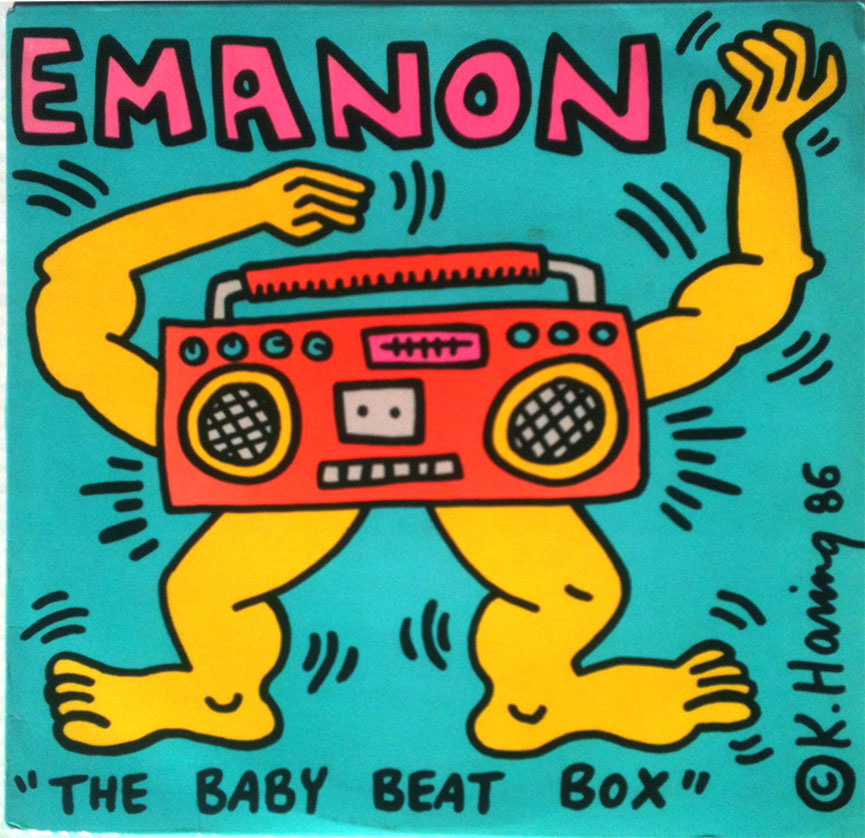 Keith Haring in the 70's & 80's
The art scene of the late 1970s and early 1980s held ephemera in high regard, as it was extremely sought after for various purposes. It was one of the ways in which fresh and young art makers who came to New York could make a living and establish themselves in another way. Seeking creative channels, some of these artists entered the world of street art, where art and advertising collided, and some took part in shows held at nightclubs, intertwining the visual arts with modern music and performance, conjuring a new form of popular entertainment. As rich collectors were not interested in no-names generally, the young creative were happy to take on market-related jobs, since charging even low rates was more profitable than nothing. The urban society of the period was largely oriented towards a specific post-pop aesthetics, and this created a lot of space for images that could be replicated in great quantities. Communicative images of Keith Haring, his witty constructs and quick production, as well as his character of a social butterfly enabled him to thrive in this new artistic environment. Along with covers, posters or cards produced for a cause he believed in, Haring used to make handouts or cheap multiple prints that were distributed among his fans. This unique online exhibition features Keith Haring's very first publication spruced up with an original drawing on the back cover; Palladium nightclub invitation on a pair of shorts; a poster for Haring's show at the Tony Shafrazi Gallery and other street and urban art infused items with Haring original concept.
Pictures retrieved from: Gallery98