During his tragically short but prolific artistic career, Keith Haring played a key role in his generation's counterculture, leaving a deep mark on the world of contemporary art. Coming from the vibrant dance club and street art scene, Haring became known for the recognizable style of bold lines and bright colors, as well as the unique energy and optimism of his art.
The first major exhibition in the UK of this iconic American artist will soon come to Tate Liverpool. Simply titled Keith Haring, it brings together more than 85 works, including large-scale drawings and paintings, demonstrating the breadth of the artist's practice. Majority of these works will be on view in the UK for the first time. "Tate Liverpool is proud to be bringing this major exhibition and reassessment of Keith Haring to the city," said Helen Legg, Tate Liverpool Director.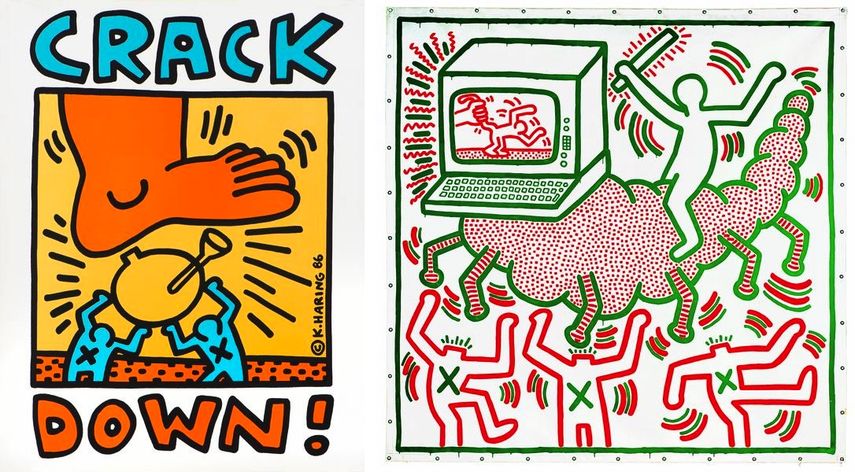 A Prolific Artist and Activist
A unique presence in 1980s New York, Keith Haring developed a distinct visual language characterized by barking dogs, flying saucers, television heads, radiant baby or dancing figures. Through this symbolic and animated style, he communicated a number of pressing issues of the time, from nuclear proliferation to AIDS to the environment to income inequality to racism and apartheid.
Strongly believing that art should belong to the community, he often chose to work directly with and within public space. He once commented:
I remember most clearly an afternoon of drawing … All kinds of people would stop and look at the huge drawing and many were eager to comment on their feelings toward it. This was the first time I realized how many people could enjoy art if they were given the chance. These were not the people I saw in the museums or in the galleries but a cross-section of humanity that cut across all boundaries.
Diagnosed with HIV in 1988, Haring spent his final years focusing on creating images for AIDS and children's programs. It is his work as an AIDS activist and educator that remains his most essential legacy.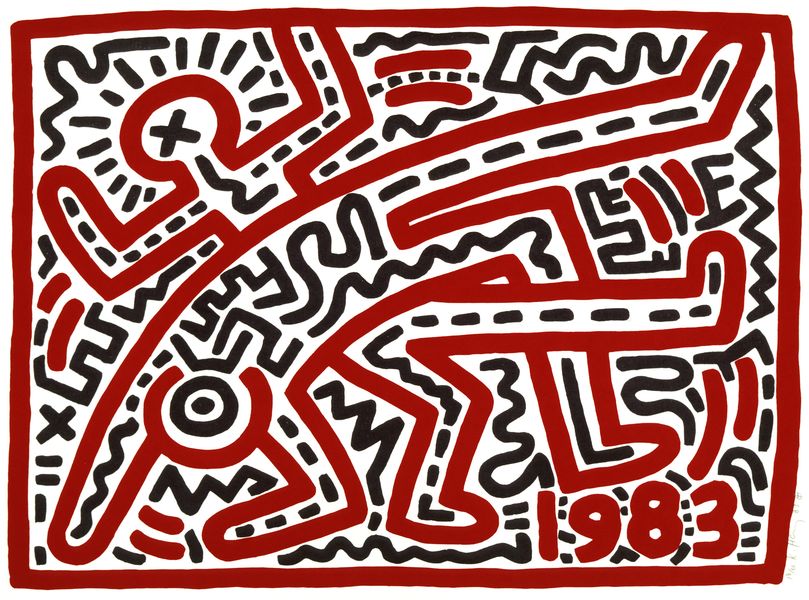 A Comprehensive Retrospective
Haring's seemingly spontaneous style reflected the energies of his era, from space travel and robotics to video games. The visitors of Tate Liverpool will have an opportunity to experience the spirit of these times through rarely seen archival documents, flyers, posters, video and photographs. The exhibition will also feature Haring's immersive "black light" installation from 1982, presented under UV light accompanied by hip-hop music.
The visitors will also have an opportunity to learn more about the performative nature of Haring's work, from his live chalk drawings on the New York subway to working with artist and photographer Tseng Kwong Chi who documented Haring's practice.
Among highlights of the show is the 1989 poster Ignorance = Fear, demonstrating the artist's tireless activism.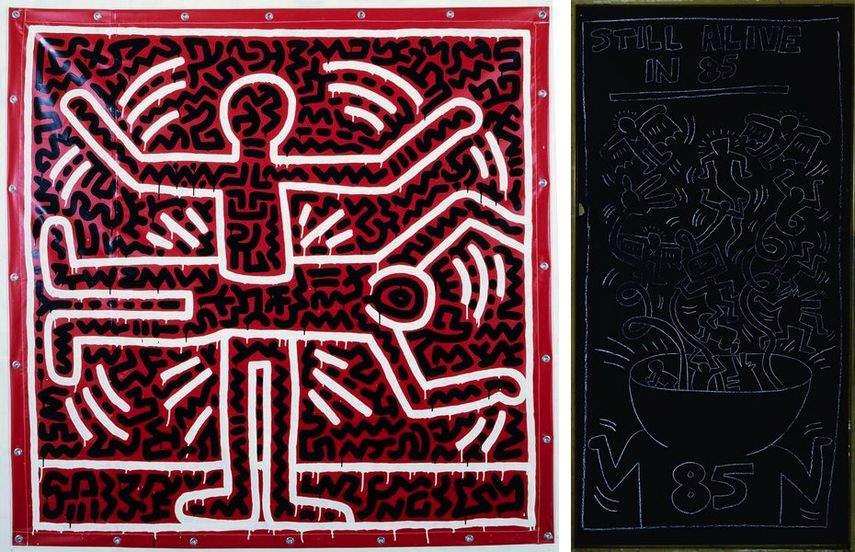 Keith Haring Exhibition at Tate Liverpool
The exhibition Keith Haring will be on view at Tate Liverpool from June 14th until November 10th, 2019.
Curated by Darren Pih, Curator, Exhibitions & Displays, and Tamar Hemmes, Assistant Curator, Tate Liverpool and realized in collaboration with Tate Liverpool, the Keith Haring Foundation and in partnership with Centre for Fine Arts (BOZAR), Brussels, and Museum Folkwang, Essen, the exhibition will tour BOZAR in Brussels from December 5th, 2019 until April 19th, 2020 and Museum Folkwang in Essen from May 22nd until September 6th, 2020.
Featured images: Keith Haring - Ignorance = Fear, 1989. Poster, 660 x 1141 mm. Collection Noirmontartproduction, Paris © Keith Haring Foundation/ Collection Noirmontartproduction, Paris; Untitled, 1980. Ink on Bristol board, 510 x 660 mm. Collection of the Keith Haring Foundation © Keith Haring Foundation; Safe Sex!, 1987. Poster, 798 x 743 mm. Collection Noirmontartproduction, Paris © Keith Haring Foundation/ Collection Noirmontartproduction, Paris. All images courtesy of Tate Liverpool.