Keith Haring's exhibition Languages opened recently at Fales Library of the New York University. The show focuses on archived and seldom displayed objects and videos created in the period between 1979 and 1981. The exhibit is open Monday to Friday from 10am to 5:30pm, and it will close on February 28 the coming year. Among 130 exposed objects on the Languages exhibition, curated by Andrew Blackley, Haring's text based films, collages, notes and different sketches found their place. The language exercises Haring conducted were the base upon which he later developed his iconic imagery. Blackey approached Haring's work from a different angle and opened a new viewpoint for scholars to see the artist's linguistic studies. This in particular may be interesting for graffiti enthusiasts, since it is known how Haring's images had a strong impact on old school graffiti, and it is documented that he had written graffiti himself.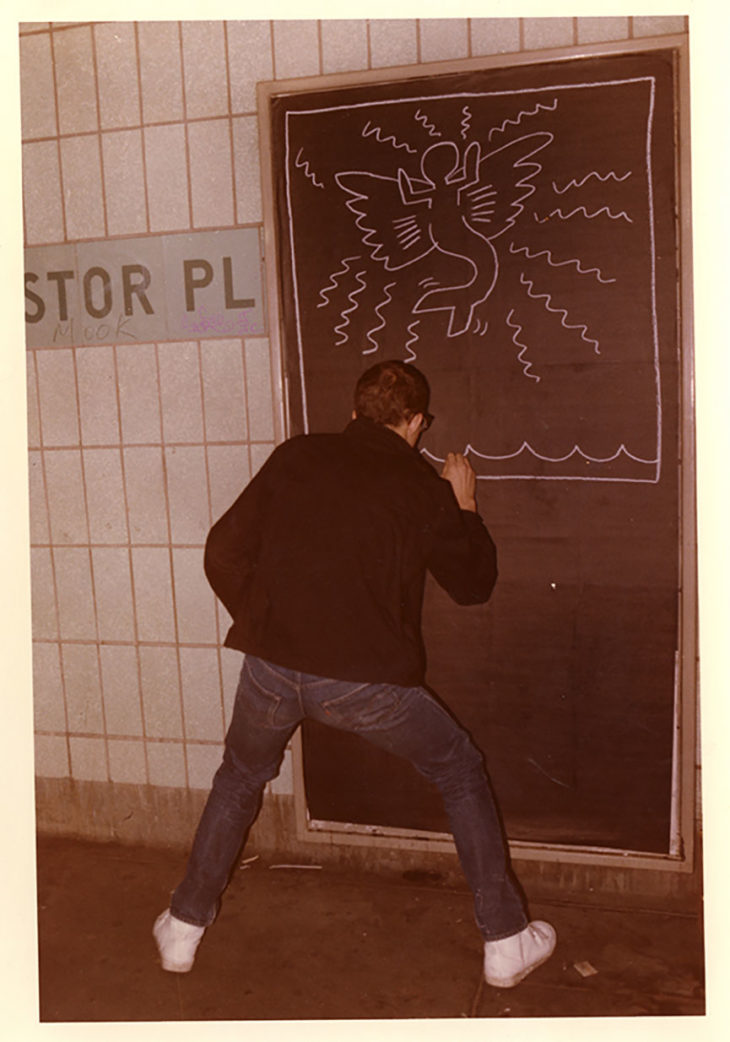 Keith Haring on Film
Videos screened at the show contain works like Lick Fat Boys, Phonics and Videotape for Two Monitors. Every video is composed upon the carefully constructed system of extensive repetition and substitution, while some seem to be rewritten live, since they were performed from memory. The video Lick Fat Boys was scripted according to one of Haring's notebooks with Art Boy Sin anagram arranged in particular order, in which letters from First National Bank caption were used. He reads words combinations repetitively until the title sentence emerges. Implications of Haring's symbolic drawings and wall paintings, along with open homosexual references, can be read from the 1980 film Phonics, also showcased at Languages exhibition. The artist shot several of his friends (Kenny Scharf being one of them) speaking out diverse combinations of letters, attached to the wall behind them. As they are pronouncing their characters, the word anal flutters over the frame, while at times the sound is distorted to the point of not being understandable. The year when he shot the Phonics video, Keith Haring started drawing his unique, recognizable glyphic shapes that he would then write on walls in the subway and on buildings as graffiti. This action has taken the subversive personal statements of the artist into public and made his art known.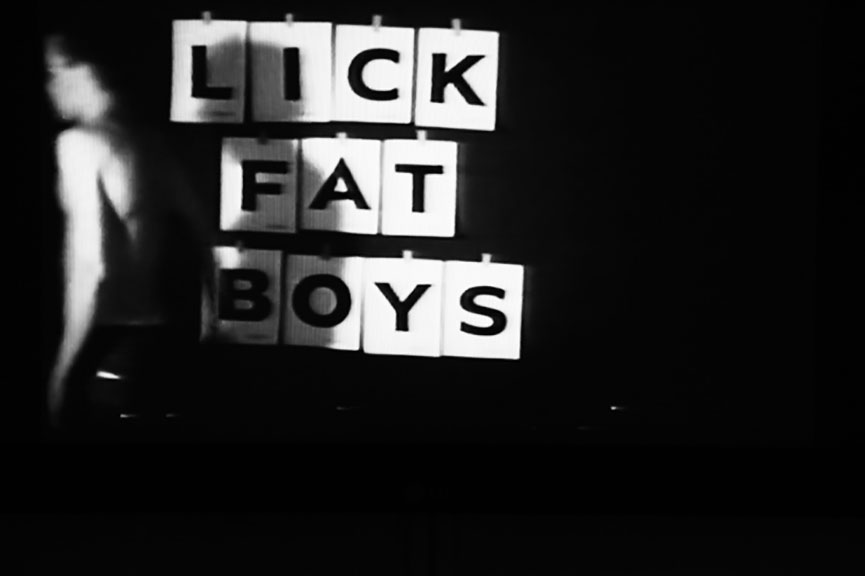 Haring's Notebook
Haring's notebooks testify to the extent of his preoccupation with the written. He experimented in order to reveal a language that had no restrictions, so he would be enabled to address issues that were largely banned at the time. The collages explore the paradoxical duality of written context and a different work showcases a new alphabet Haring created out of his symbols and shapes and the attempt to write in it.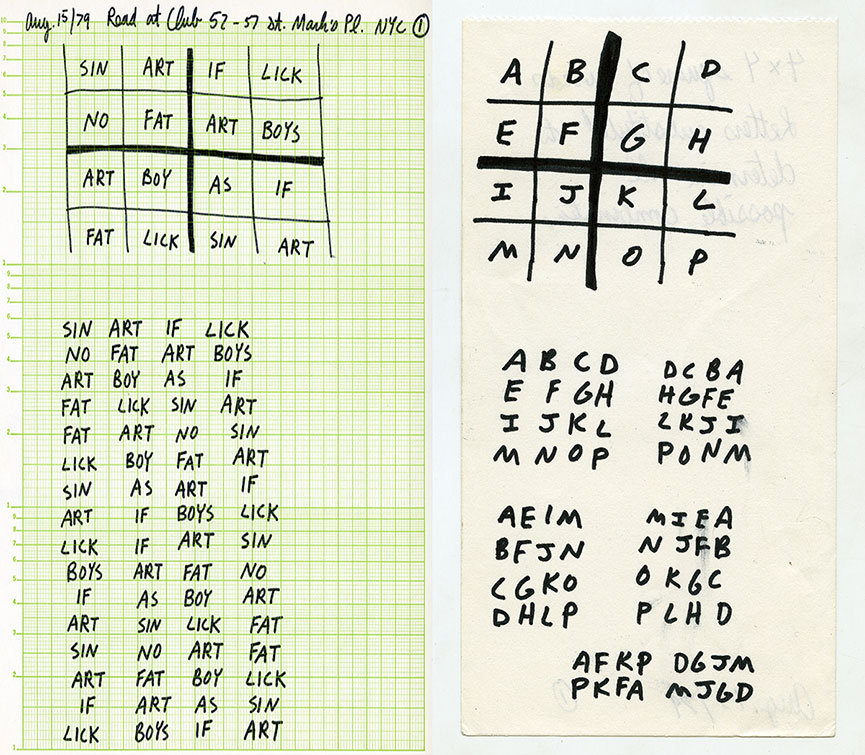 Keith Haring - Background
Keith Haring is known today as one of the most prominent artists that stood out of the rich creative scene of the downtown New York in the 70's and 80's. We know this East Village art master as one of the greatest influences of the early graffiti art, who managed to merge verbal and visual languages into one.