Spoke Art Gallery prepared an exquisite exhibition for its San Francisco studio, a show that will aim to take the city by storm in November. Brides of Summer will be a solo presentation of works by Kelsey Beckett, a Michigan-native illustrator and fine artist known for her delicate pictorial characters and elegant underlying narratives.
Mainly working in acrylic and oil, Kelsey Beckett is currently expanding her body of work, building upon what is already a very impressive portfolio. Her latest paintings and drawings, many of which will be presented in the Brides of Summer exhibition, explore the verdant lushness of summer and youth with the impending change of seasons, a metaphor for finality and the loss of purity.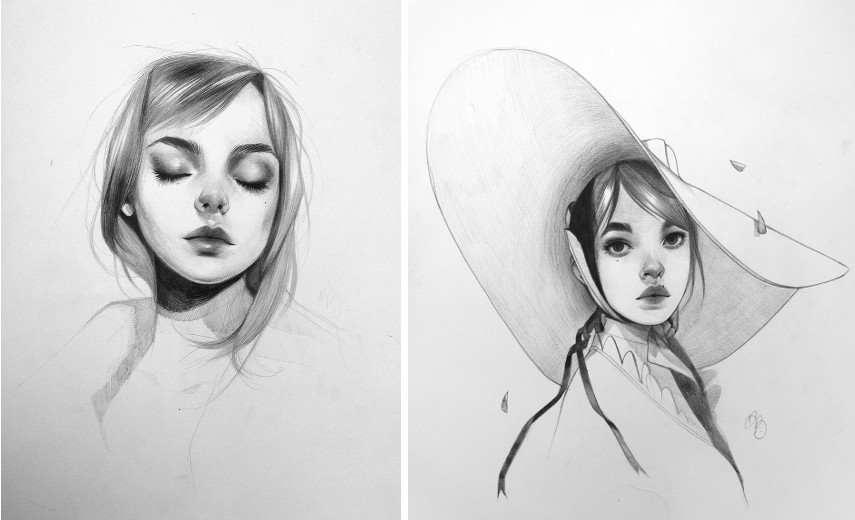 Brides of Summer
The forthcoming show set to take place at Spoke Art Gallery in San Francisco will present a range of oil paintings and graphite drawings that will demonstrate what currently preoccupies Kelsey Beckett's creative mind.
Brides of Summer will be treating the complimentary and dynamic relationship between nature and femininity as its central motif. It will deal with this broad and challenging subject by featuring Beckett's distinct characters, adorned and surrounded by sumptuous flora.
Each of these subjects is masterfully rendered, evoking a feeling of a sultry summer haze. This leads to another important aspect of the showcase - the imminent change of seasons that symbolically represents the idea of impending doom.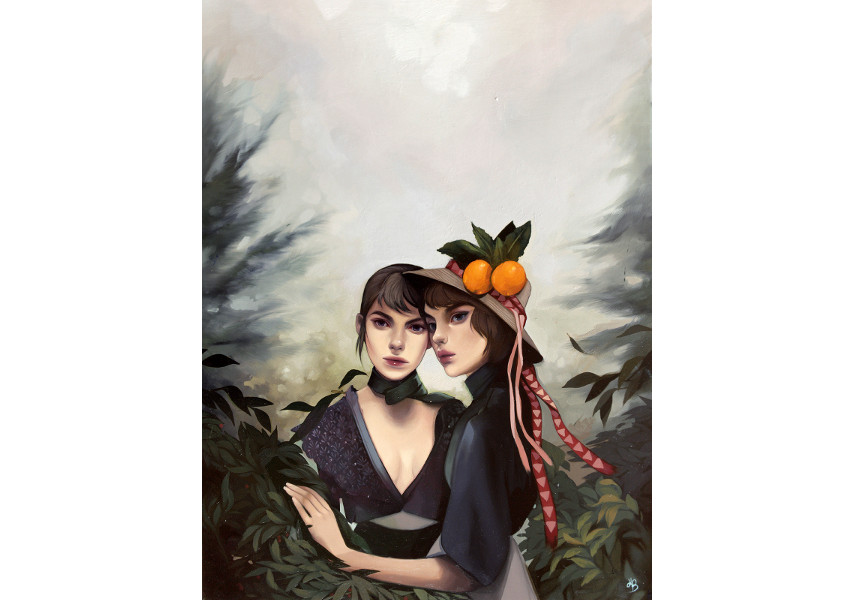 A Bewildering Fairy Tale Realm
The imaginary world Kelsey Beckett masterfully translated into visual art here is a truly magical universe resembling the setting of a fairy tale.
However, apart from the mutual positives, it also shares the dark undertones of fairy tales, often treated as a crucial element of this kind of story. Beckett's pictorial realm is full of vibrantly colored flowers and ripe fruit, all interwoven with dark hints that mirror the romantic and mysterious inner narratives of the portrayed characters.
This elegant universe existing in perfect balance is furthered by Beckett's incorporation of Slavic traditional dresses, which add secondary layers of meaning and allow greater extent to discussion and analysis.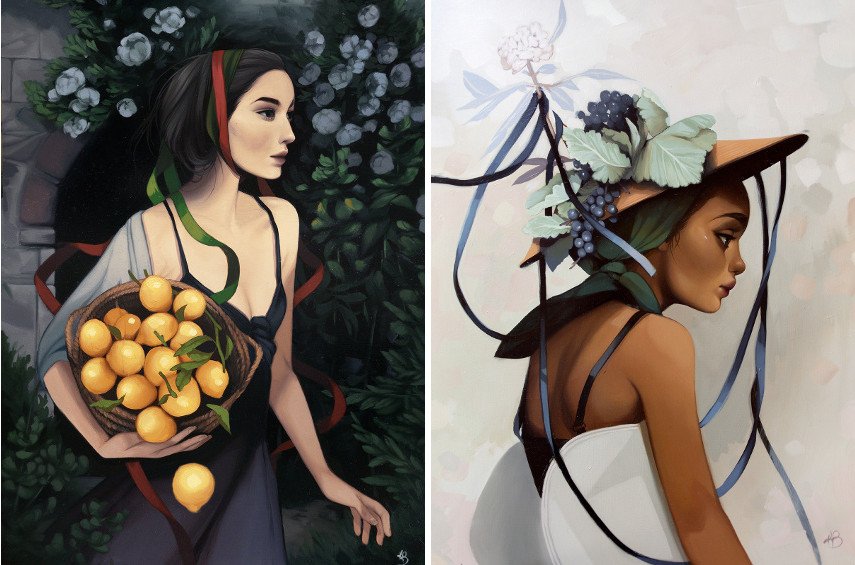 Kelsey Beckett Art Exhibition at Spoke Gallery San Francisco
All of the above-mentioned motifs and narratives, regardless of how transparent or concealed they may be, lead to the same lurking sense of finality. This feeling haunts each of Kelsey Beckett's characters, threatening to take away their purity in a slow and inevitable fashion, much like the way winter overcomes the summer on an annual basis - consuming it slowly after a long interval of patient waiting.
Brides of Summer, a solo exhibition of the Detroit-based painter and illustrator Kelsey Beckett, is scheduled to transpire between the 4th and 18th of November, 2017, at Spoke Art Gallery, San Francisco, United States.
Featured image: Kelsey Beckett - And Then She Was Gone. All images courtesy of Spoke Art Gallery.