Let's presume that you don't have any type of camera - photo or video camera - and that you don't have any kind of smartphone either. And we are talking about really "non-smart" telephones, the ones that actually don't have cameras embedded. Ok, forget about those, they don't exist anymore, and, from this perspective, the question is whether they have ever existed. So, no phones and no cameras. Why are we even talking about these insane conditions? Well, the life-long lack of cameras of every kind is probably the only way that there is at least one percent chance that you have never took a picture of your bare breasts or your naked genitals. Yes, never ever.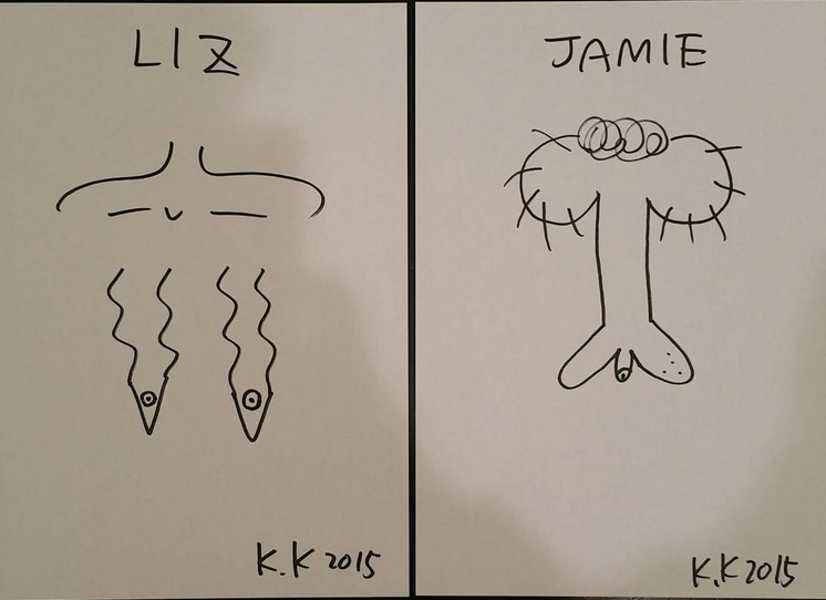 Yes, You've All Done It!
Now, we can hear some of you from the back, that are mumbling something like "what the hell are you talking about, I've had cameras and phones for years, and have never taken shots of my crotch, and/or my breasts, both dressed or undressed, why would have anyone wanted to do something like that", and also we hear something about "you sick bastard". However, we don't believe that people in general are puritans, and we particularly don't believe that those same people that are not puritans by nature, would have missed an opportunity to "see how does it look like down there", when they've been given a chance. And by chance we mean - technology. So, yes, you've all done it, and who claims differently, we don't believe him or her.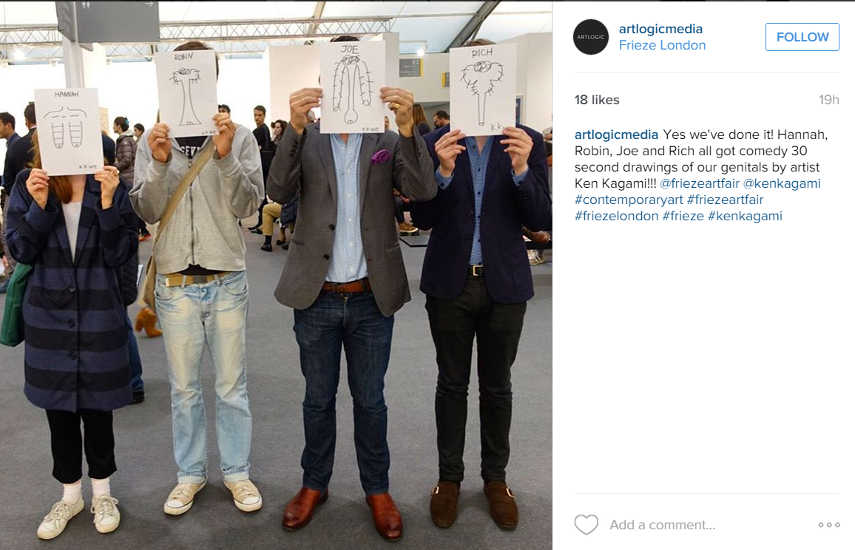 Come to Frieze, it's Fun
We have left some minor window of opportunity that you have been really cut-off from technologies of 20th and 21st century - and mirrors, as well! - and that you have never seen how your genitals look like from any other angle than from the above. Well, if you are really in this situation, you should leave everything you are doing right now, and promptly go to Frieze Art Fair in London. Why? Because someone's there who could help you, and his name is Ken Kagami. Ken is an artist that was born in Tokyo, and he is drawing pictures of genitals or breasts of visitors at Frieze Art Fair in London.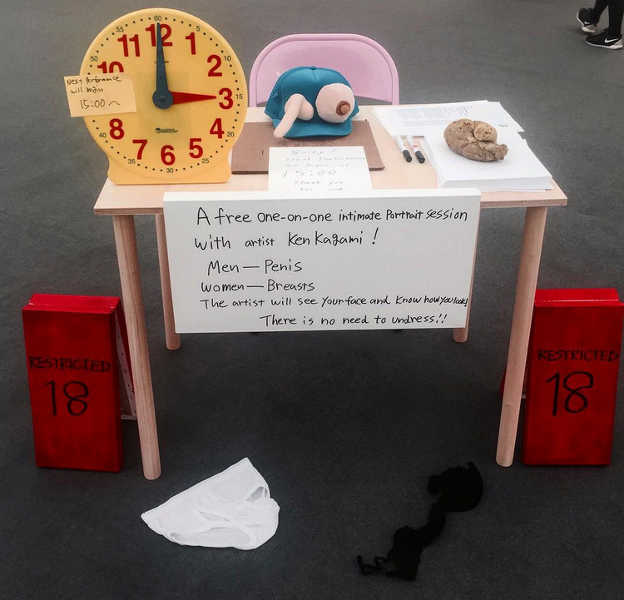 Ken Kagami's Comic Portraits
So, whether you have come from the 19th century, or you just want to have some fun, you should visit Ken Kagami's little desk at Frieze Art Fair, where you can get the exclusive artwork that was inspired by your genitals. Because some people still think that is rude and inappropriate to show your genitals in public, when surrounding is minors-free, obviously, or that is rude for someone to take a peek beneath your underwear, Kagami will just look you in the face, and your face will be his only inspiration for drawing your genitals. This "portraiture" lasts for only 30 seconds, and then Kagami rings his bell and "examines" his next model. Kagami does this short portraits for free of charge. Due to comic nature of his drawings, portraits of people's genitals executed by Ken Kagami have started to spread across social networks like Twitter or Instagram. So, hurry up, Frieze Art Fair will be open only until October 17th!
Your opinion is valuable to us! Please join us for a discussion on our Facebook page.
Sign up for My WideWalls for FREE and be up-to-date with contemporary and street art.
Featured image courtesy of Ken Kagami.