While Catherine Latson is fascinated by the building blocks of the natural world, Susan English creates works inspired by light and a myriad of ways it is being absorbed around her.
On the other hand, the spiritual alignment is what runs through the center core of Janna Watson's practice, using light, color and space to bridge the gap between abstraction and reality.
The work of these three diverse artists will be brought together in the upcoming exhibition at Kenise Barnes Fine Art. Titled Revivify, the exhibition that opens the 2018 exhibition season will feature these artists' latest bodies of work.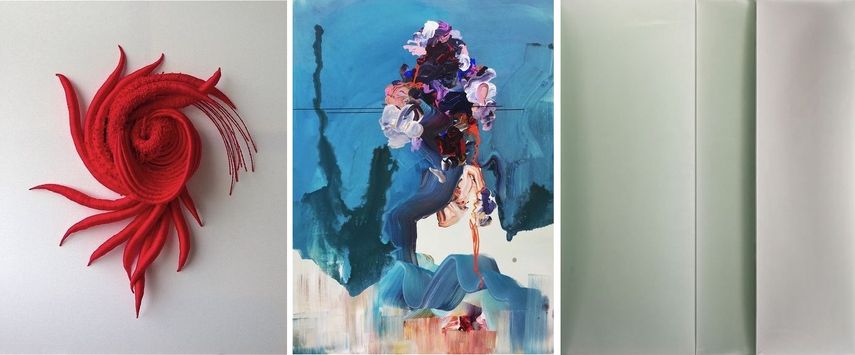 The Practice of Catherine Latson
Informed by nature, the gorgeous work of Catherine Latson manifests her boundless curiosity, close observation, and patience. Drawn to all things organic, she spends her time gathering, dismantling, reassembling, and innovating with her finds.
Titled The Specimen Series, her latest body of work is inspired by sea anemones and the motion of a water-bound world. Blurring the line between animal and plant, realism and fantasy, sculpture and specimen, she creates hybridized and imagined creatures arrested in motion.
Made of embroidery floss, her compelling compositions are the result of hours of whipping and knotting.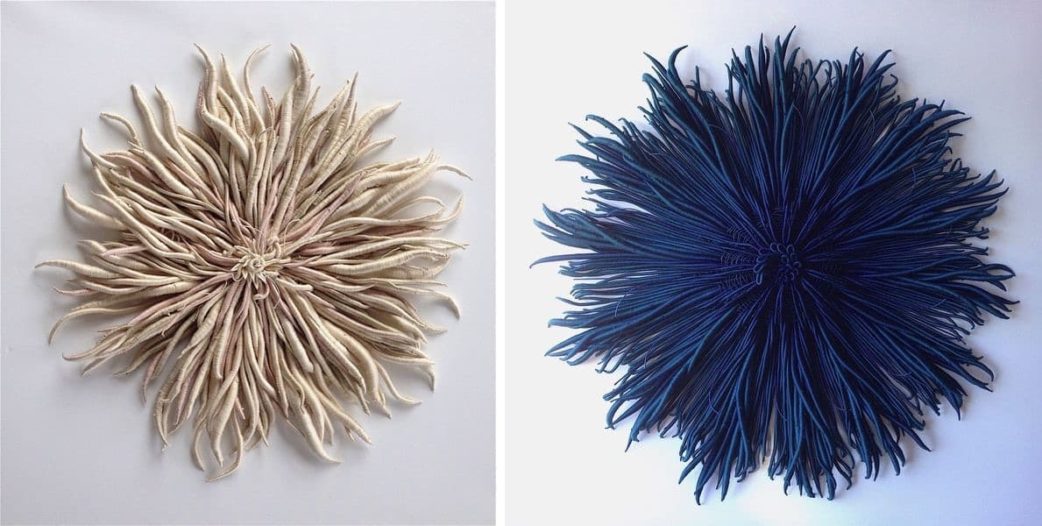 The Practice of Susan English
By observing light in relation to objects and environments, Susan English condenses landscapes into shapes of color, attempting to evoke this expression of light and mass.
By pouring layers of tinted polymer on wood panel, English creates reductive abstract paintings of nuanced colors. Having thickness and viscosity, these materials mimic the nature with their quality.
Ranging from matte to glossy, English's evocative surfaces form a narrative through color, space and light, by either absorbing it or reflecting it.

The Practice of Janna Watson
Regarded a masterful colorist, Janna Watson creates abstract compositions of elegant and powerful vitality. Harmonious pigments are set against striking backgrounds, tied by light, color and space.
A result of bold gestures and atmospheric expression, Watson's works invite the viewers to explore their own unique connections with color and form. Using vibrant palettes unified with gestural scores, the artist touches us with color.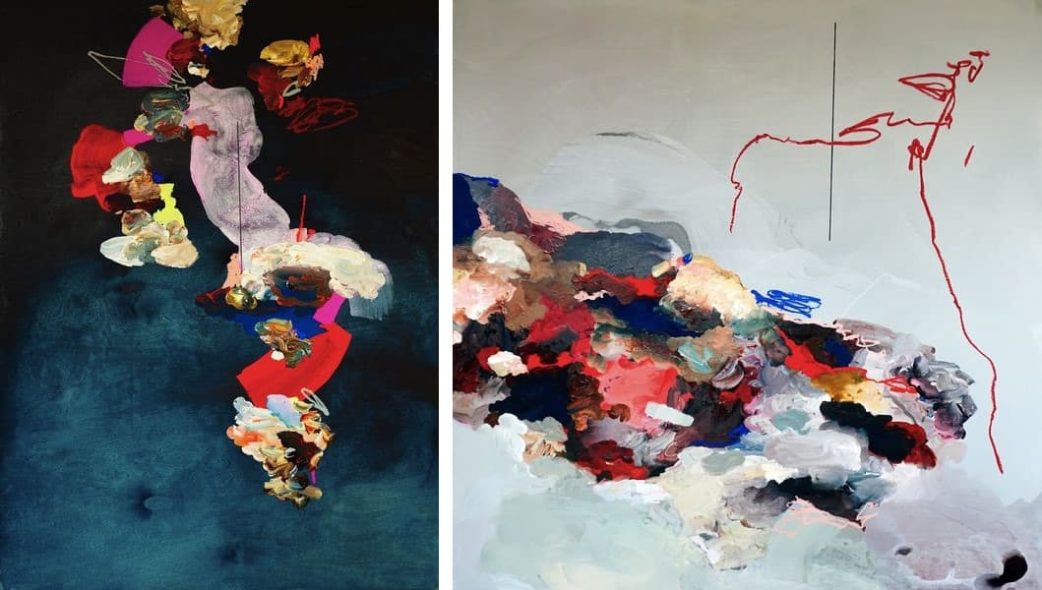 Revivify at Kenise Barnes Fine Art
The exhibition Revivify will be on view at Kenise Barnes Fine Art in Larchmont, NY from January 6th until February 17th, 2018.
Founded in 1994, Kenise Barnes Fine Art is guided by the belief that art is essential. A gallery and art consulting firm, they represent both emerging and mid-career artists working in a variety of mediums.
Featured images: Janna Watson - I Move Inside a Mystery When I Sleep (detail), 2017; Susan English - Yarn, 2017; Red Sky at Night, 2017; Janna Watson - Near to a Wild Heart, 2017; Catherine Latson - Catherine Latson - Specimen 3, 2017. All images courtesy of Kenise Barnes Fine Art.