When Japanese artist Kenji Yoshida avoided death by being extremely lucky back in the day when World War II killed many of his friends and acquaintances, he dedicated the rest of his years to celebrating peace and life through art. He was the "kamikaze" pilot in Japan's Navy Air Force, who got to see the end of war safe and sound due to his country's surrender. Therefore, it is not a coincidence that the majority of his works carries the same, simple yet ultimate title: Sei-Mei, the Japanese word for life.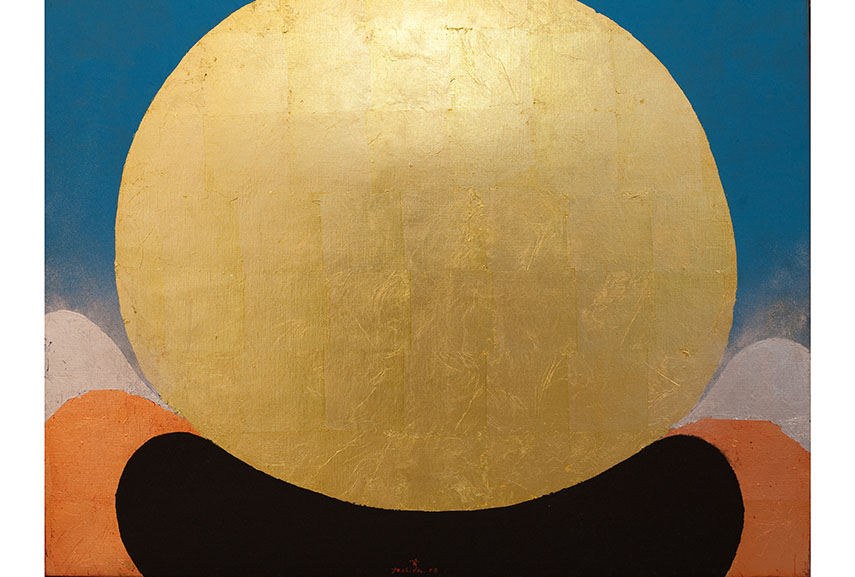 Kenji Yoshida - Artist of the Soul
Kenji Yoshida was born in 1924 in Ikeda City (today a part of Osaka). He studied art under the great masters Furukido Masaru and Kiyoshi Hayashi, and after the war, he began digging deeper into his traumatic experiences and channeled them into positive, propelling forces that kept him going forward. After working as a teacher in Tokyo, he moved to Paris in 1964, following the footsteps of the legendary Tsuguharu Fujita. It was then and there that his conflation of life and death met another two clashing concepts, but this time in terms of artistry and politics. In France's capital. Kenji Yoshida tried to reconcile the East and the West through his paintings.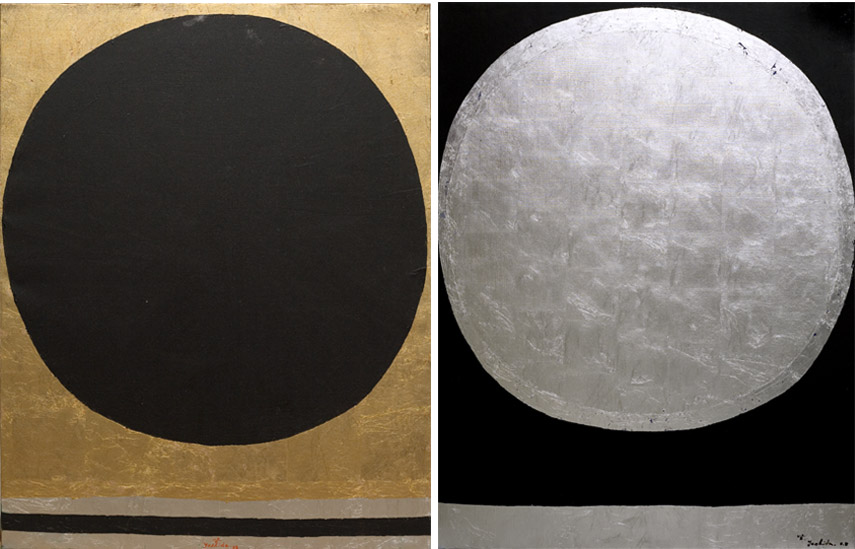 Celebrating Sei-Mei
Paris was a cosmopolitan city, the center of Modernism and all things new and exciting. Kenji Yoshida brought his Oriental knowledge for an encounter with great avant-garde movements of the period, such as Abstract Expressionism, which influenced his work, but not to the extent to stifle his originality completely. While the West sometimes considered his art "too Eastern", in Japan it was, on the contrary, "too Western". He went to his hometown Osaka twenty years after arriving in Paris, and his visits to follow were brief and few. Kenji Yoshida also traveled to places like Israel, Syria, Lebanon and Mexico, from which he drew inspiration that can still be seen in a portion of his paintings. Until the end, he promoted world peace, introducing the sei-mei to the cultures he would meet. Kenji Yoshida never had a solo exhibition in Japan, yet he was the first living Japanese artist to have it at the newly opened Japanese Galleries of the British Museum in 1993. In 2008, a year before his death, the main hall of UNESCO in Paris held his last show and screened Kenji Yoshida: Artist of the Soul, a film about his directed by Ishmael Annobil.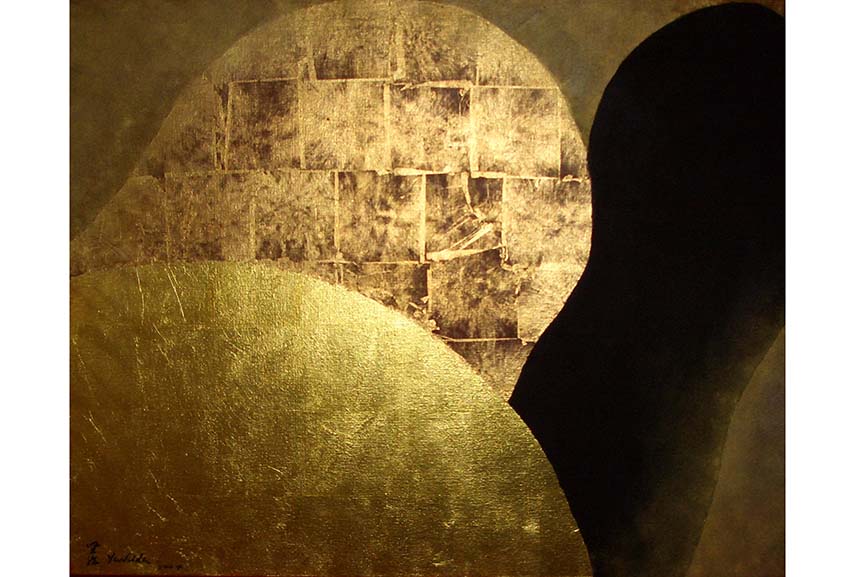 Kenji Yoshida Exhibition at October Gallery
Kenji Yoshida's paintings to be presented at the upcoming exhibition in London belong to the later period of his creating, in which he used silver and gold leaves and other metallic overlays. These elements, combined with bright and black paint, give a new style and meaning to his ideologies and intentions to cherish the ever-present life-giving force.
October Gallery will host Kenji Yoshida: Infinite Light exhibition from April 2nd until May 10th, 2015. Make sure you scroll down for a catalogue of Kenji Yoshida's works.
If you hurry, you can still catch El Anatsui, currently hosted by October Gallery until March 28th.
Sign up for My Widewalls for all the upcoming exhibitions from around the world!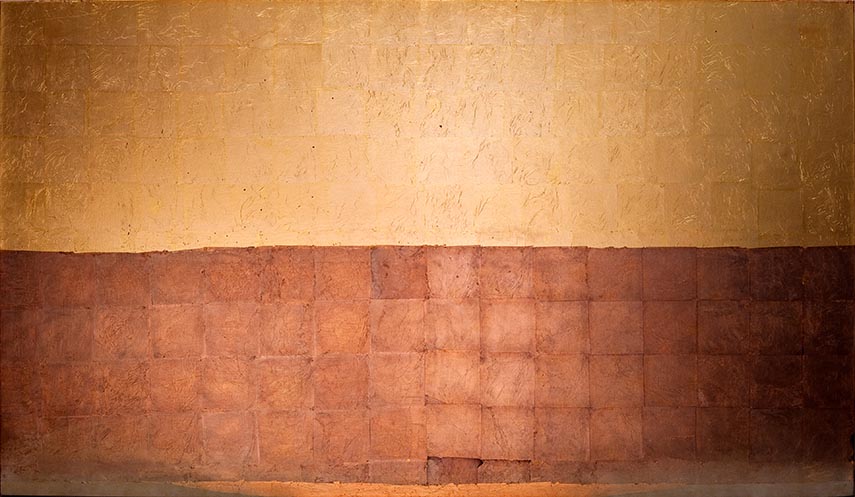 Images courtesy of October Gallery.